Honey Sticks -Variety Pack: Summer, Fall, and Lavender Infused - 24 honey filled straws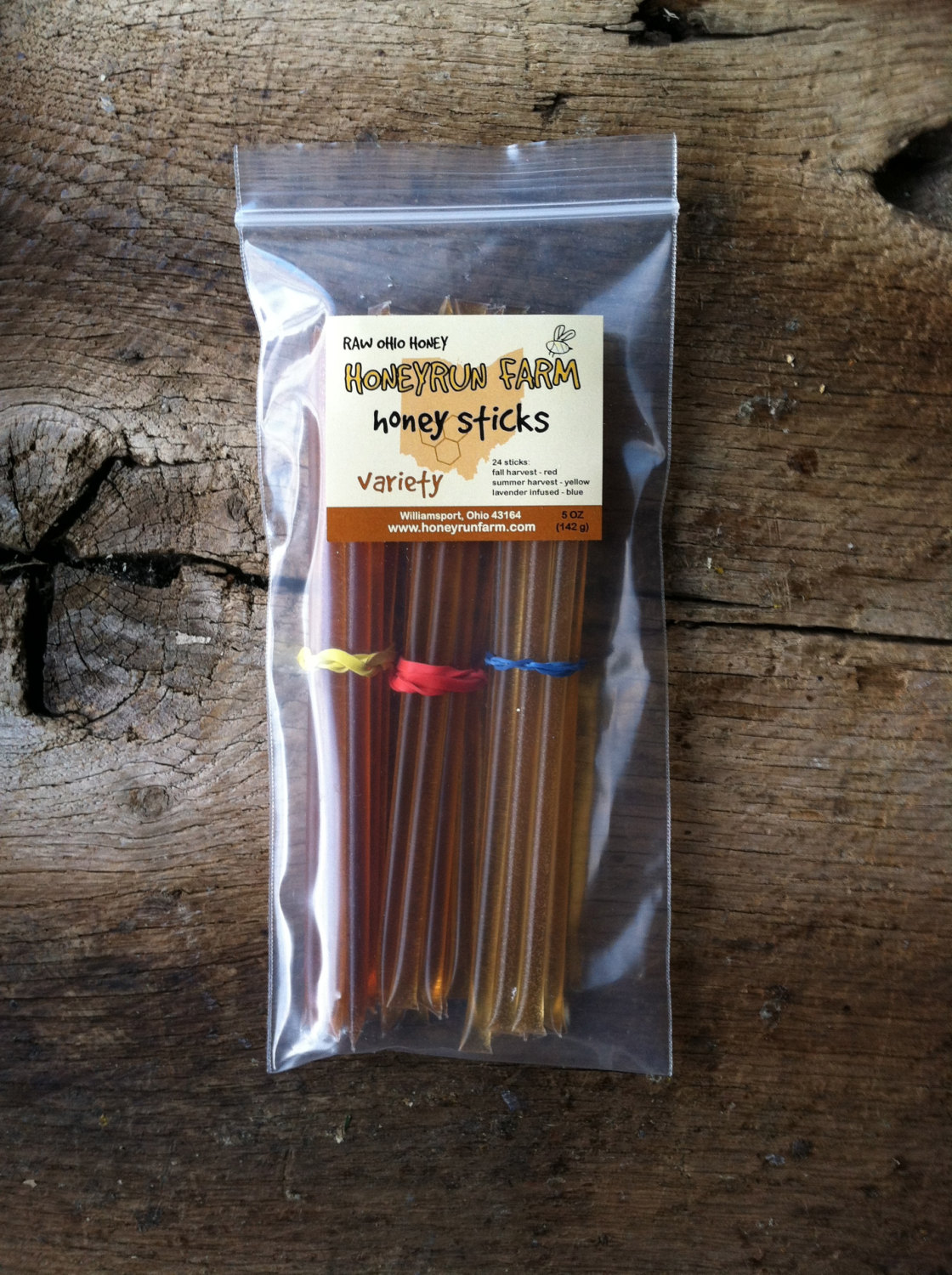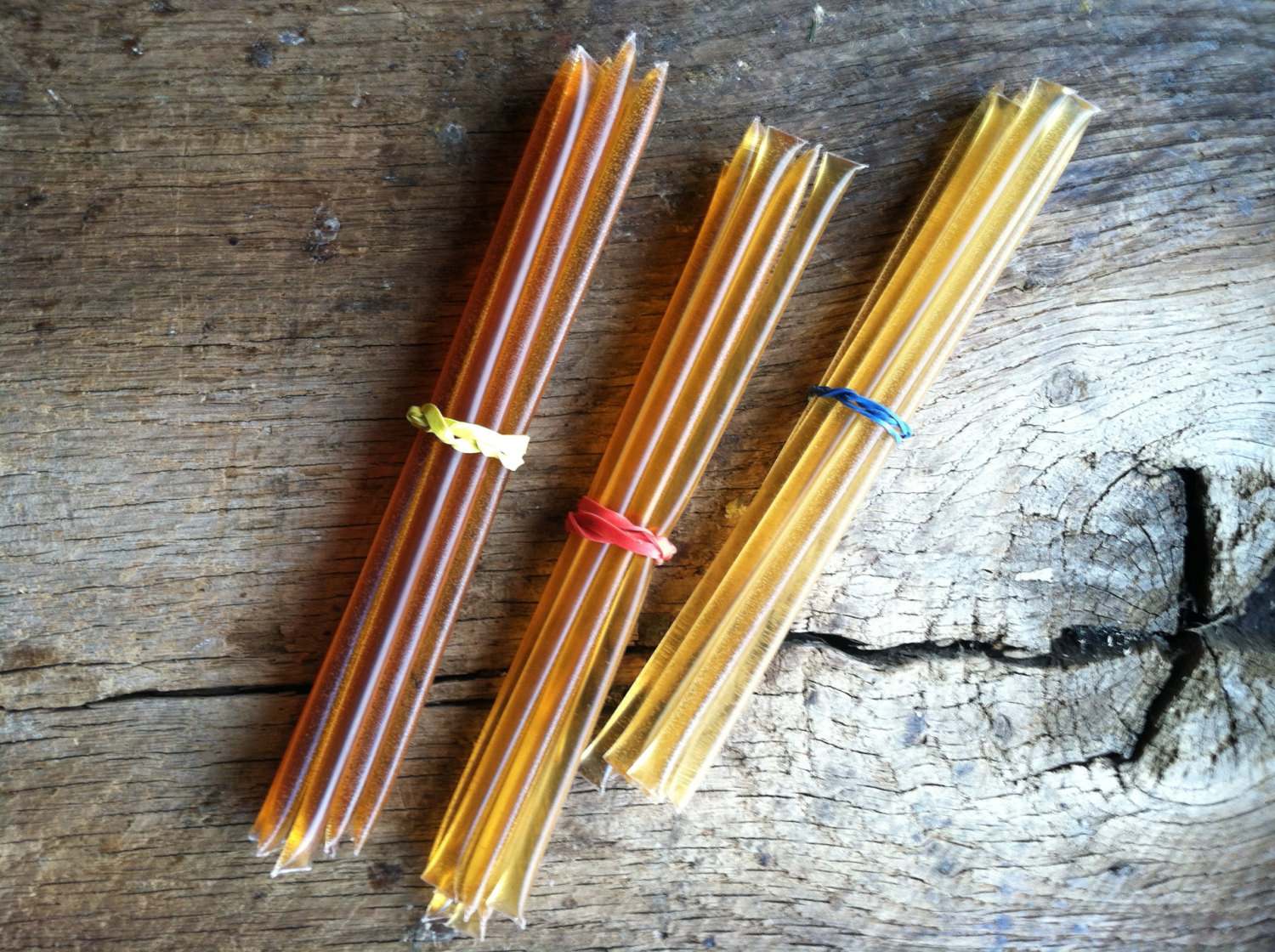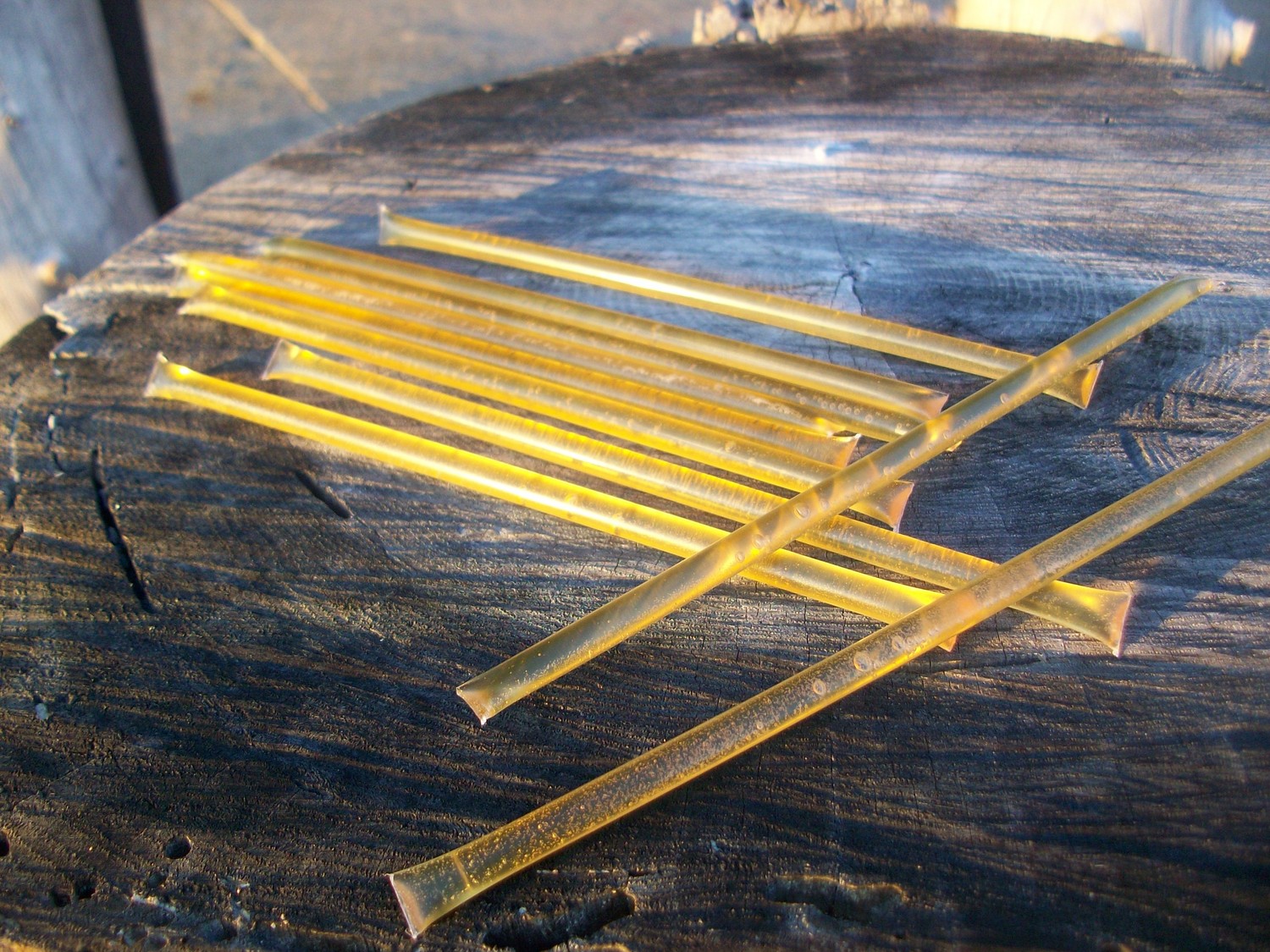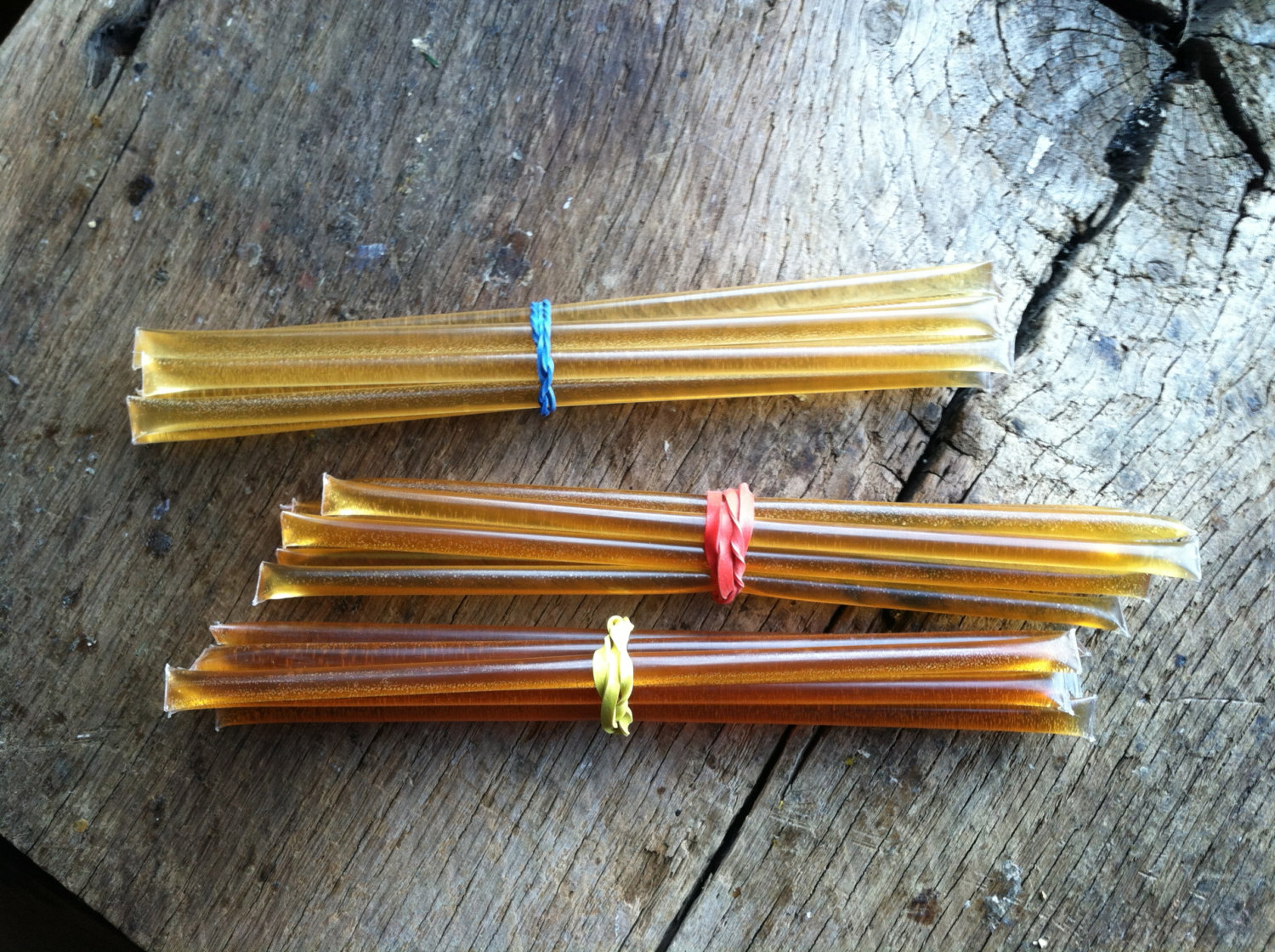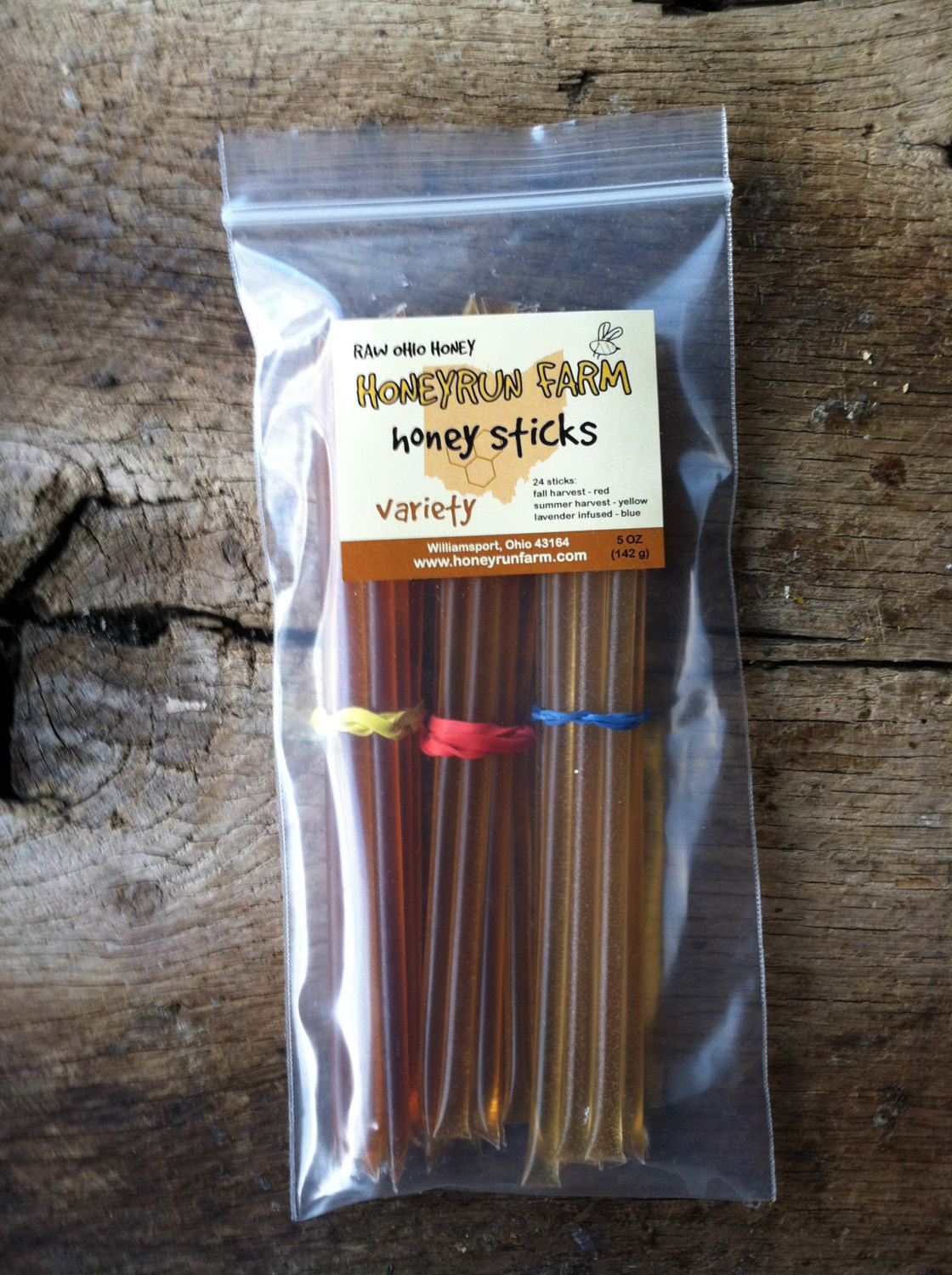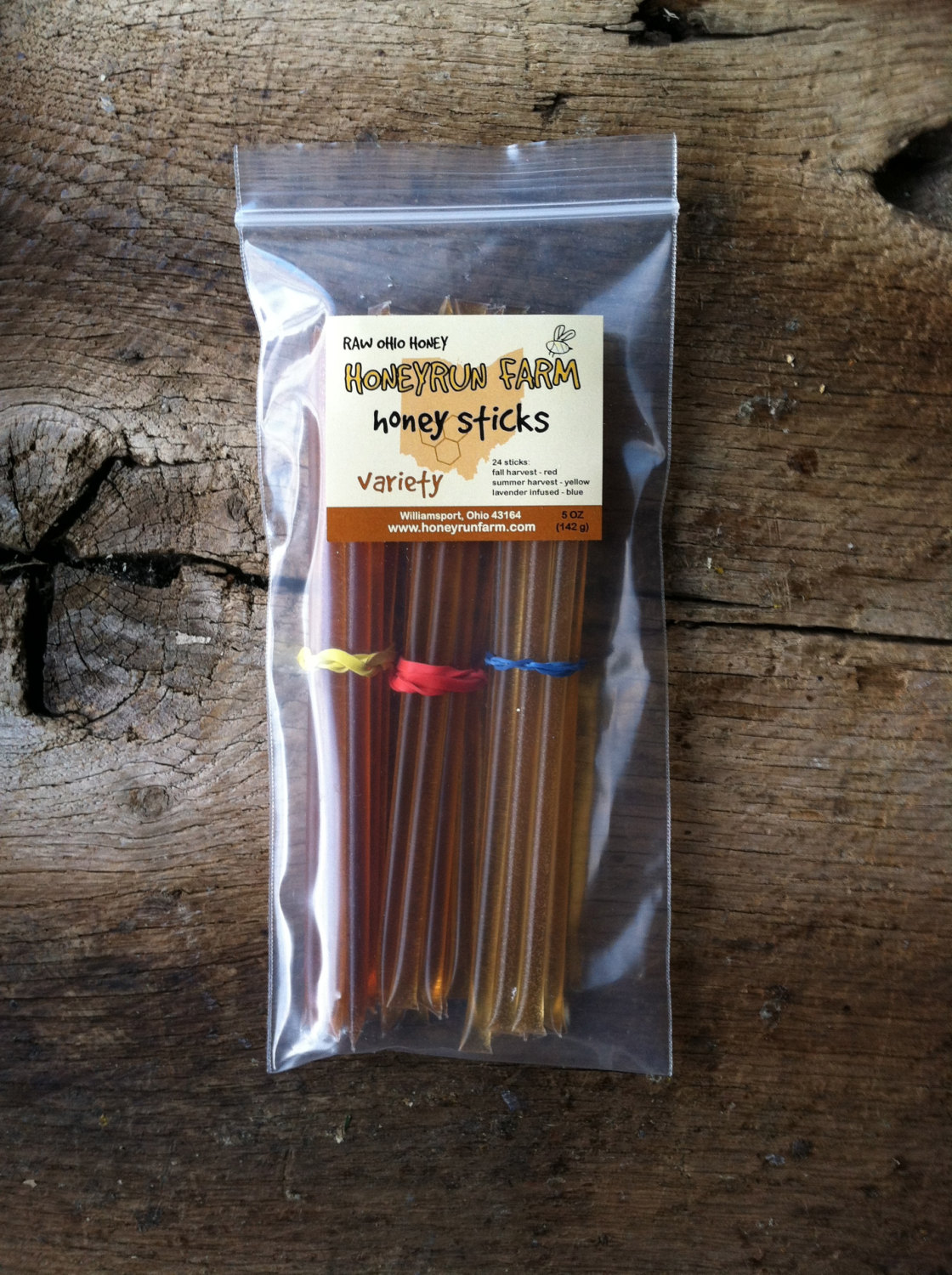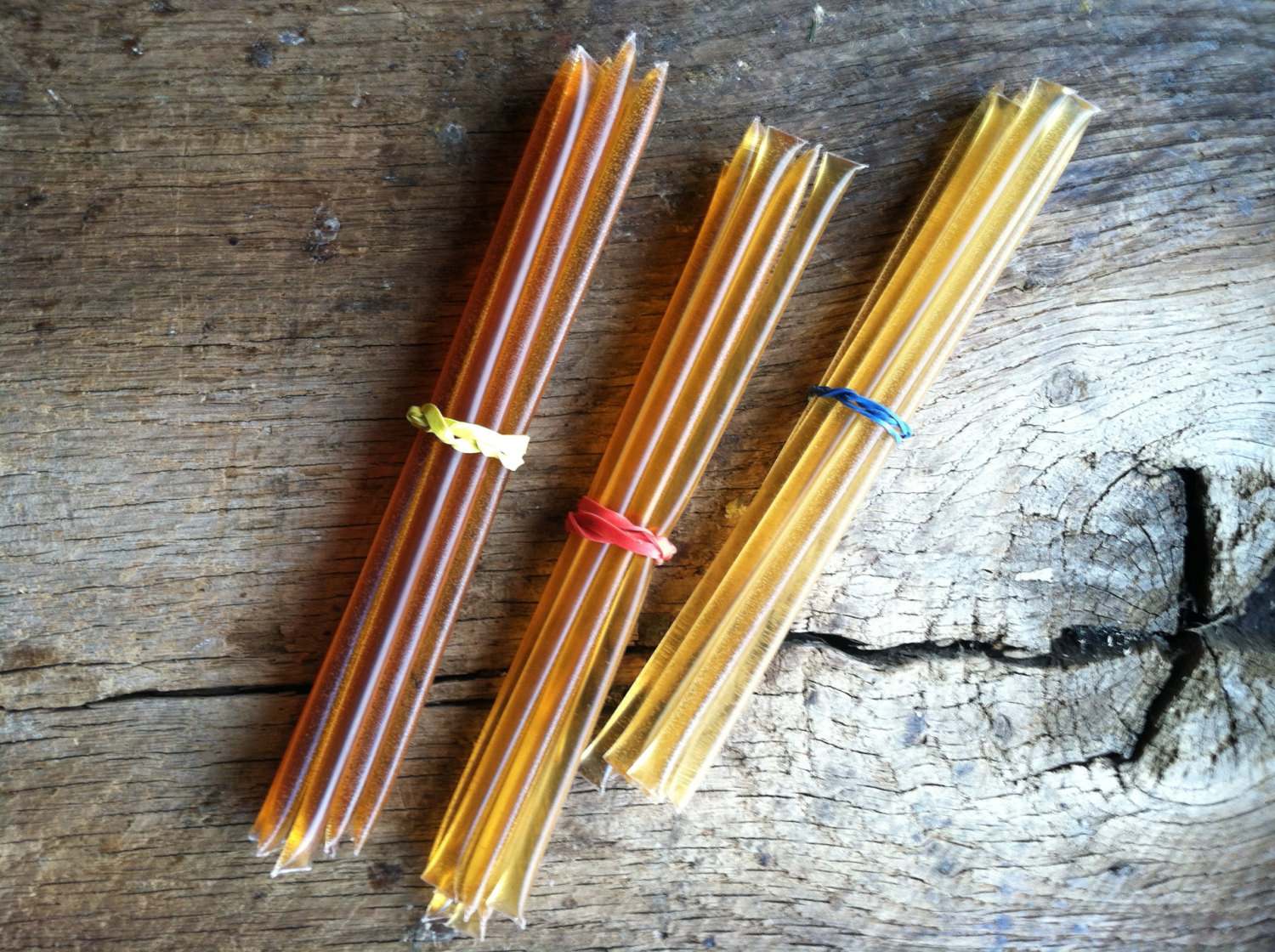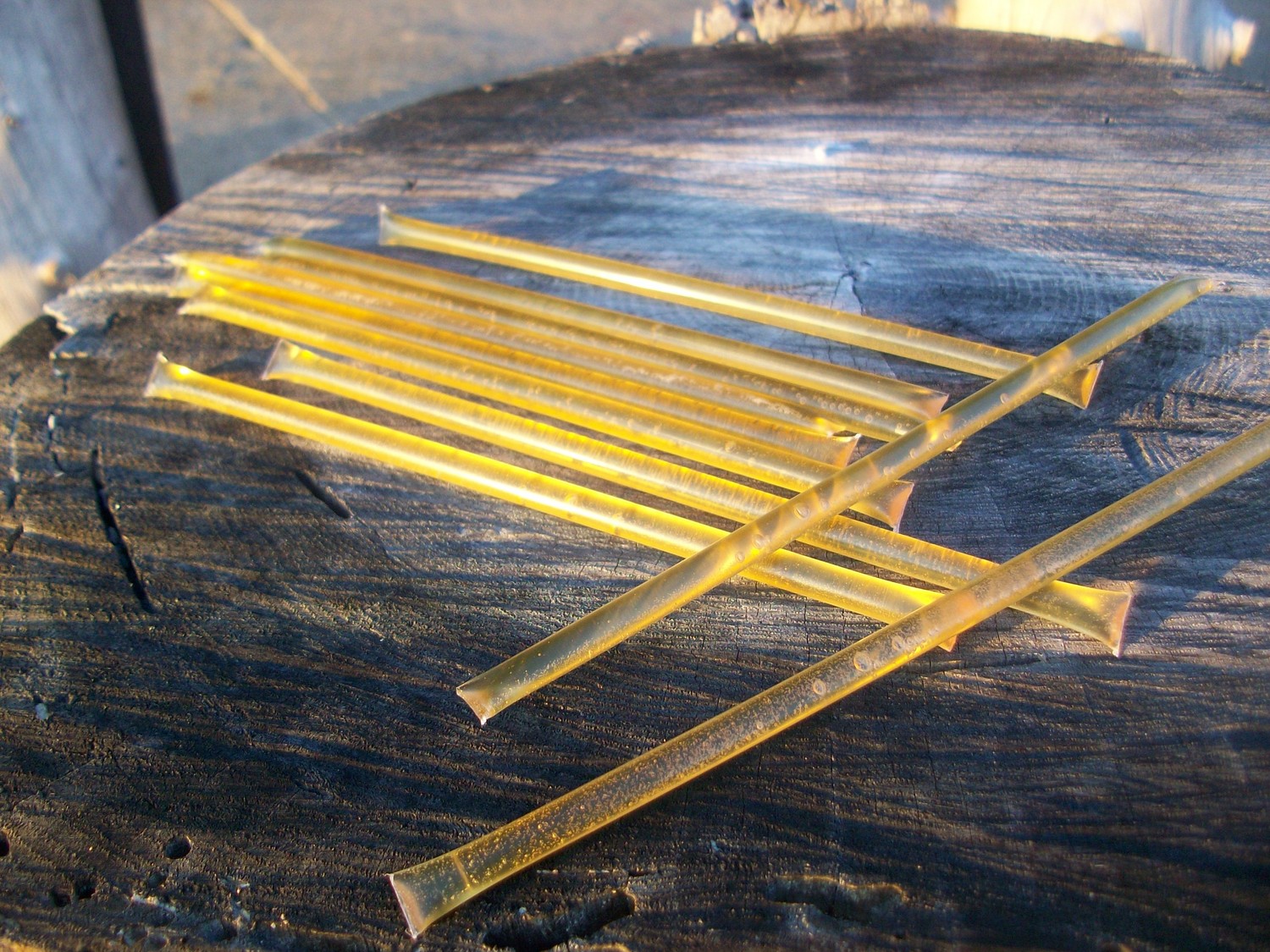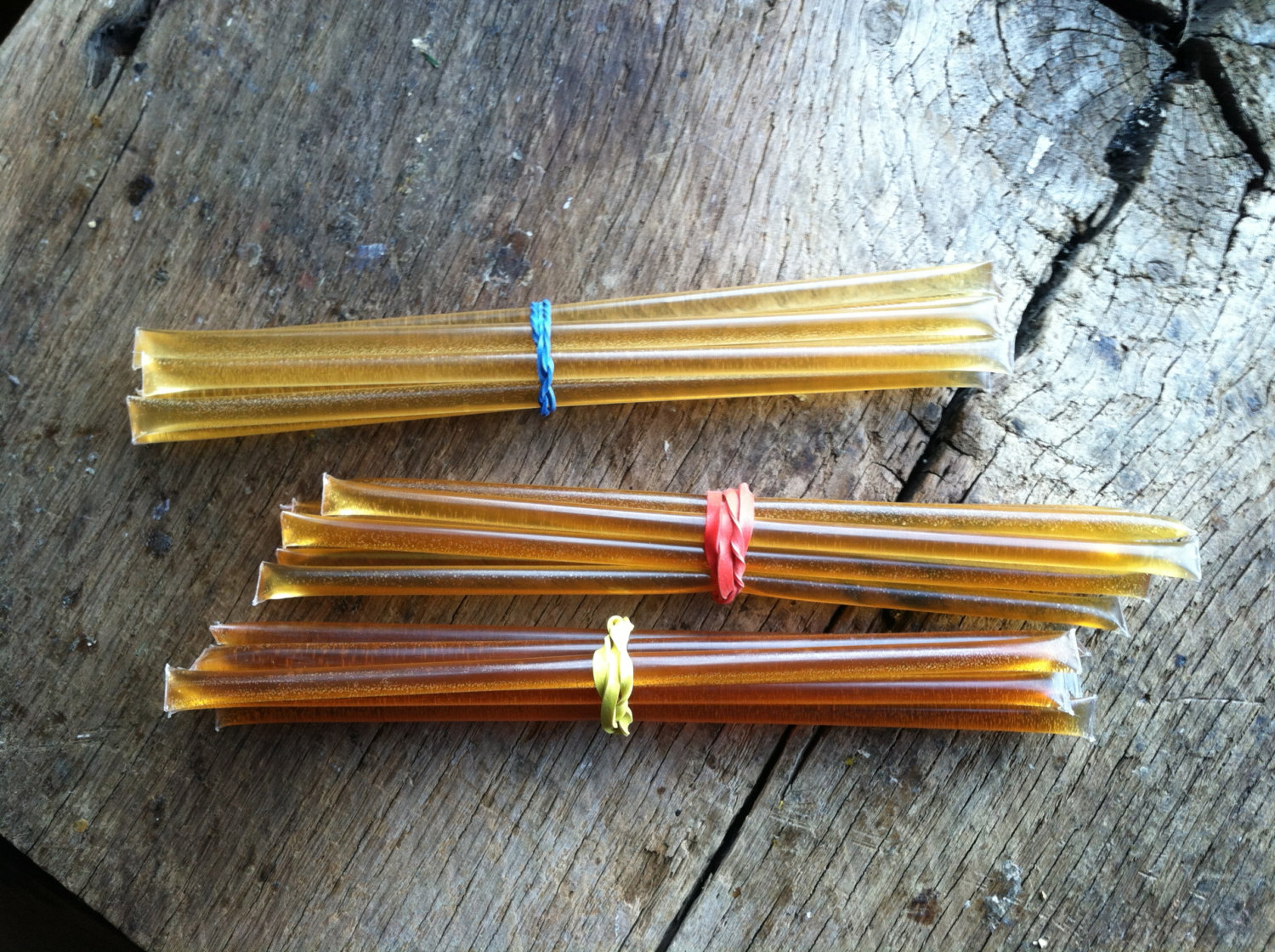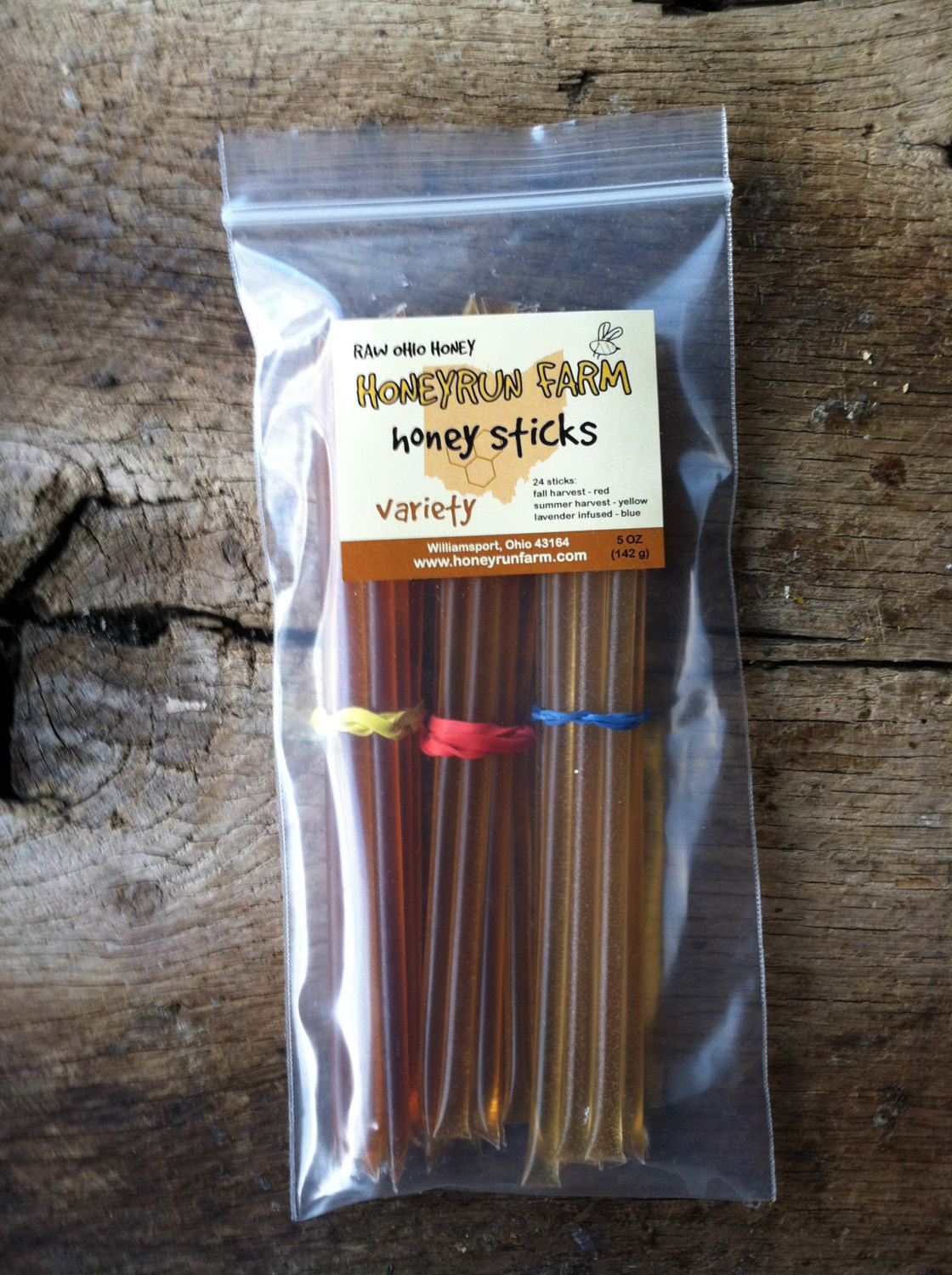 Honey Sticks -Variety Pack: Summer, Fall, and Lavender Infused - 24 honey filled straws
This is a variety package of honey sticks, so you can try three different kinds of honey. You will receive 8 straws of each kind. They are bundled with color-coded rubber bands (the label denotes which flavor is which).

Summer Honey- wildflower honey that is nice and sweet but more on the mild side.

Fall Honey- robust wildflower honey primarily from Goldenrod and Asters. Has a nice butterscotch taste.

Lavender Infused Honey - Summer honey steeped with dried lavender flowers creates a lovely herbal honey great for tea.

These honey straws are perfect for taking on the go... great for using in your tea, coffee, or when you need a little snack! Simply snip off the end of the straw and squeeze the honey out. They are 6 and 5/8 inches long, and contain about 1 tsp. of honey. They also make great favors for baby showers, weddings, and other parties. This listing is for 24 straws.

Honeyrun Farm produces pure, raw honey from Williamsport, Ohio. We are a small family farm and are committed to using no chemicals in our beehives. We harvest our honey seasonally – Spring, Summer, and Fall – to bring out the distinct floral flavors and aromas that are representative of Central Ohio wildflowers. Honeyrun Farm is special because you are buying honey directly from the beekeeper.