Honey Sticks - Lavender Infused Honey - 25 honey filled straws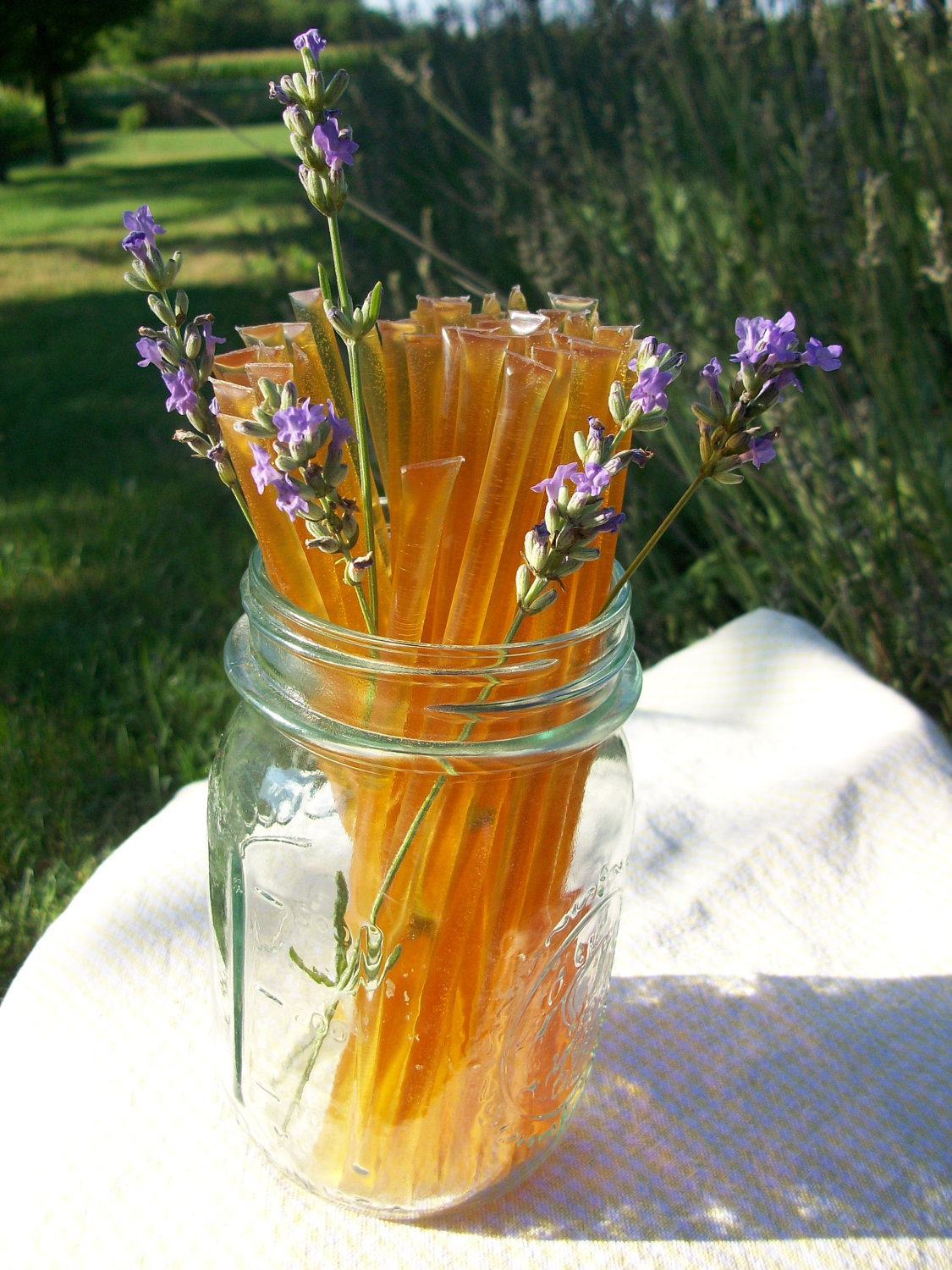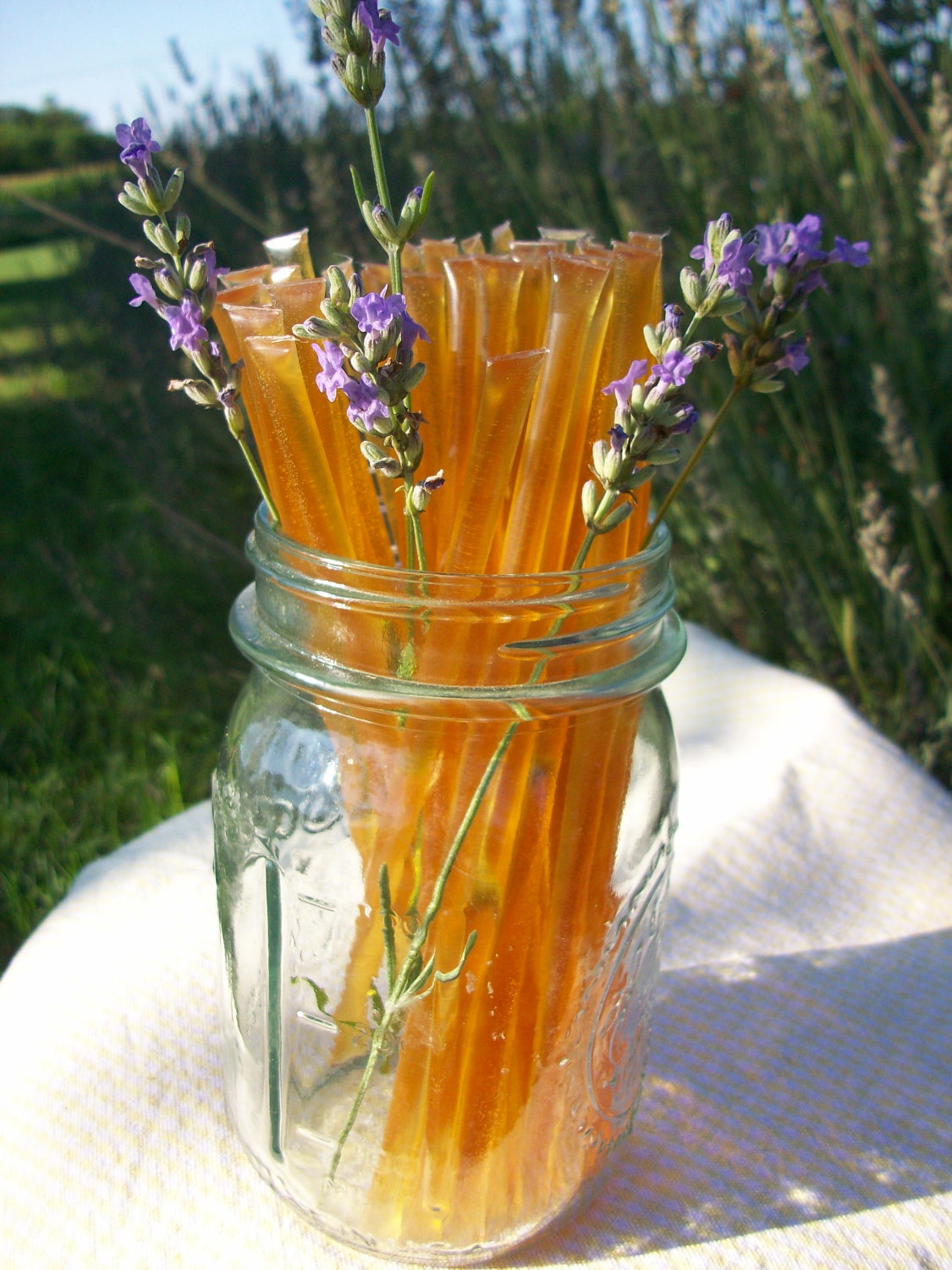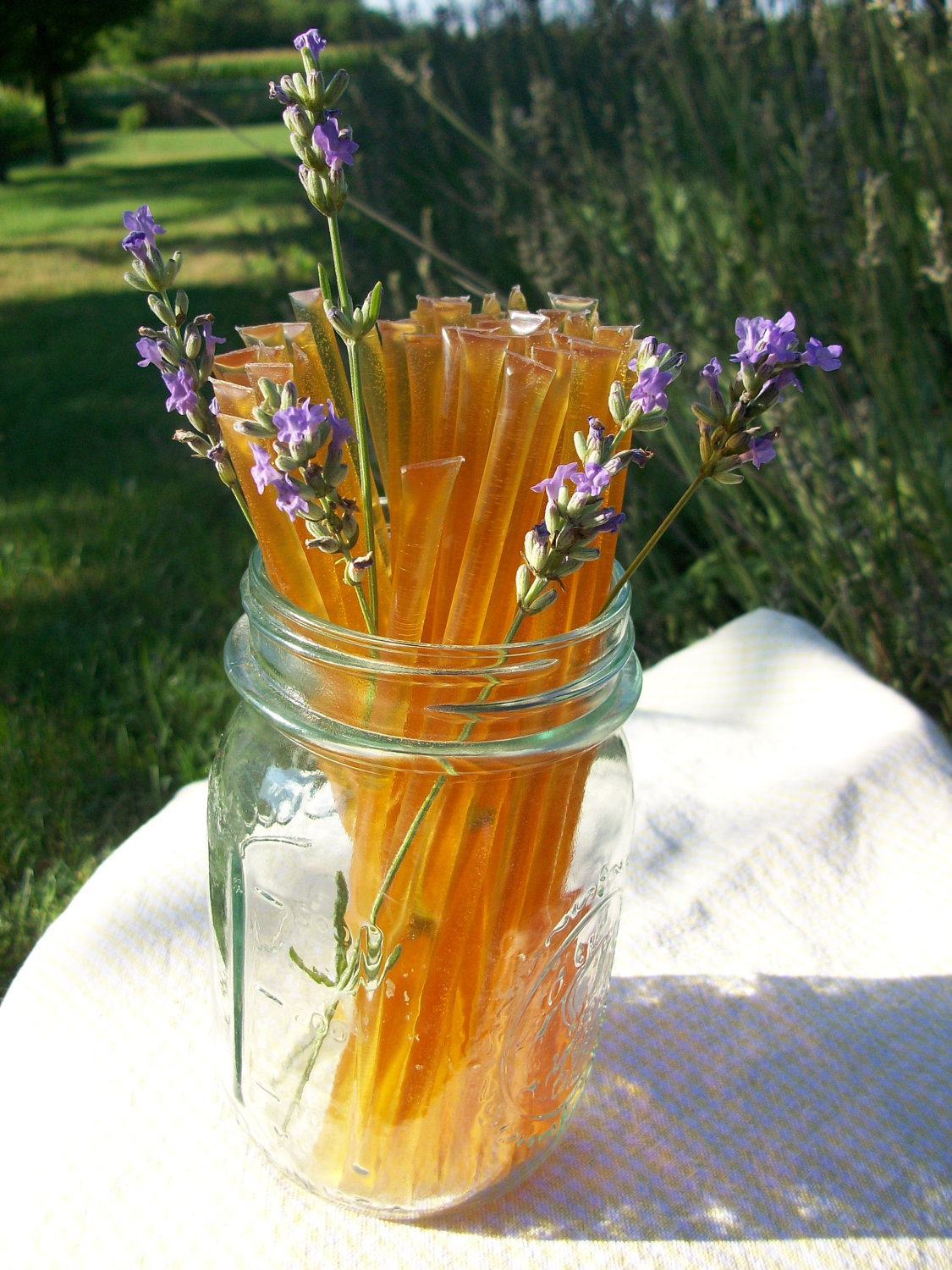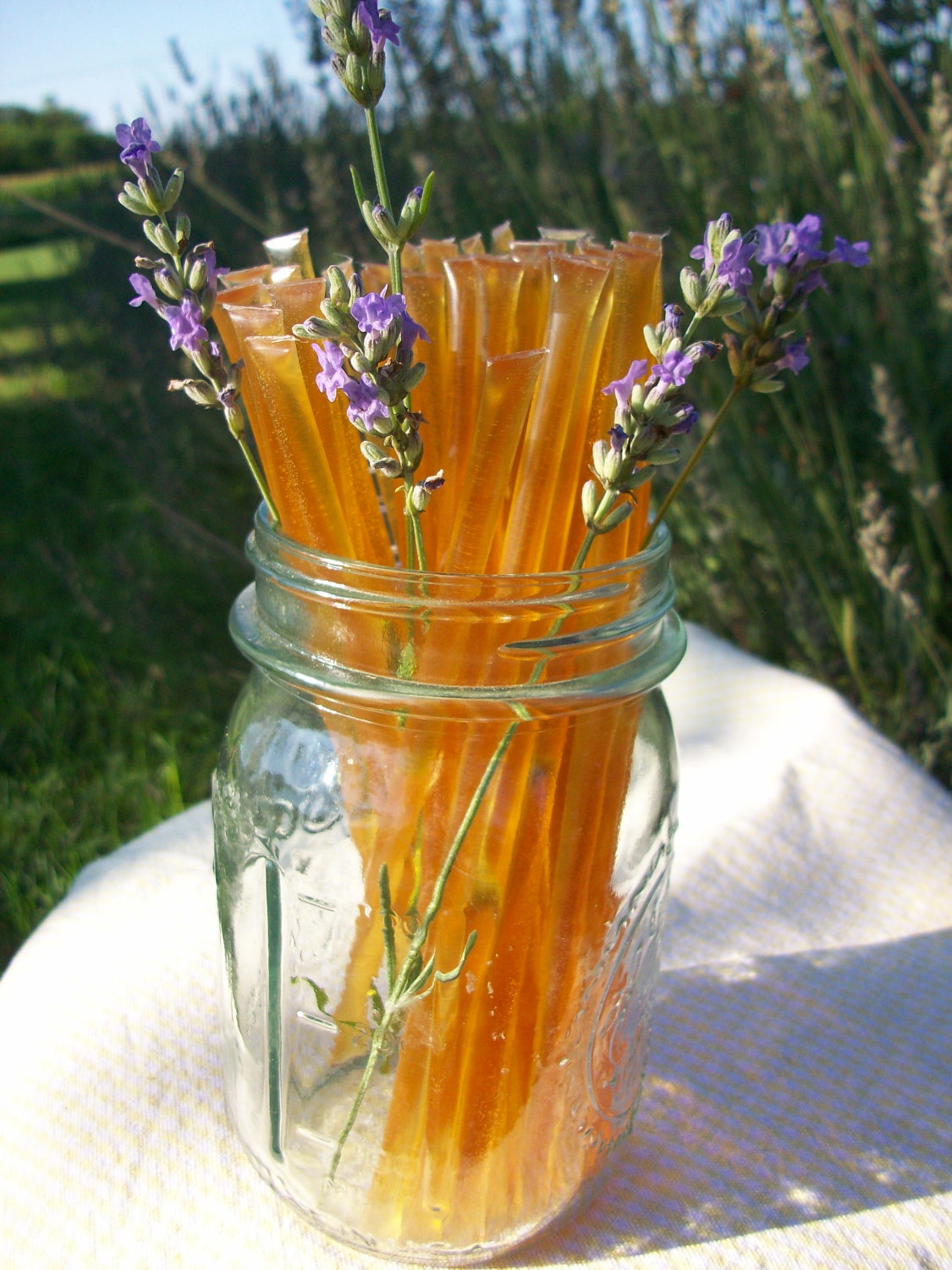 Honey Sticks - Lavender Infused Honey - 25 honey filled straws
These honey straws are perfect for taking on the go... great for using in your tea, coffee, or when you need a little snack! Simply snip off the end of the straw and squeeze the honey out. They are 6 and 5/8 inches long, and contain about 1 tsp. of honey. They also make great favors for baby showers, weddings, and other parties. This listing is for 25 Lavender Infused Honey Straws.

Never pasteurized or high-pressure filtered, this honey retains all the trace vitamins, minerals, enzymes, flavors and aromas of fresh raw honey. Our summer honey is steeped with Lavender buds, creating a delicious infusion that is great in tea, on biscuits or toast, or enjoyed by the spoonful. The lavender provides a subtle, delicate herbal flavor that is floral and earthy; not overpowering. Our customers love using it in their herbal tea.

Honeyrun Farm produces pure, raw honey from Williamsport, Ohio. We are a small family farm and are committed to using no chemicals in our beehives. We harvest our honey seasonally – Spring, Summer, and Fall – to bring out the distinct floral flavors and aromas that are representative of Central Ohio wildflowers. Honeyrun Farm is special because you are buying honey directly from the beekeeper… no packers or processors involved here.