Honey Sticks -Fall Honey - 100 honey filled straws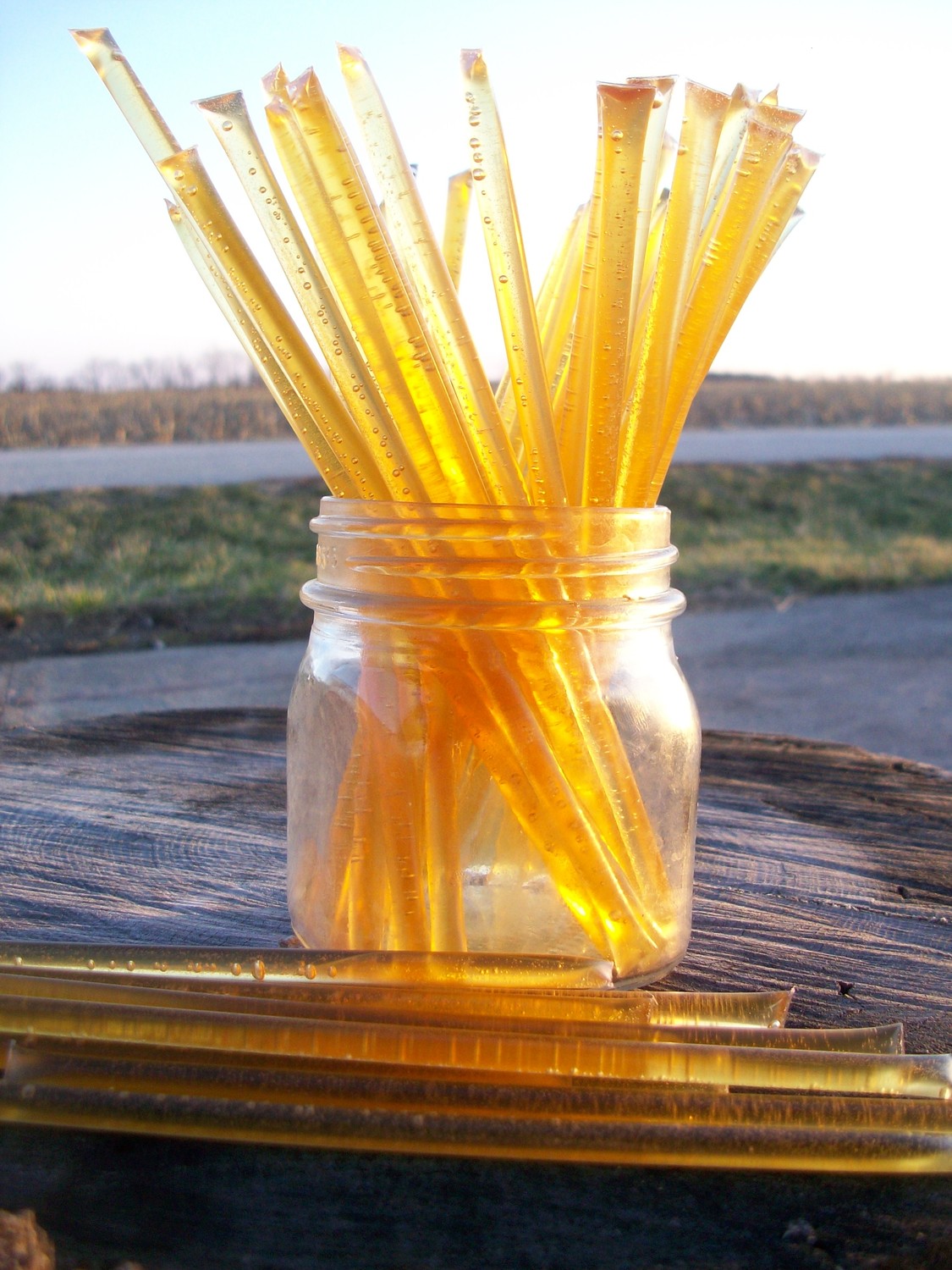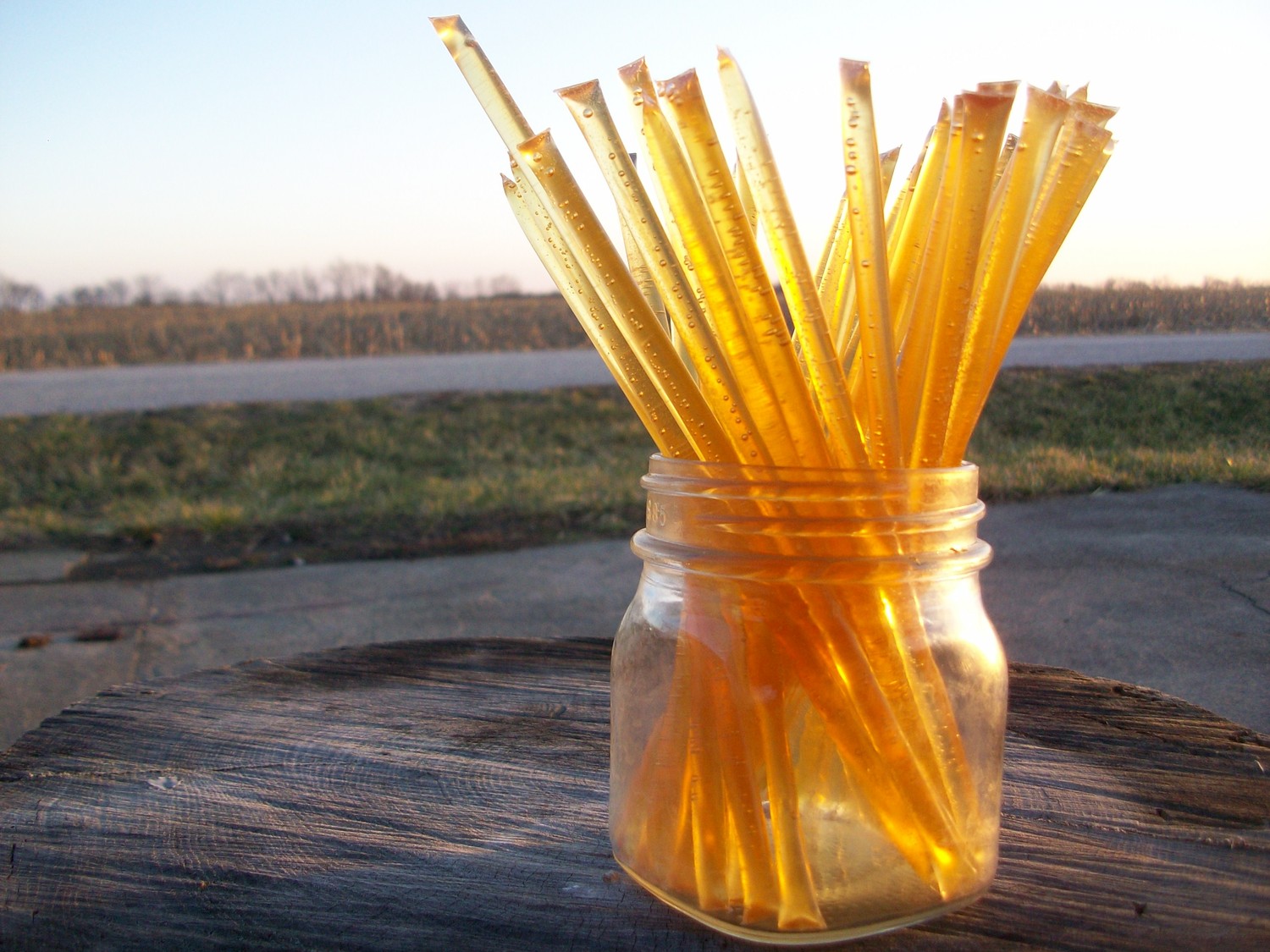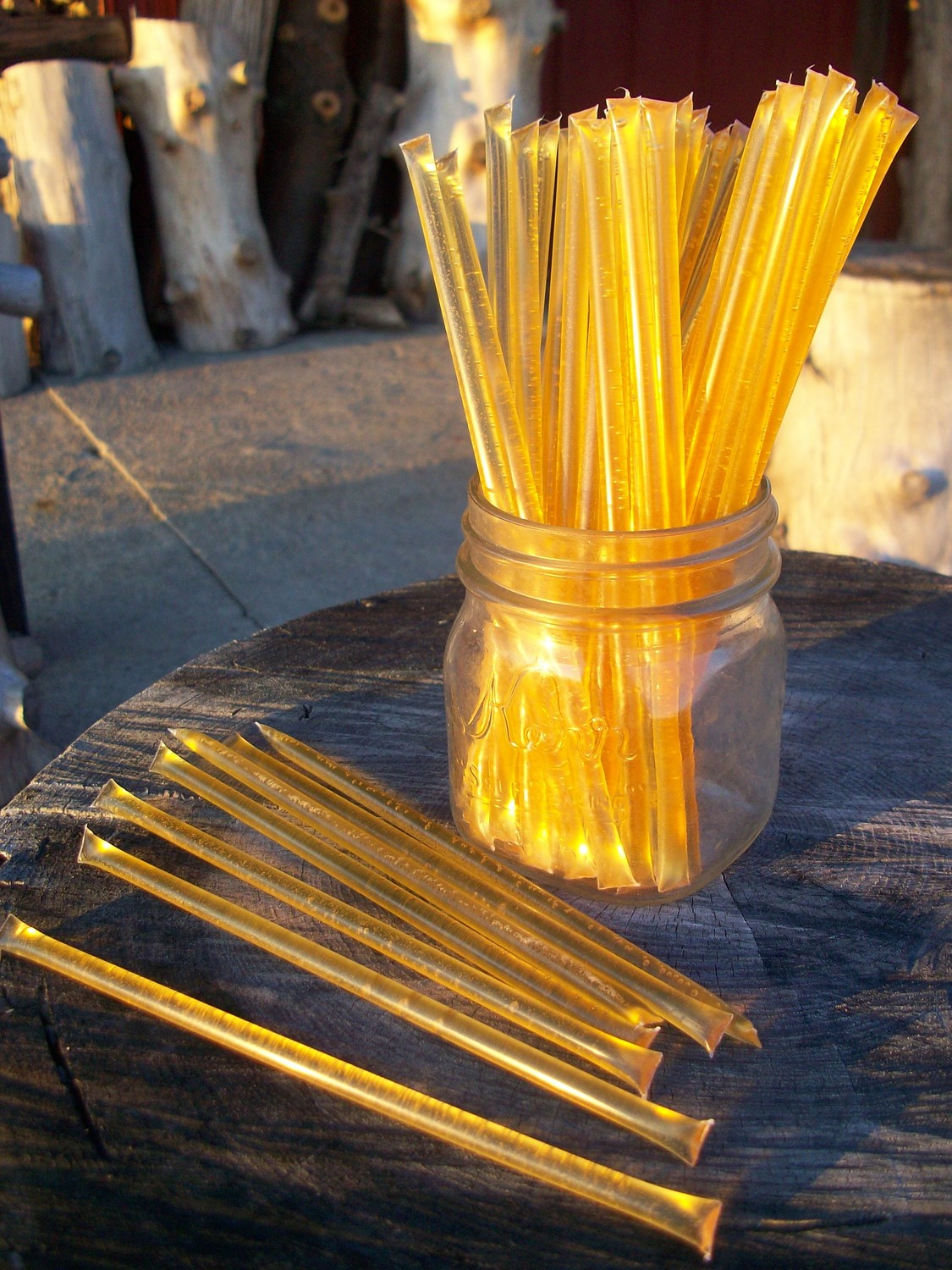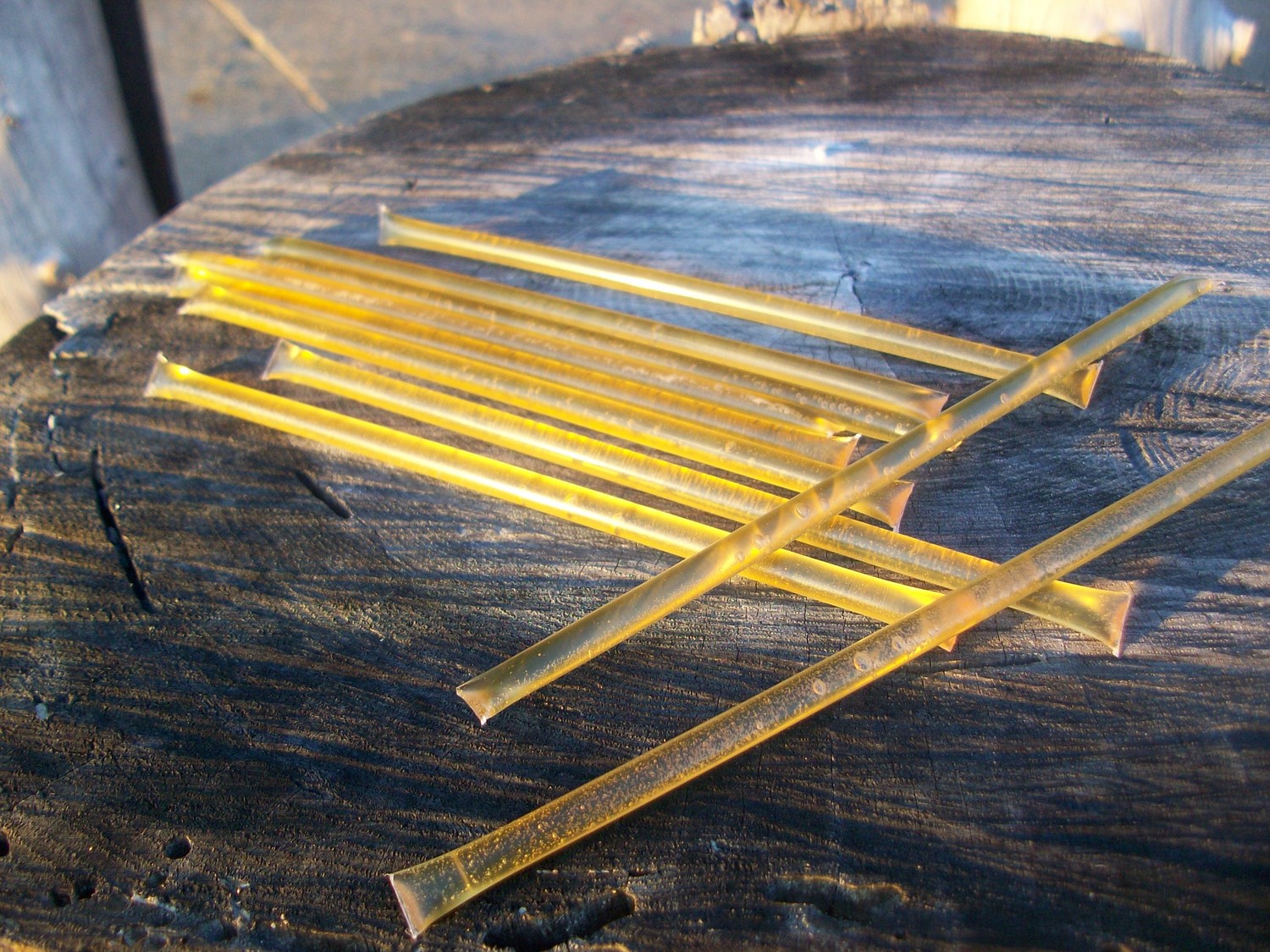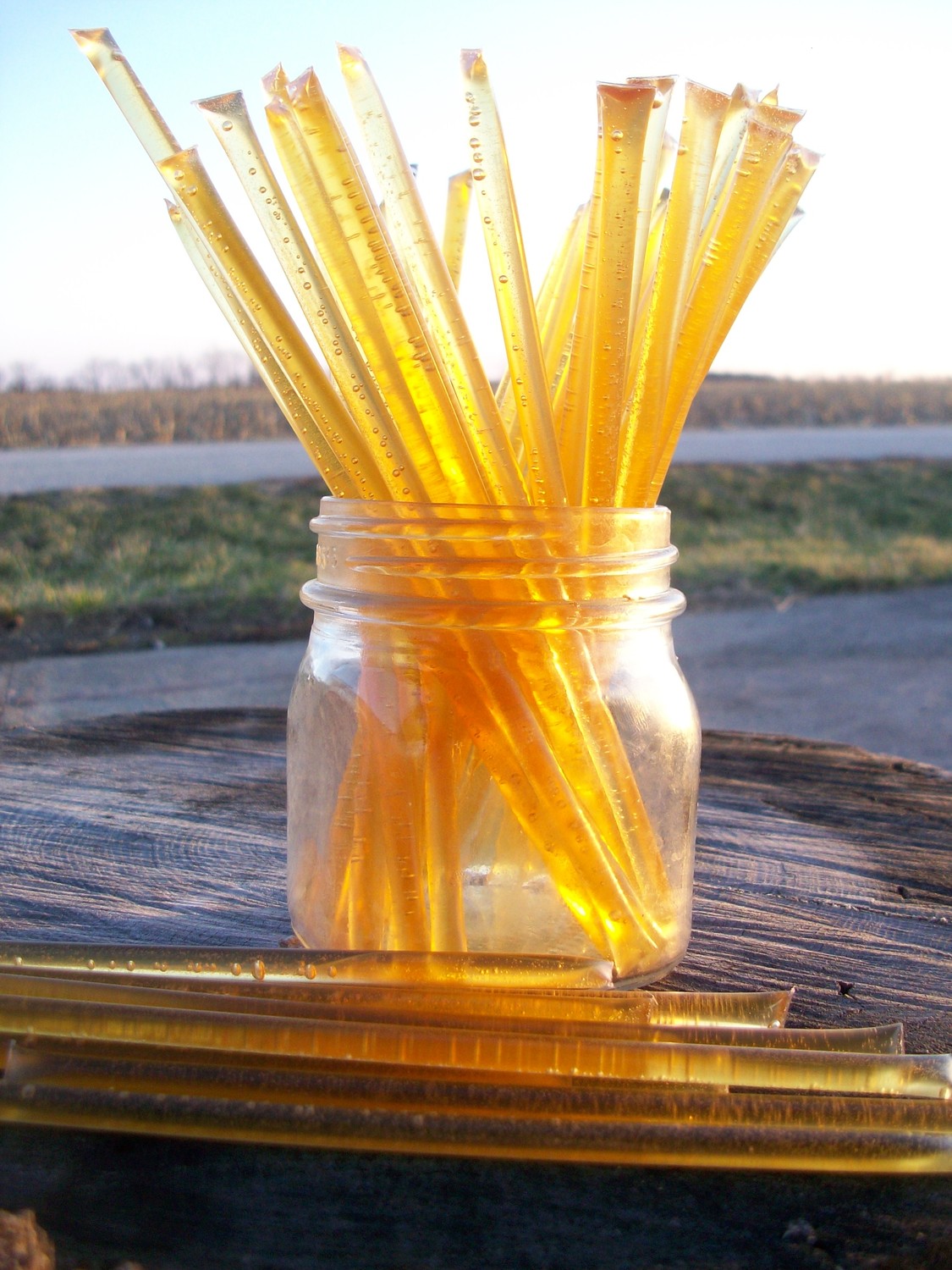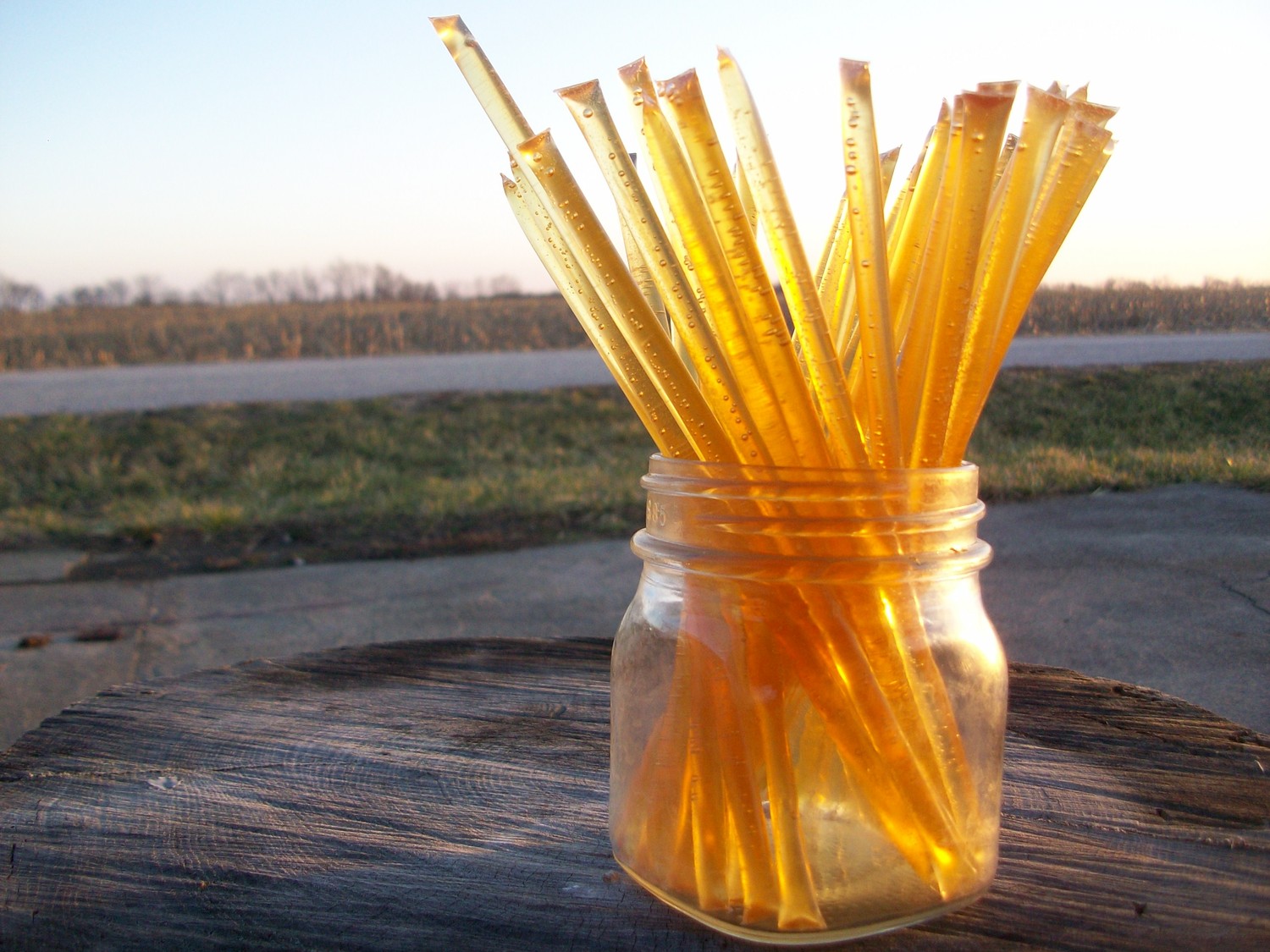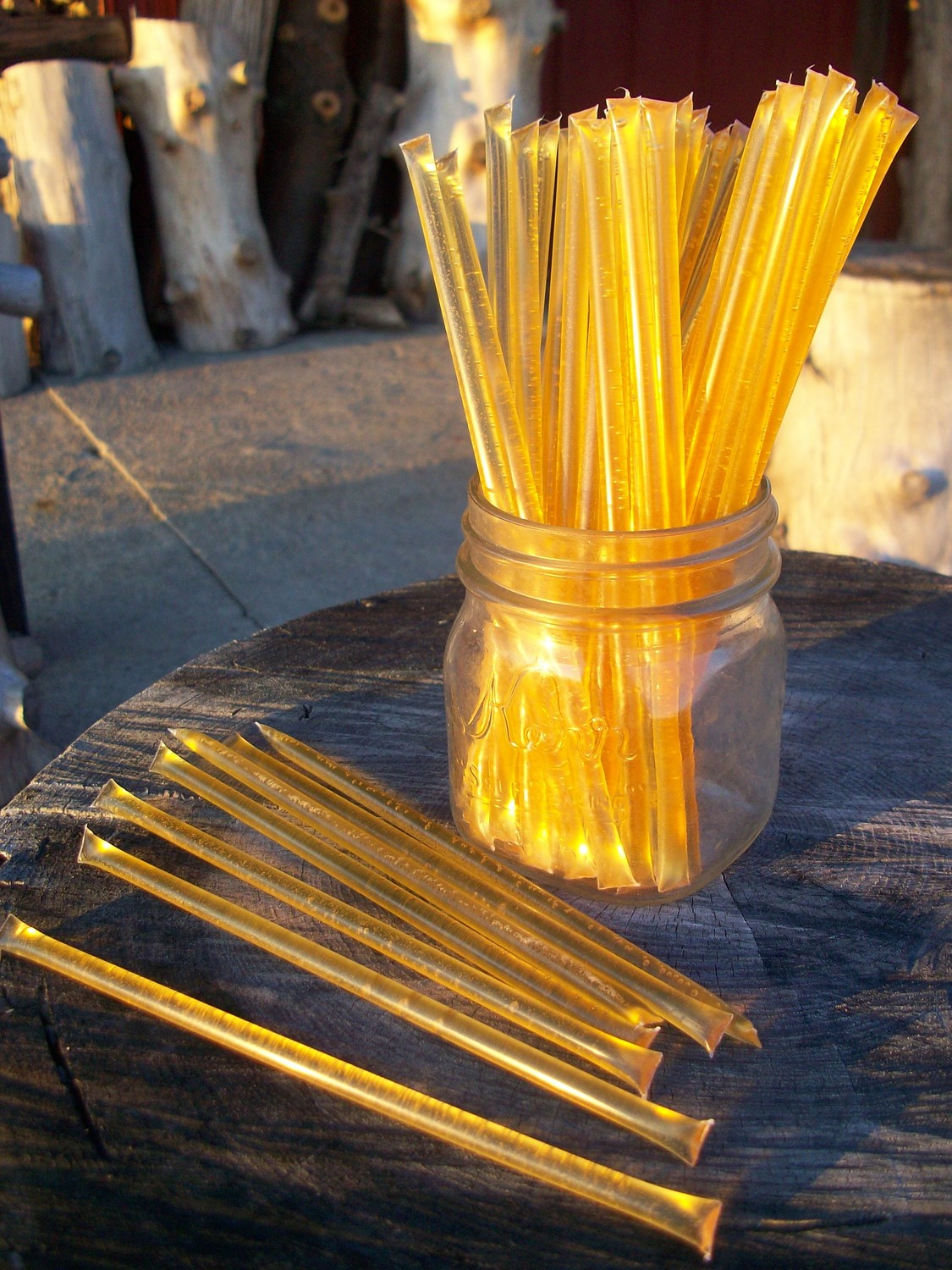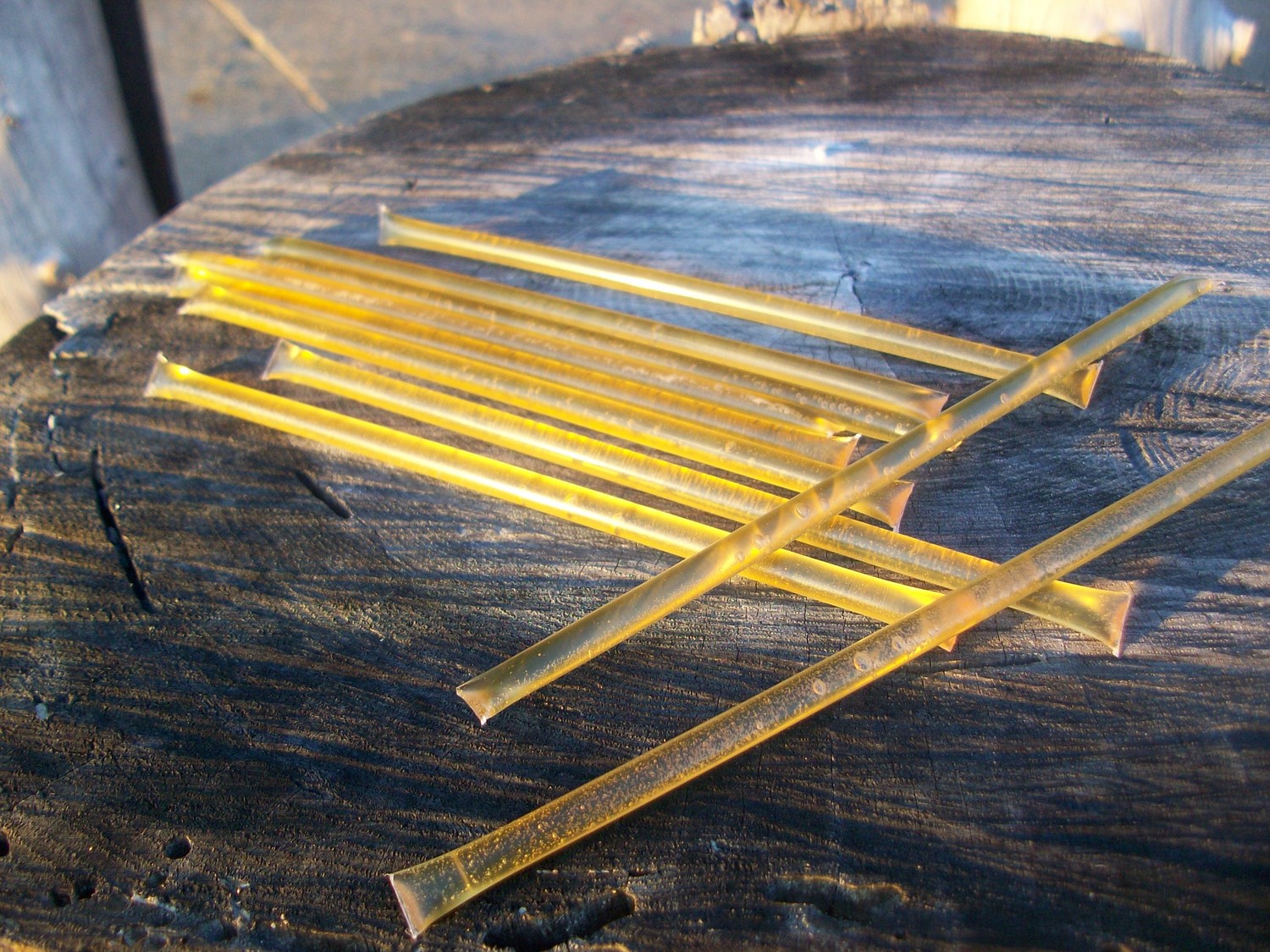 Honey Sticks -Fall Honey - 100 honey filled straws
These honey straws are perfect for taking on the go... great for using in your tea, coffee, or when you need a little snack! Simply snip off the end of the straw and squeeze the honey out. This listing is for 100 straws. Great for wedding, bridal shower, or baby shower favors. We used them in our own wedding, attaching a little tag that had a quote, our names, and date of wedding, tied with a ribbon.

Fall honey has a richly robust flavor that is deep and flavorful. The goldenrod and aster flowers that bloom in late September give it this taste.

Honeyrun Farm produces pure, raw honey from Williamsport, Ohio. We are a small family farm and are committed to using no chemicals in our beehives. We harvest our honey seasonally – Spring, Summer, and Fall – to bring out the distinct floral flavors and aromas that are representative of Central Ohio wildflowers. Honeyrun Farm is special because you are buying honey directly from the beekeeper.