Beeswax Candles and Blocks
Beeswax Candles -Set of 100 Natural Beeswax Tea Lights in clear plastic cups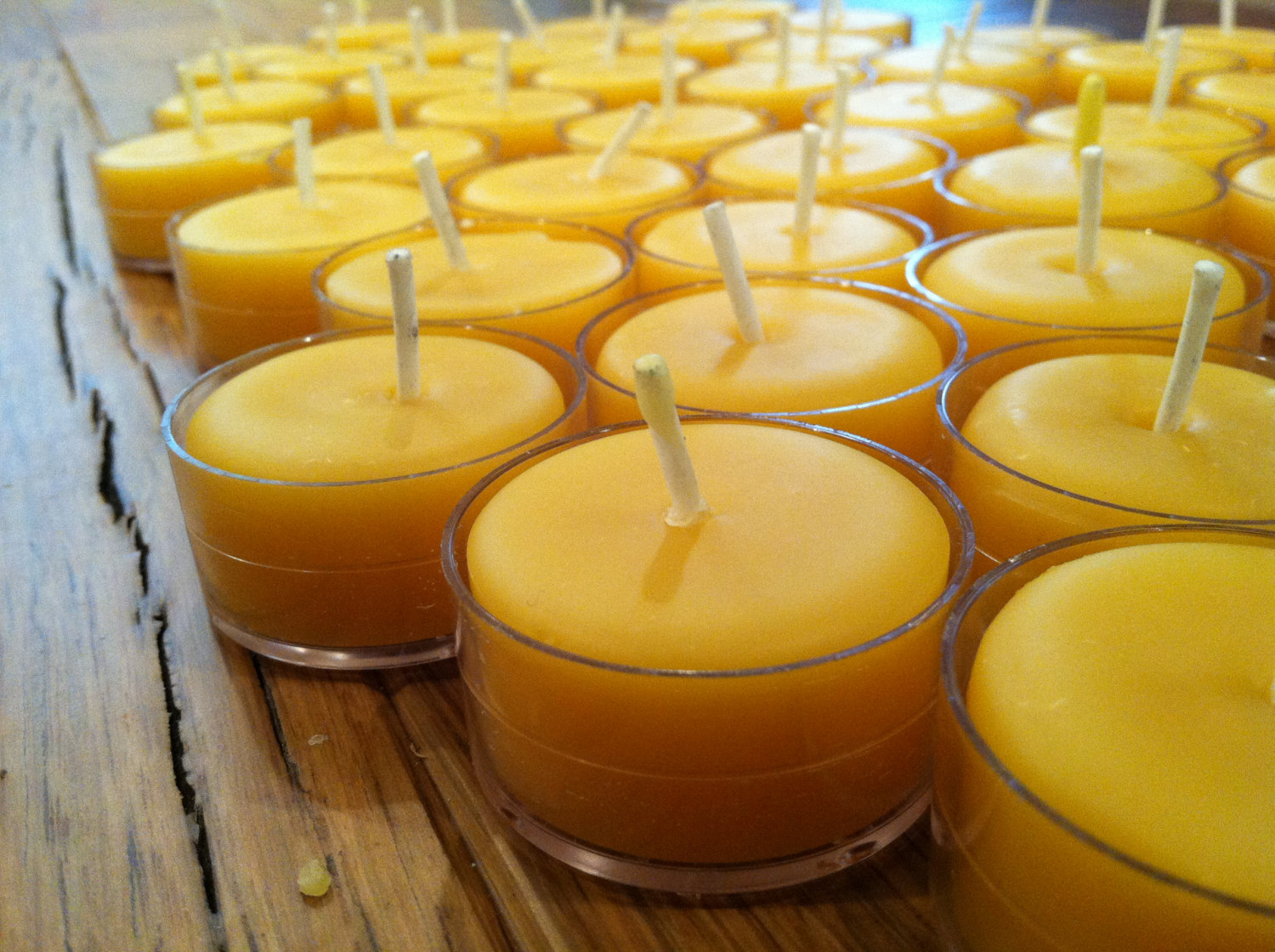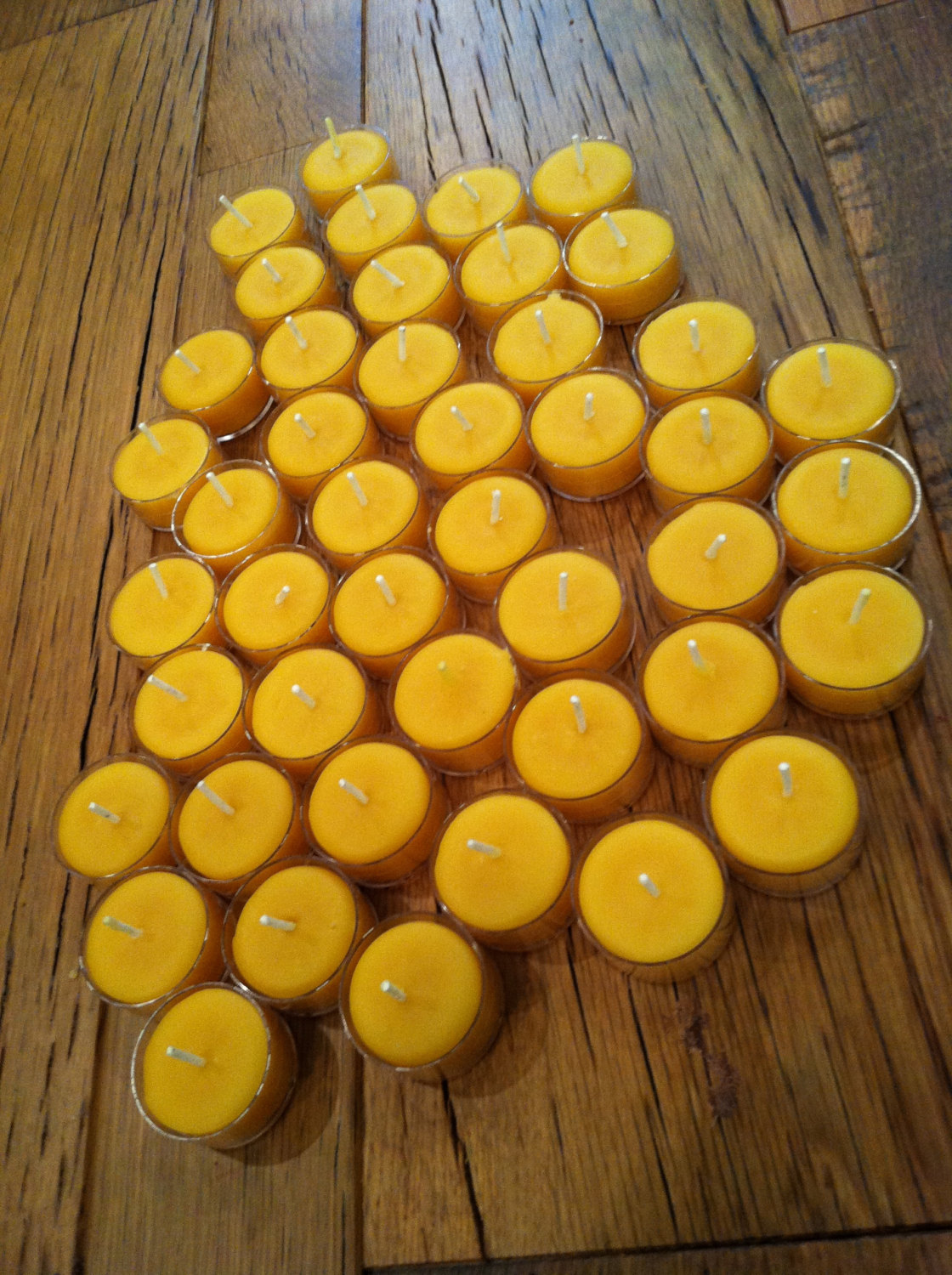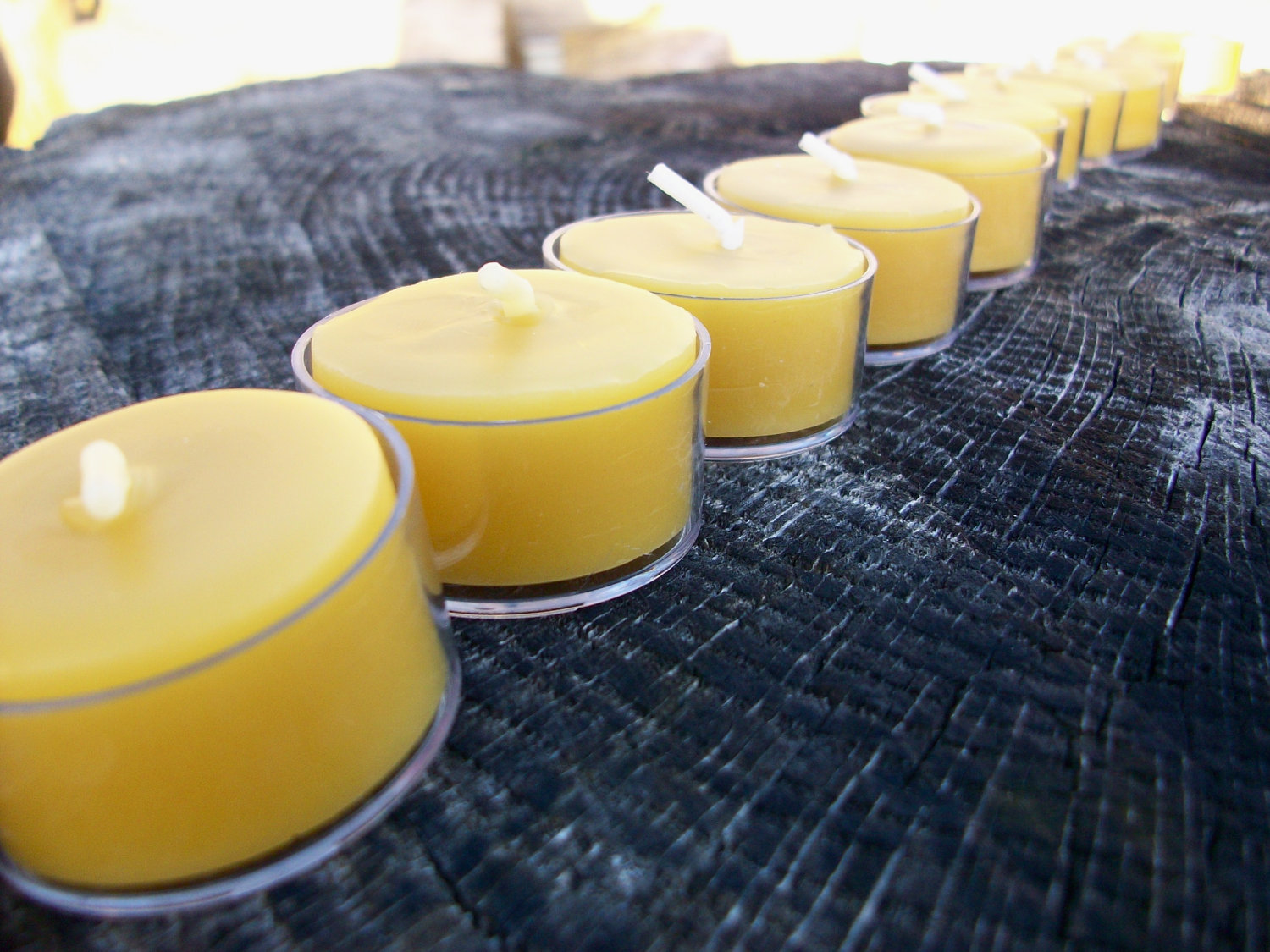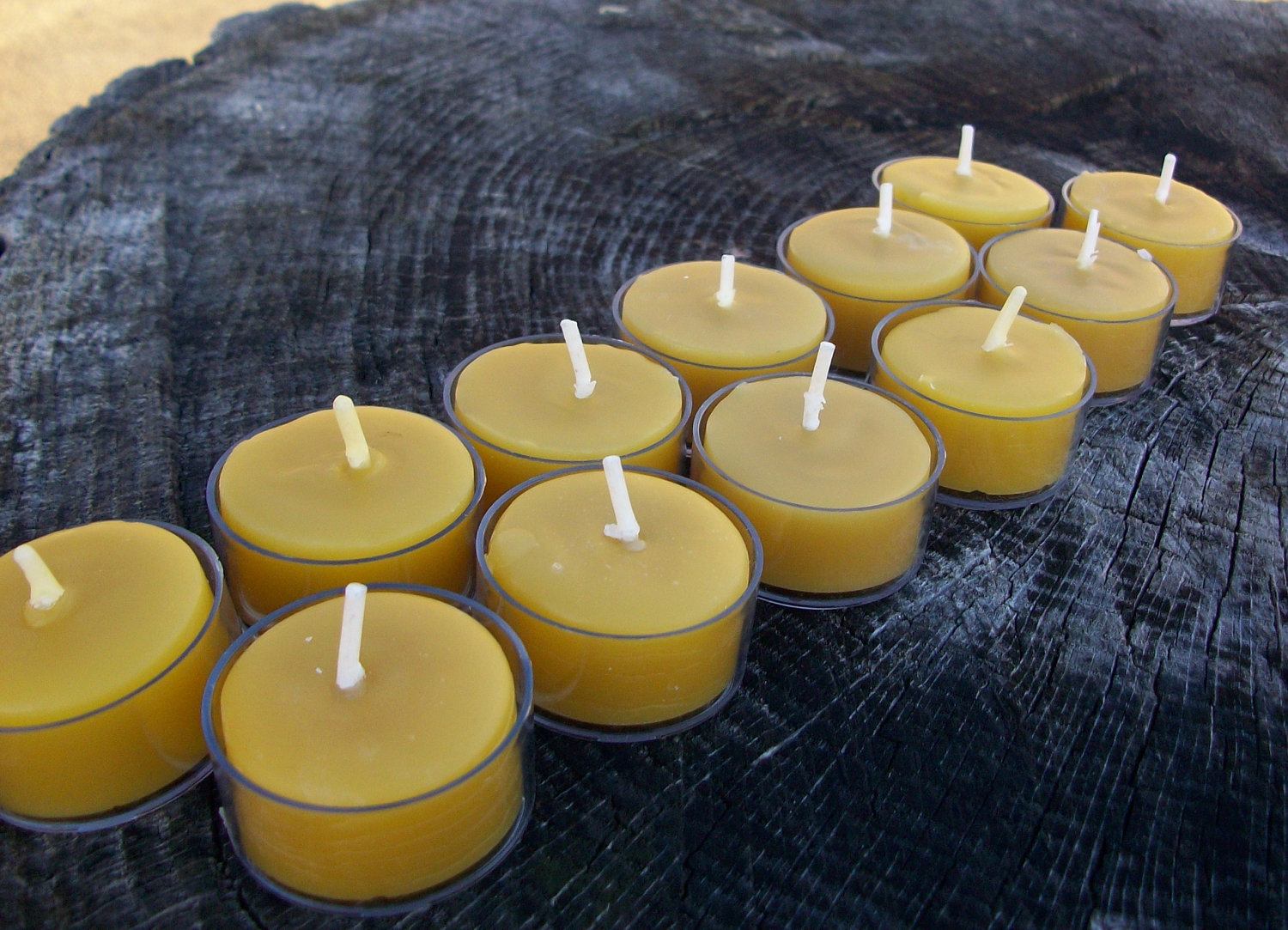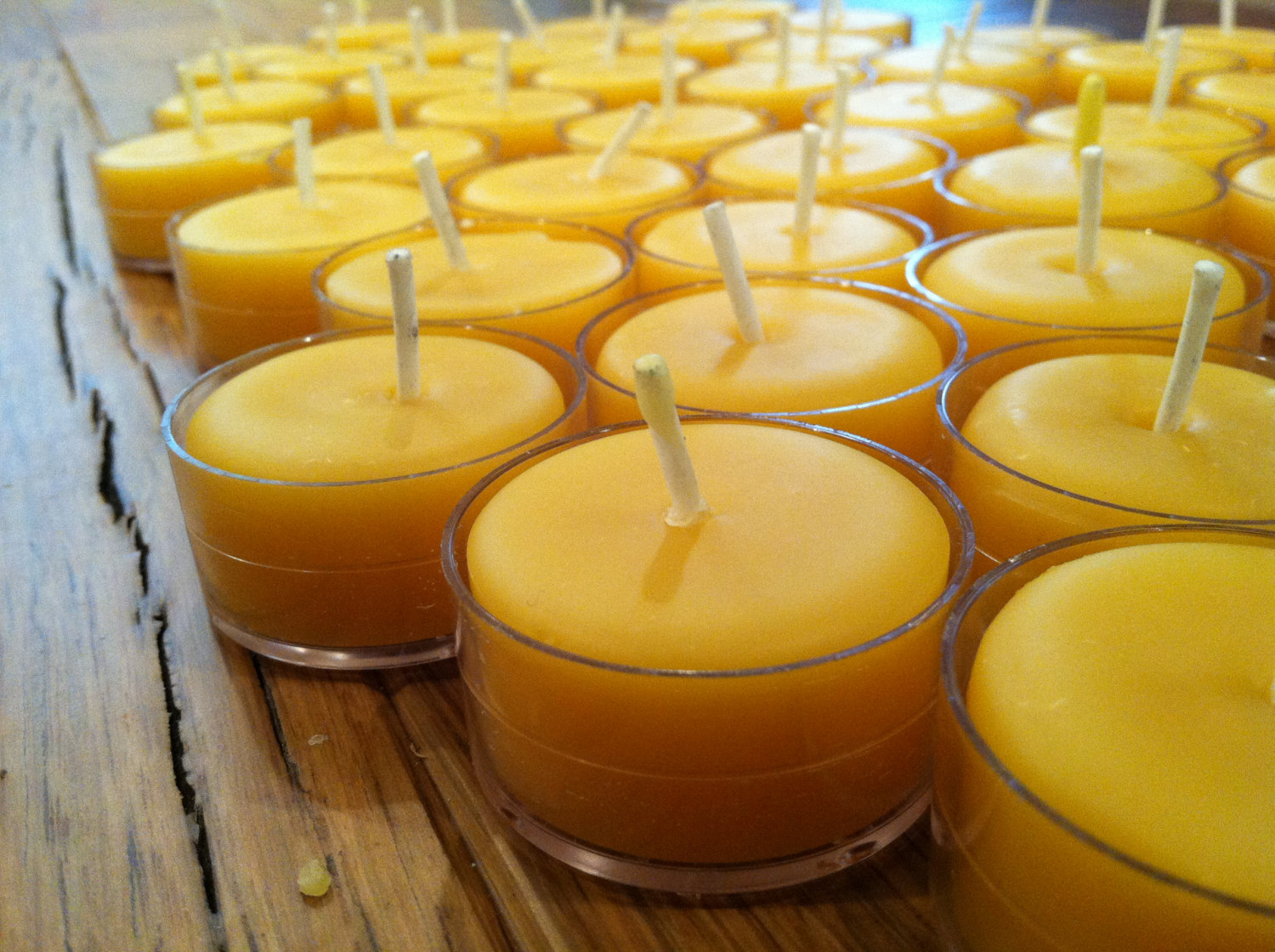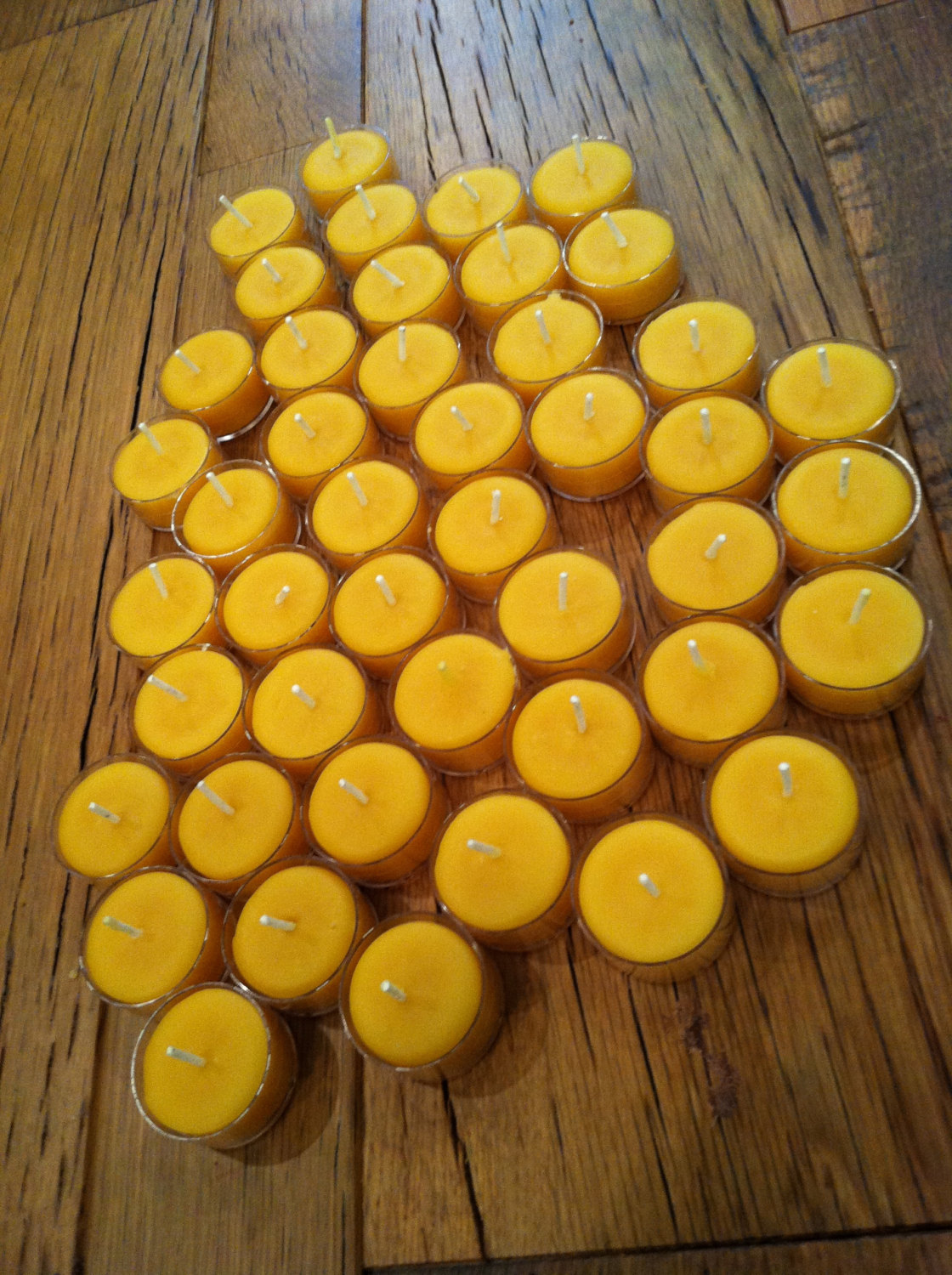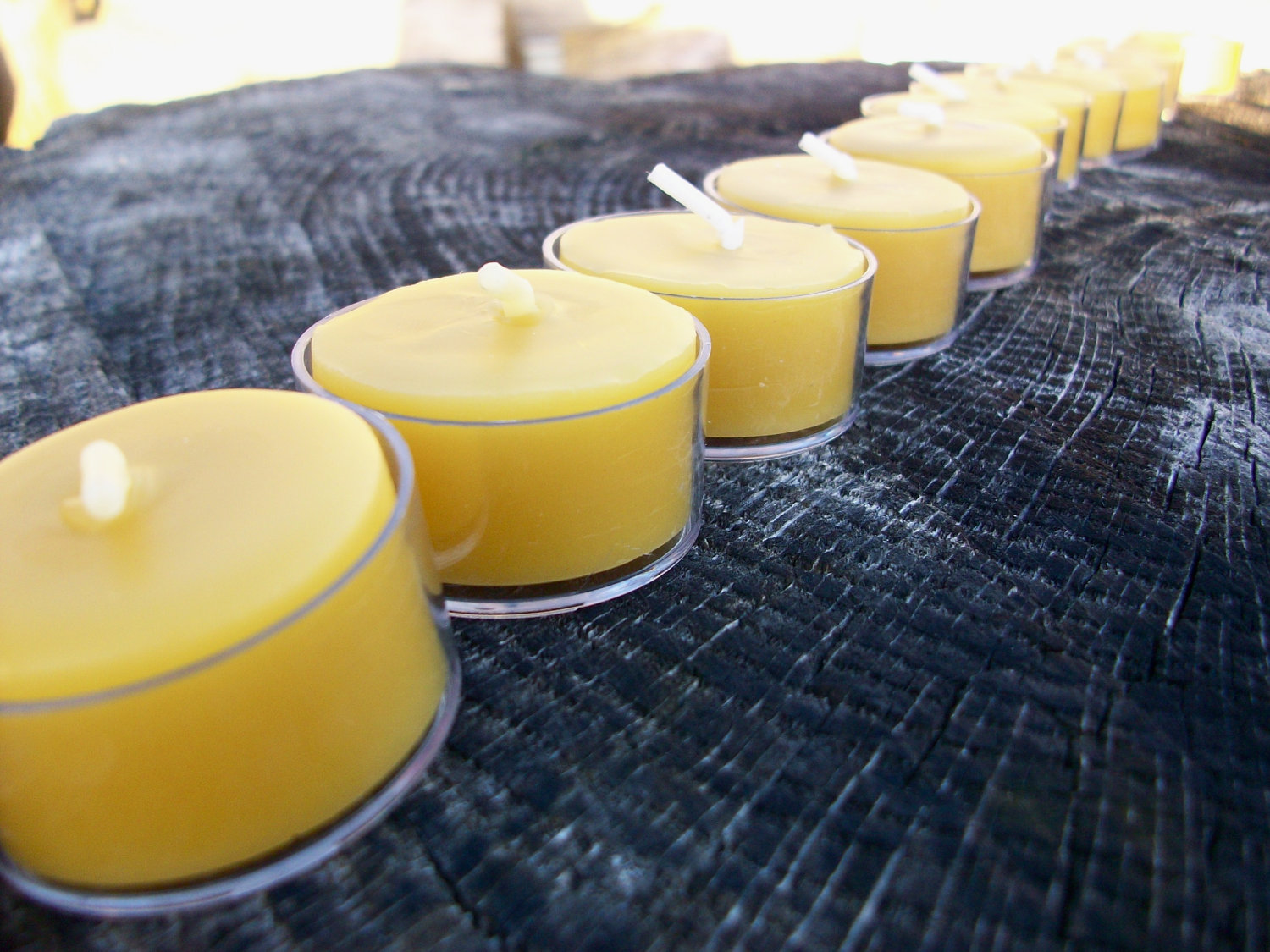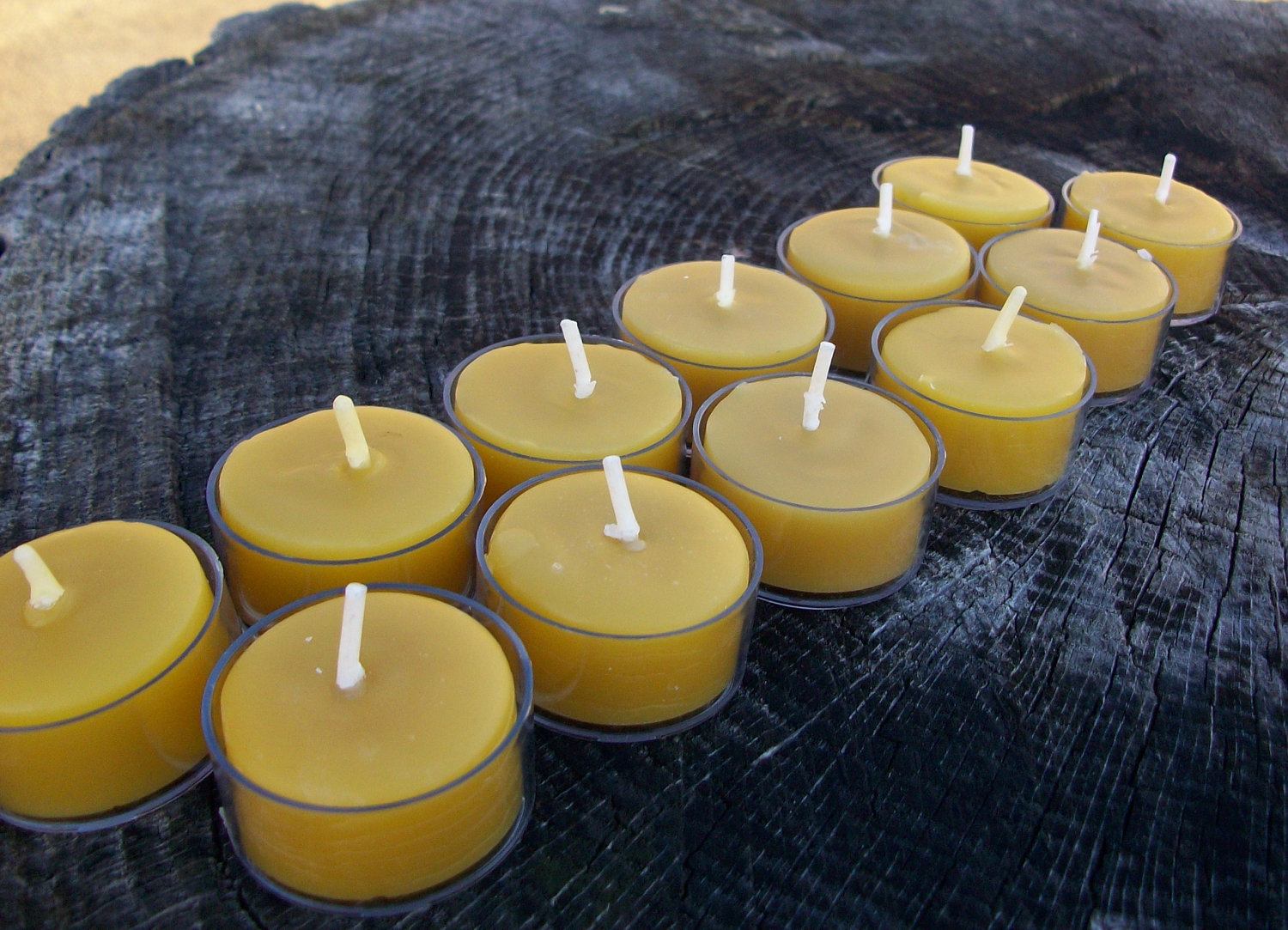 Beeswax Candles -Set of 100 Natural Beeswax Tea Lights in clear plastic cups
A set of 100 tea light candles - made with pure beeswax, cleaned and filtered. When we harvest honey the beeswax cappings are removed and later melted down and poured into candle molds. Each candle weighs .7 oz and is .75 inches tall and 1.5 inches wide at the base.

Beeswax has an aroma that is wholly natural and burns longer, cleaner, and brighter than other types of candles. This beeswax features only the clean, natural, sweet aroma of pure beeswax and honey as it is harvested from our beehives. The wicks are made of cotton, pre-dipped in wax. This listing includes clear plastic cups to hold the tea lights.

***This item costs $9.97 to ship to the West Coast, but only $5.50 to ship in Ohio. I will gladly refund shipping overcharges. You will be charged $9.97 when you checkout, and then when the item is shipped you will be refunded any overcharges via paypal or directly to your card (depending on how you pay). Thanks!