Set of 4 Pure Beeswax Blocks - great for crafting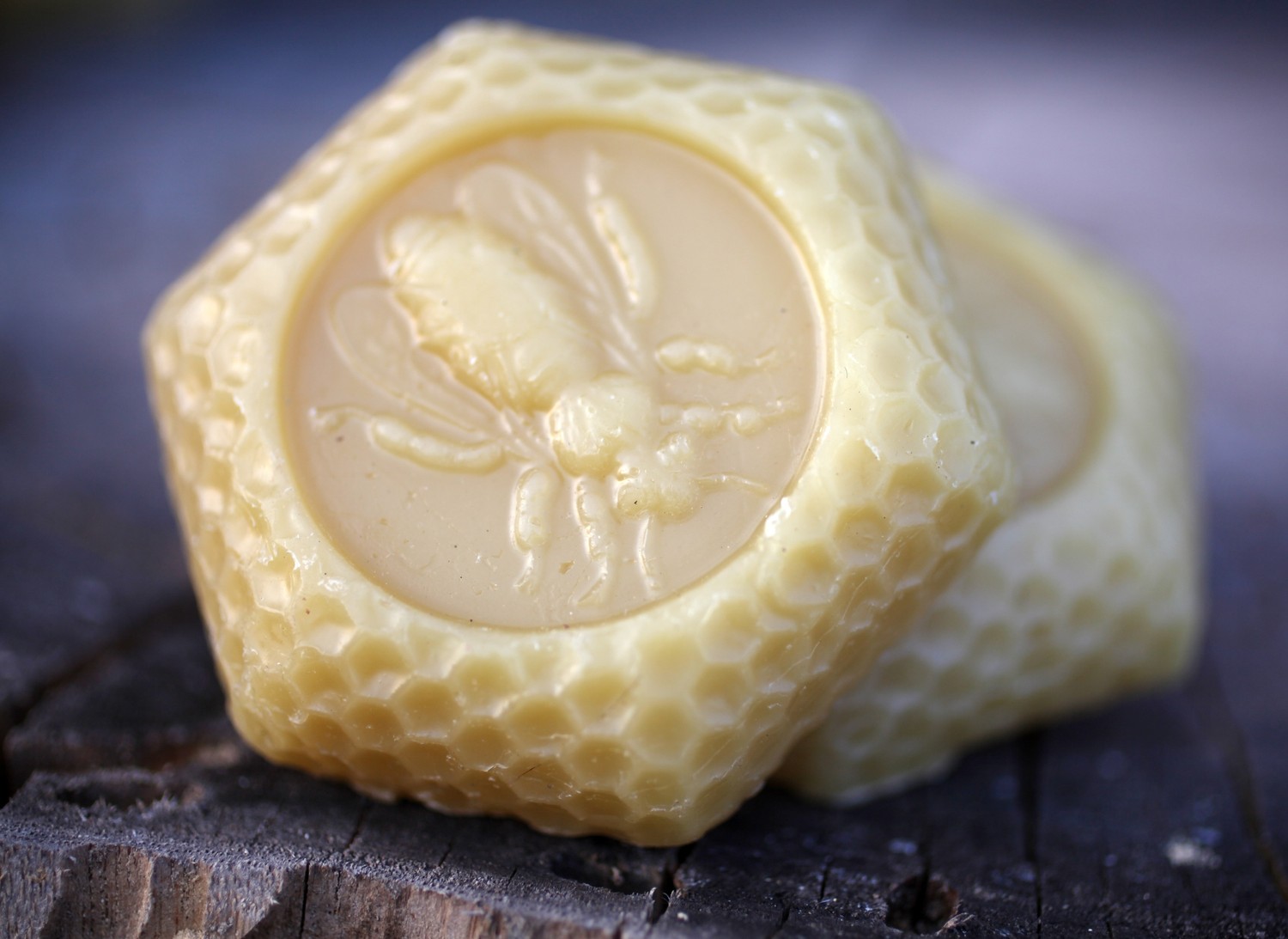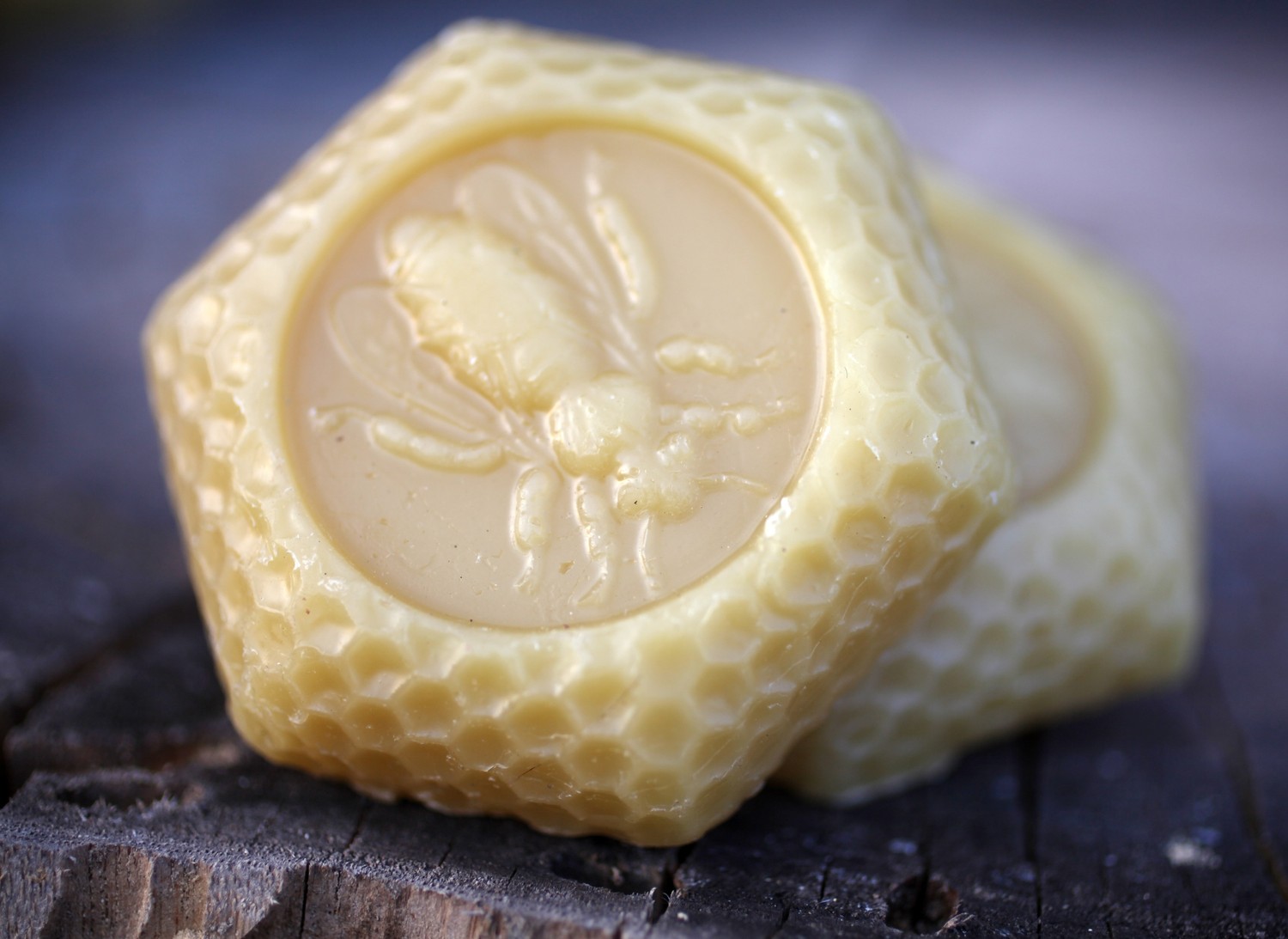 Set of 4 Pure Beeswax Blocks - great for crafting
This is pure beeswax, cleaned and filtered, from our own beehives. When we harvest the honey the beeswax cappings are removed, and later melted down and poured into one ounce molds. This is a listing for 4 hexagon shaped beeswax blocks, great for decorating or to be melted down and used for your own craft projects. All blocks are guaranteed to be 1 ounce, although some might be a bit heavier. They are approximately 2.75" at their widest. They are .5" deep.

Beeswax has numerous uses including:

Crafts: lip balms, soap making, salves
Candle Making
Wood preservation
Stick your pins and needles in it to keep them sharp
Twist your screws in them to keep wood from splitting
encaustic painting
running your thread through to keep strong
putting dreadlocks in your hair
And many more not listed here...

Beeswax has an aroma that is wholly natural and burns longer, cleaner, and brighter than other types of candles. This beeswax features only the clean, natural, sweet aroma of pure beeswax and honey as it is harvested from our beehives.

We have more available than what is listed here, so if you would like a larger quantity just send us a message.

*Please note: These are not compatible with Scentsy warmers.