Raw Honey Sampler - Spring, Summer, and Fall Honey - Three 8 ounce bottles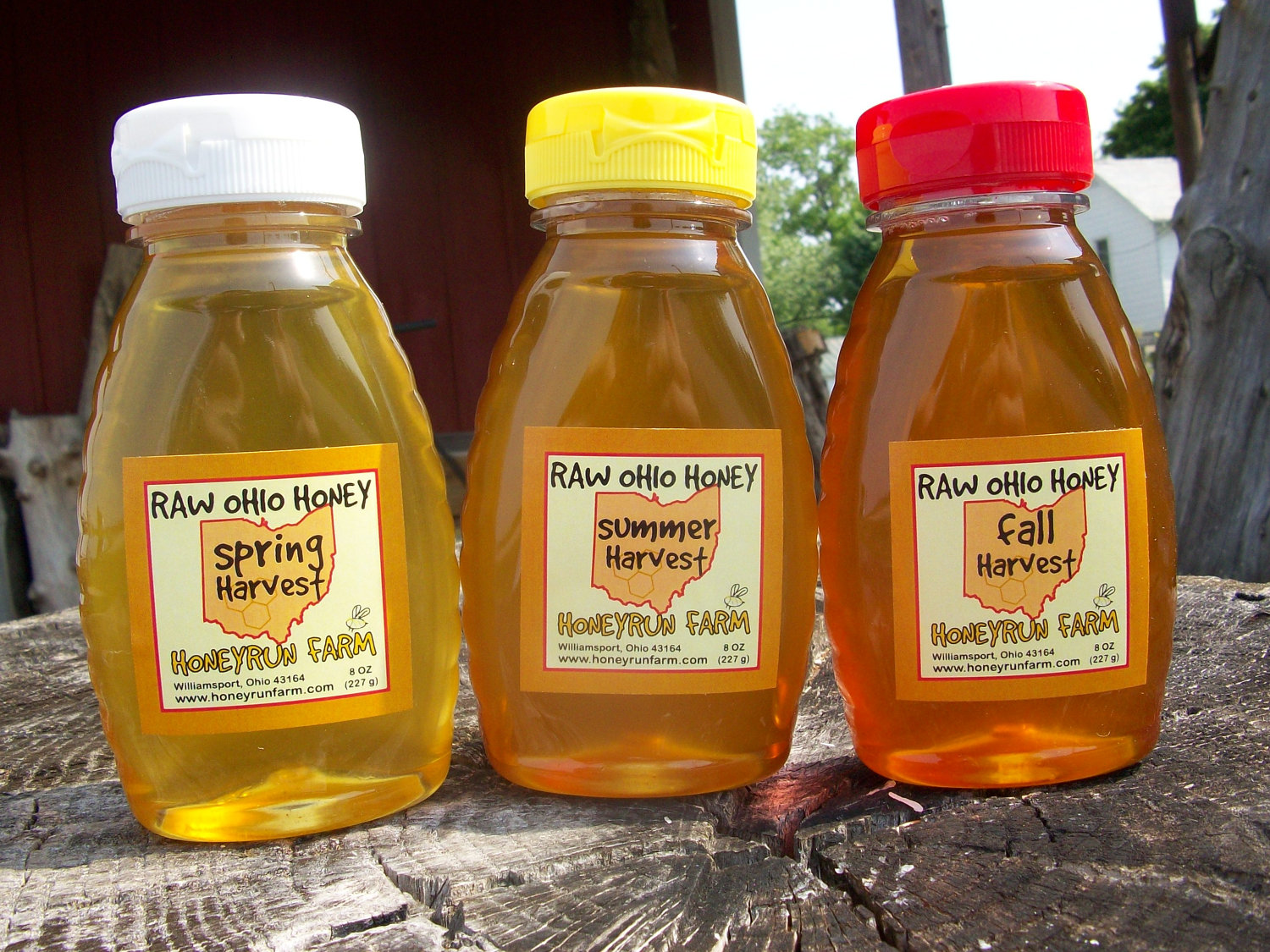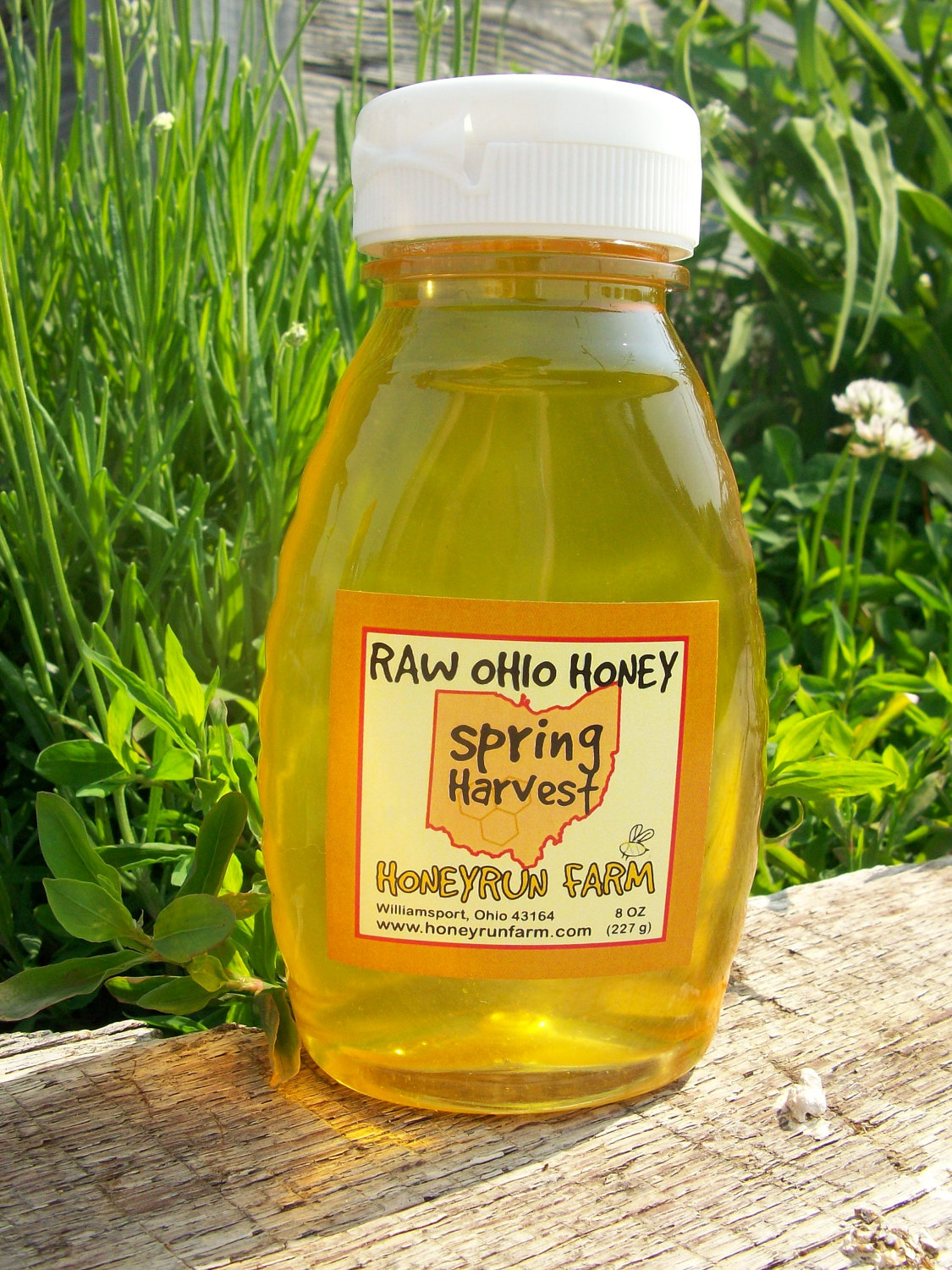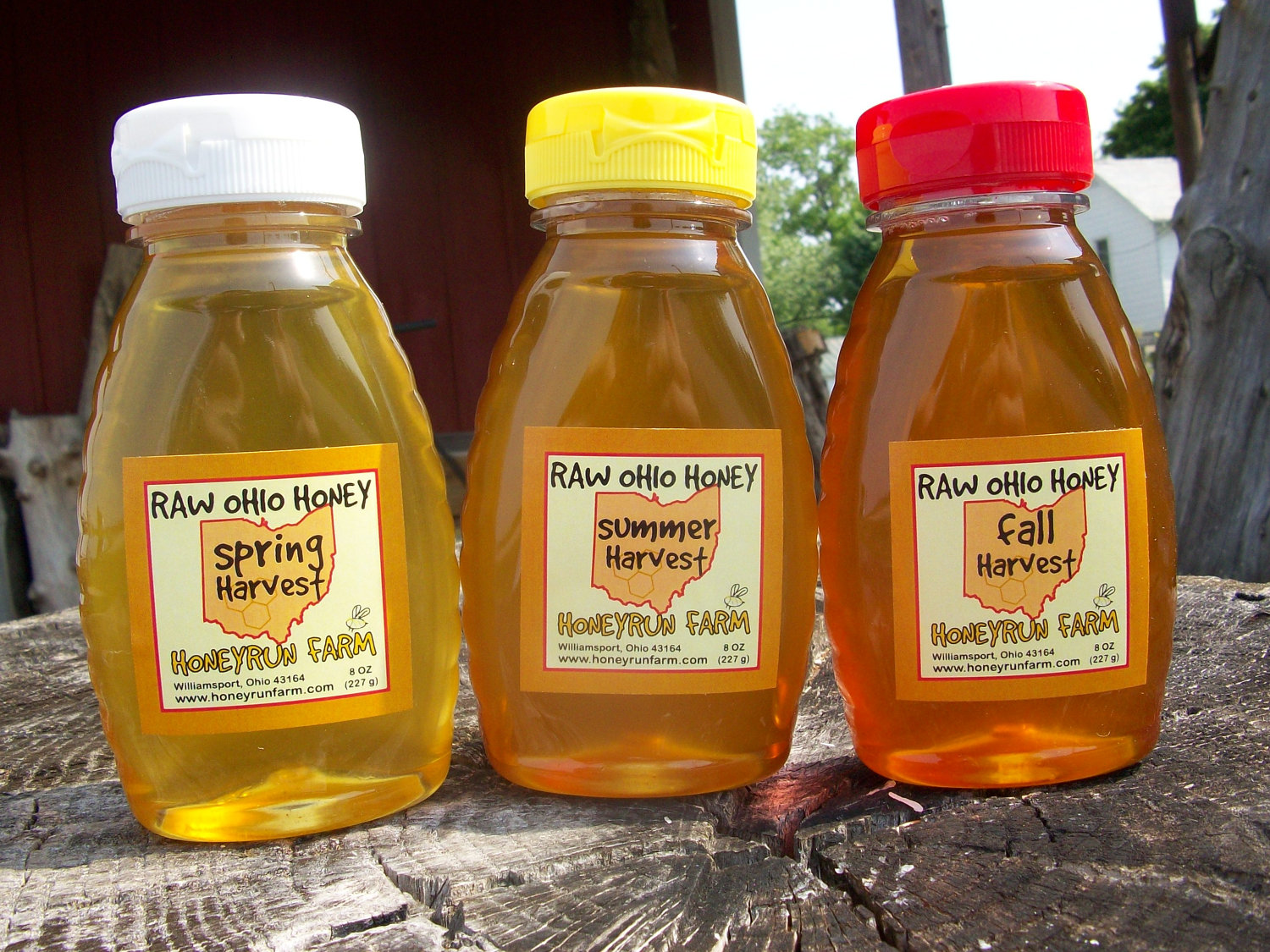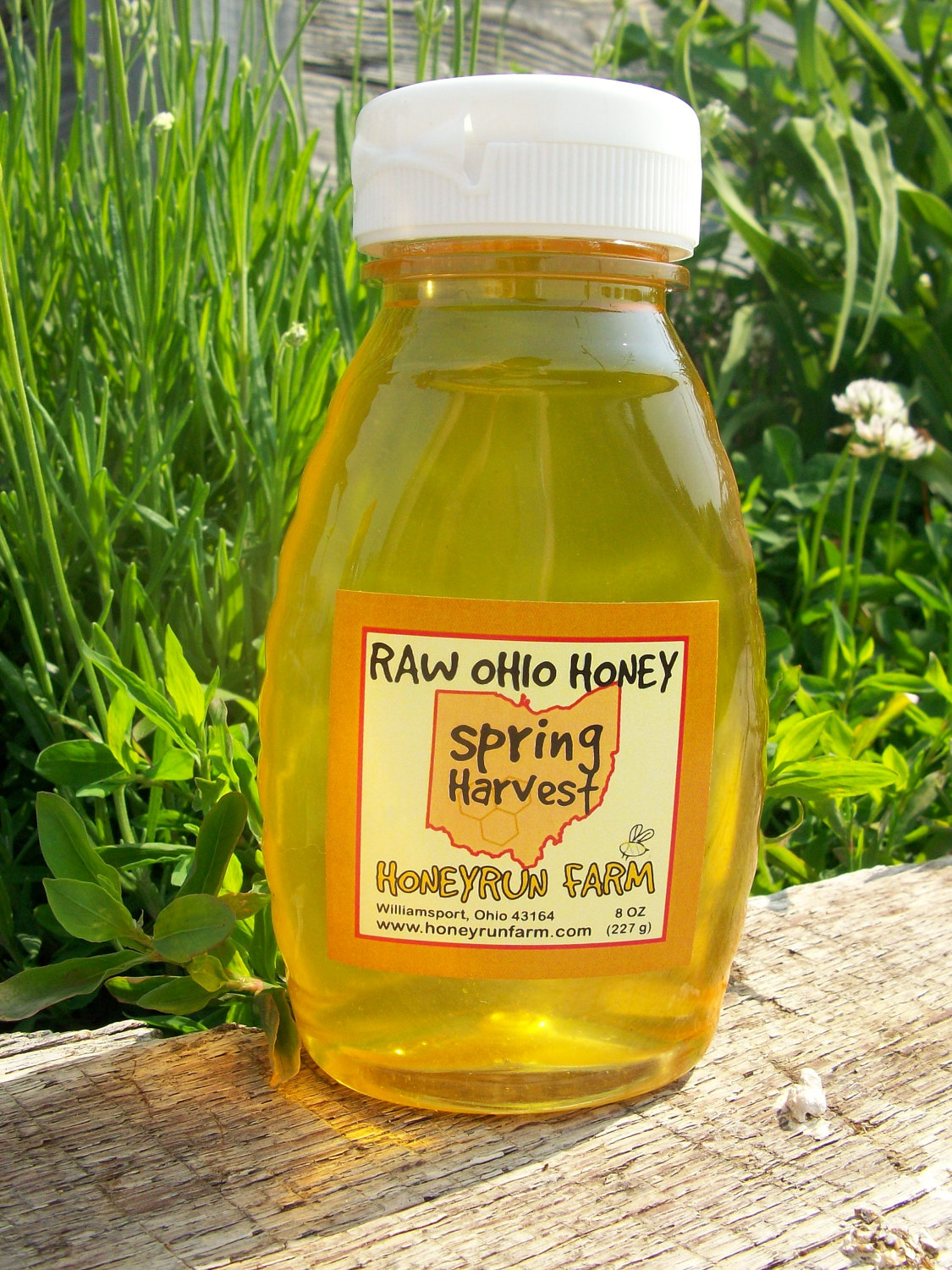 Raw Honey Sampler - Spring, Summer, and Fall Honey - Three 8 ounce bottles
This is a listing for three different kinds of our raw honey.
-One 8 ounce jar of Spring Black Locust Honey (regularly priced 5.00)
-One 8 ounce jar Summer Honey (regularly priced 4.00)
-One 8 ounce jar of Fall Honey (regularly priced 4.00)

Each honey has a distinct flavor:
In the Spring, the bees visit Black Locust trees, which produces a honey that is delicate and light, with a distinctive taste. This is our specialty honey, in short supply and high demand.

In the Summer, the bees have gathered nectar from a variety of wildflowers including Canadian thistle, wild blackberries, and clover. The flavor is sprightly sweet, yet mild.

In the Fall, the bees visit asters and goldenrod, which makes the honey a bit darker with a more robust flavor. It has subtle notes of butterscotch and mint, and is known as our most rich and flavorful variety.

Never pasteurized or high-pressure filtered, our honey retains all the trace vitamins, minerals, enzymes, flavors and aromas of fresh raw honey. We are a small family farm and are committed to using no chemicals in our beehives. All raw honey (honey fresh from the beehive) will granulate (get cloudy and thick) in time. This is natural, and does not mean the honey has "gone bad", as honey does not spoil. Simply heat the container in a hot pot of water to re-liquify. We recommend not heating it over 100 degrees to prevent the loss of flavor, enzymes, and nutritional benefits. Honeyrun Farm is special because you are buying honey directly from the beekeeper… no packers or processors involved here.

**** The benefit of buying the honey with this listing is I can fit all three in a flat rate box, shipping for just $5.25 anywhere in the US. Plus, you get a dollar off the total price!