Pure Raw Spring Honey - 32 ounce jar - nectar from Black Locust, Bush Honeysuckle, Russian Olive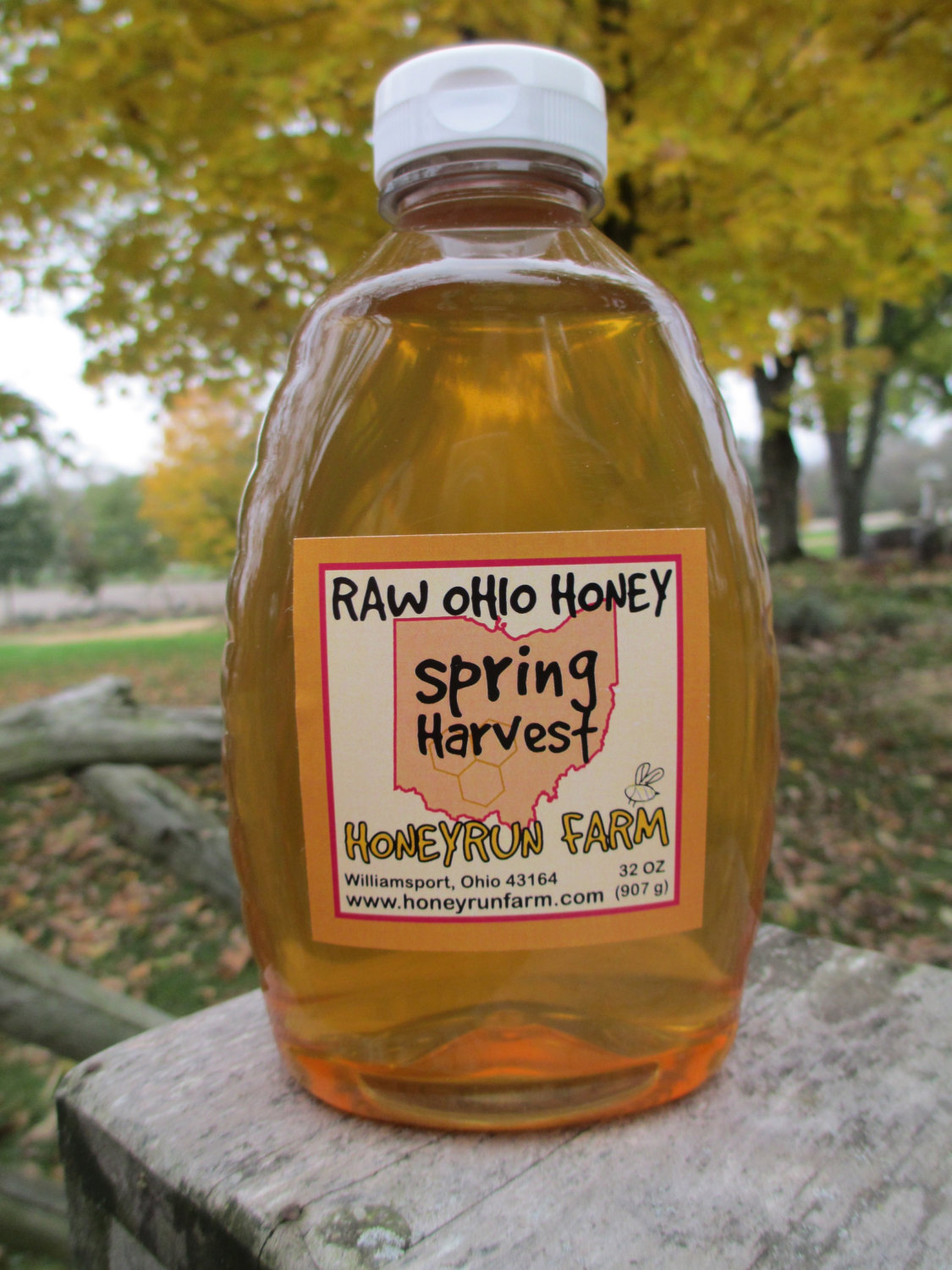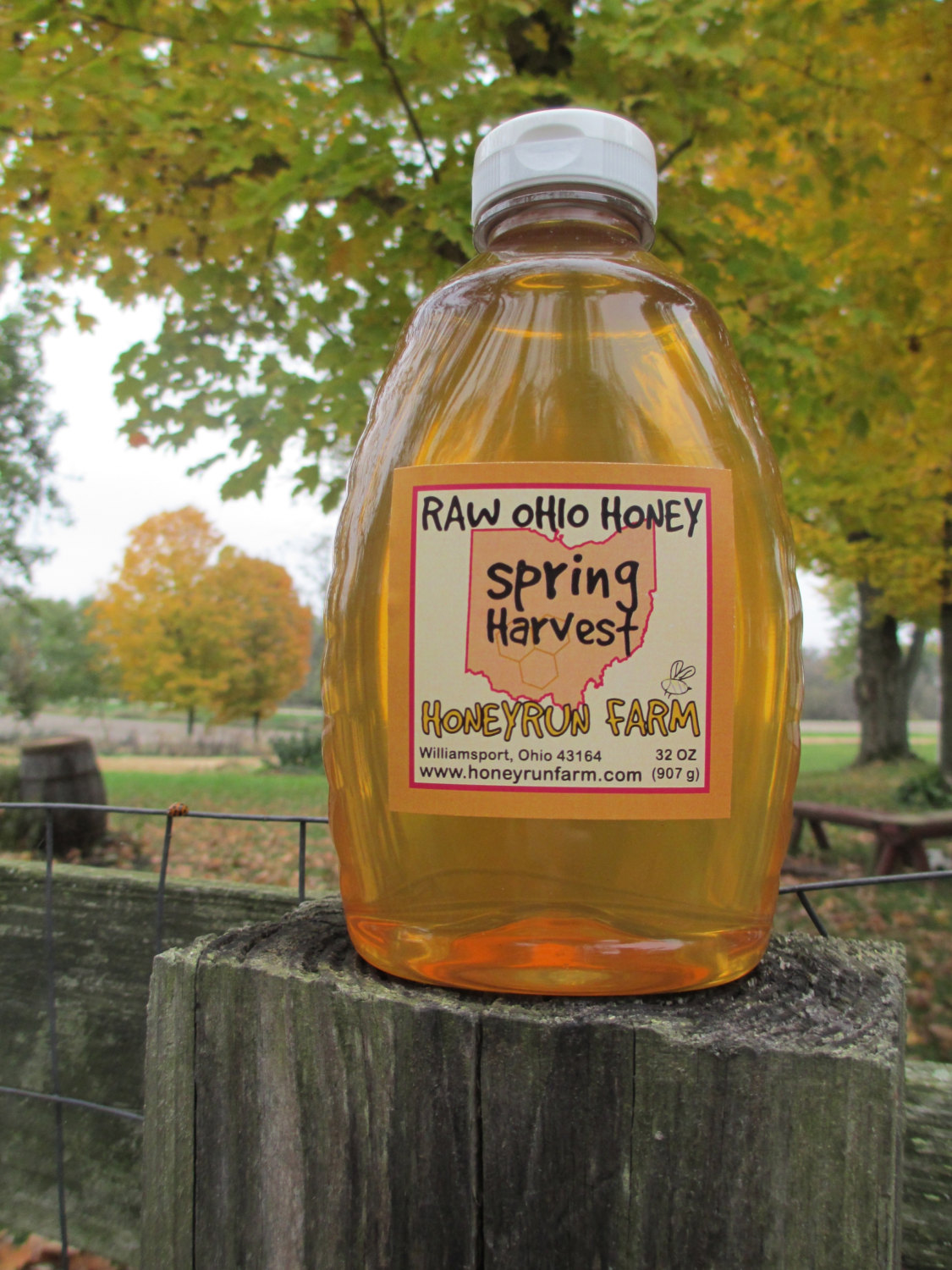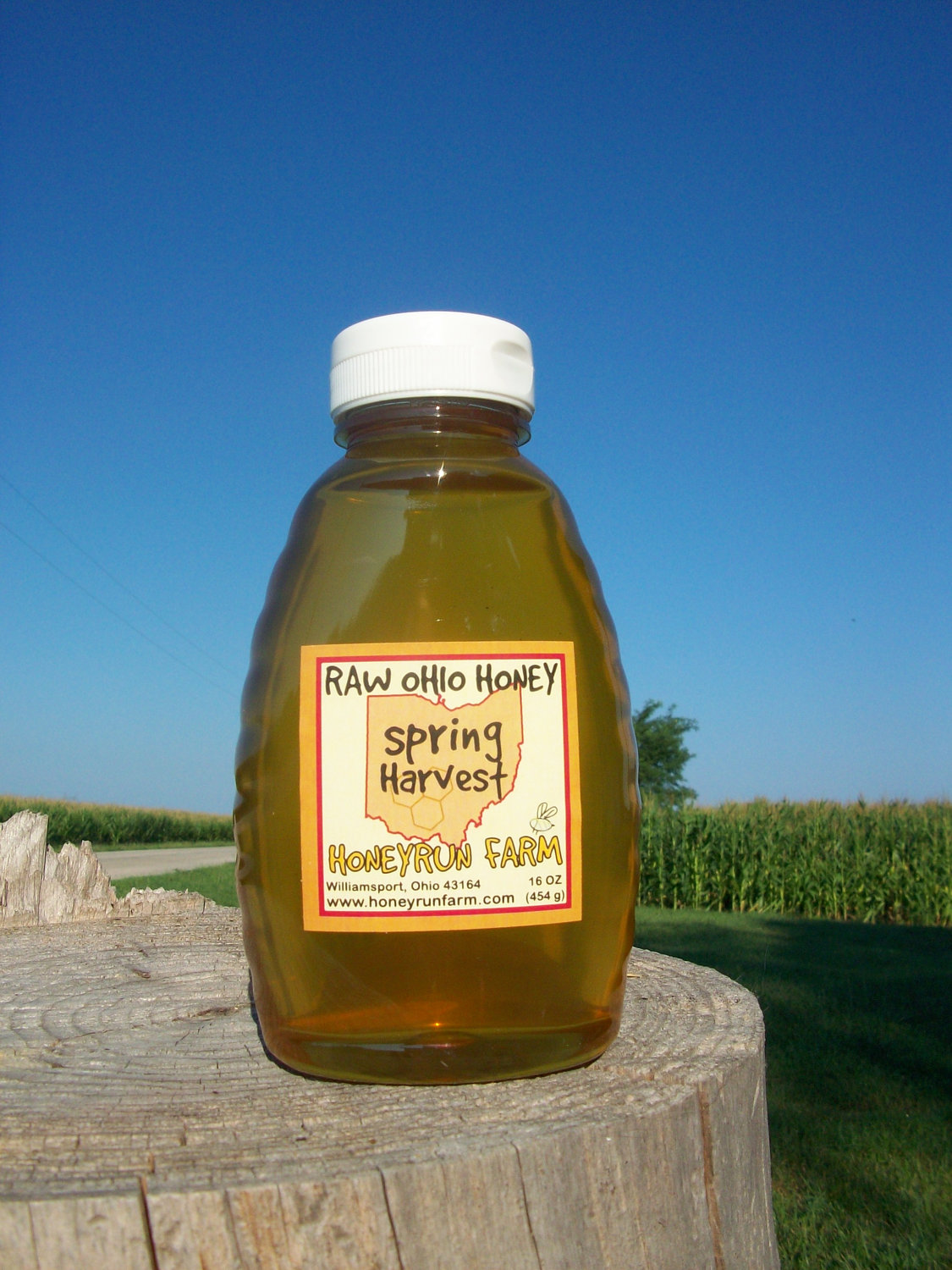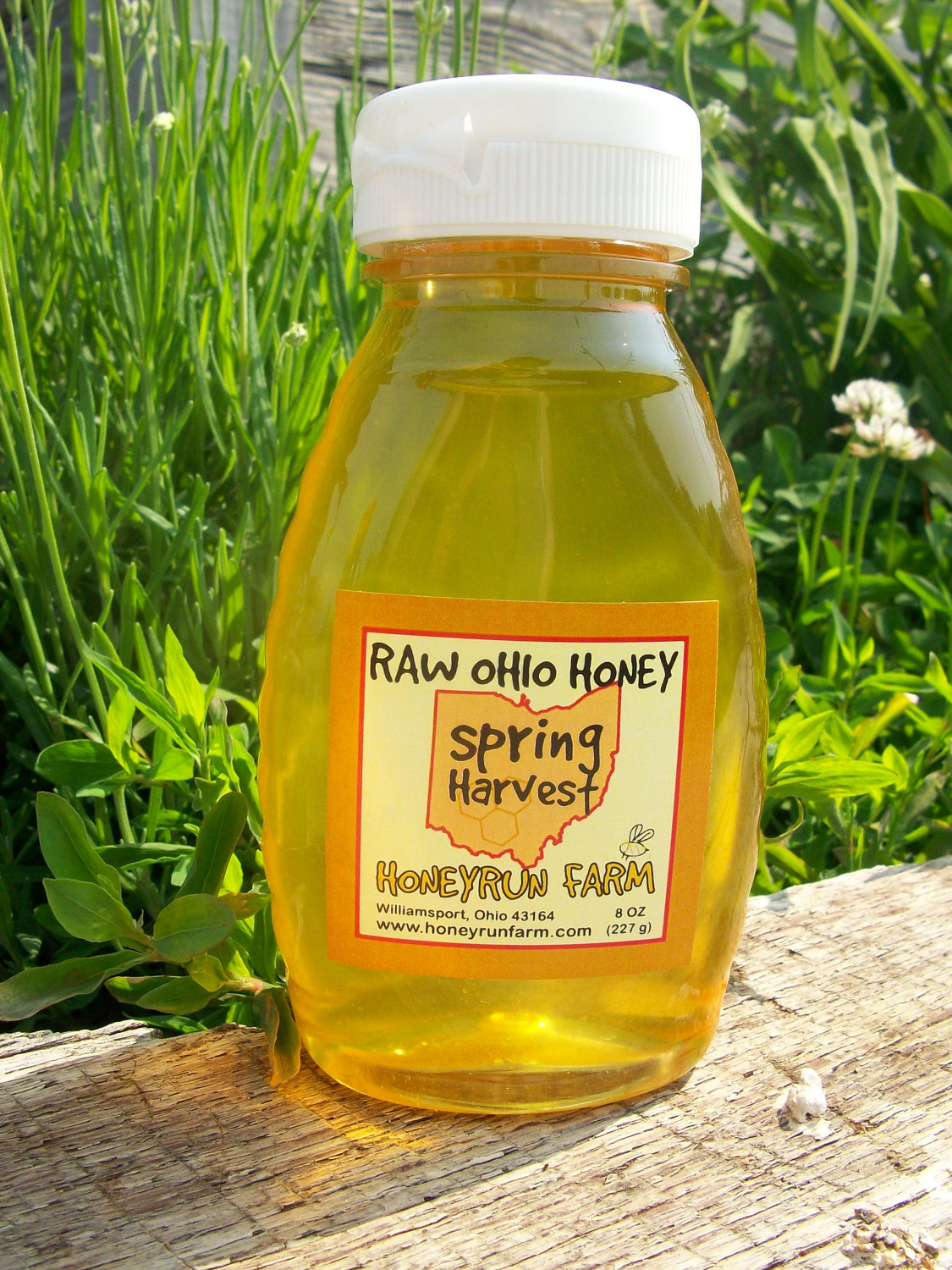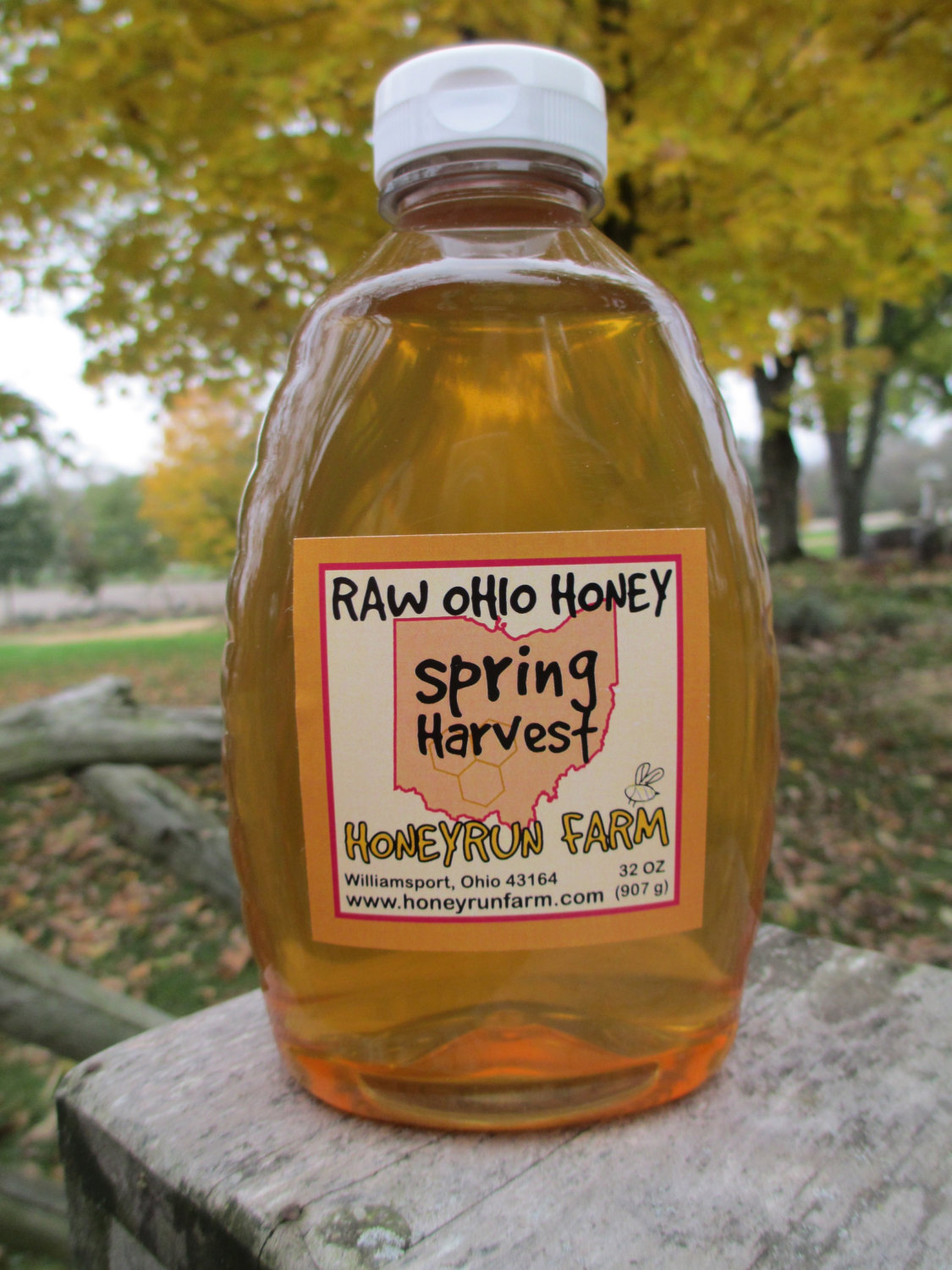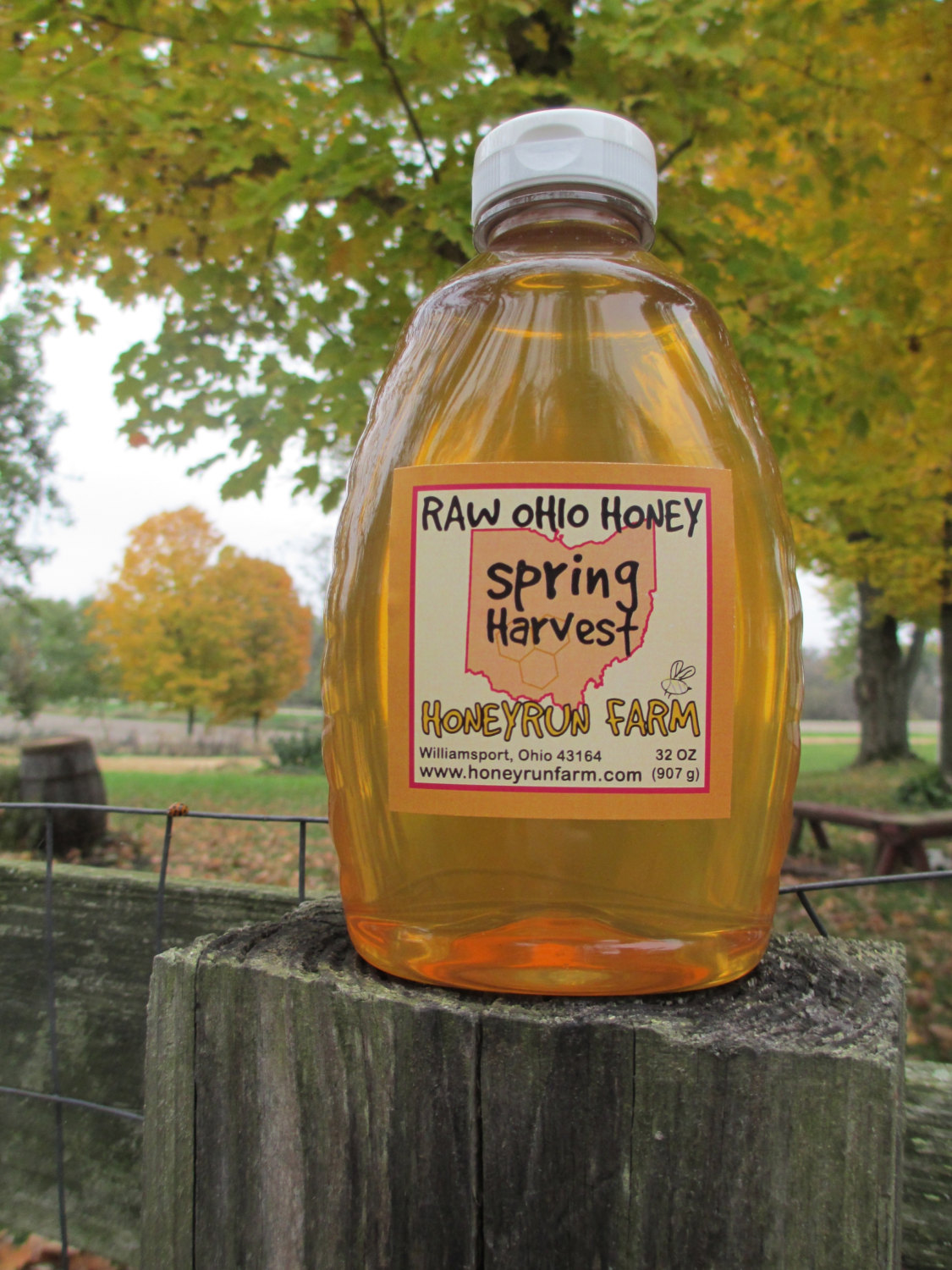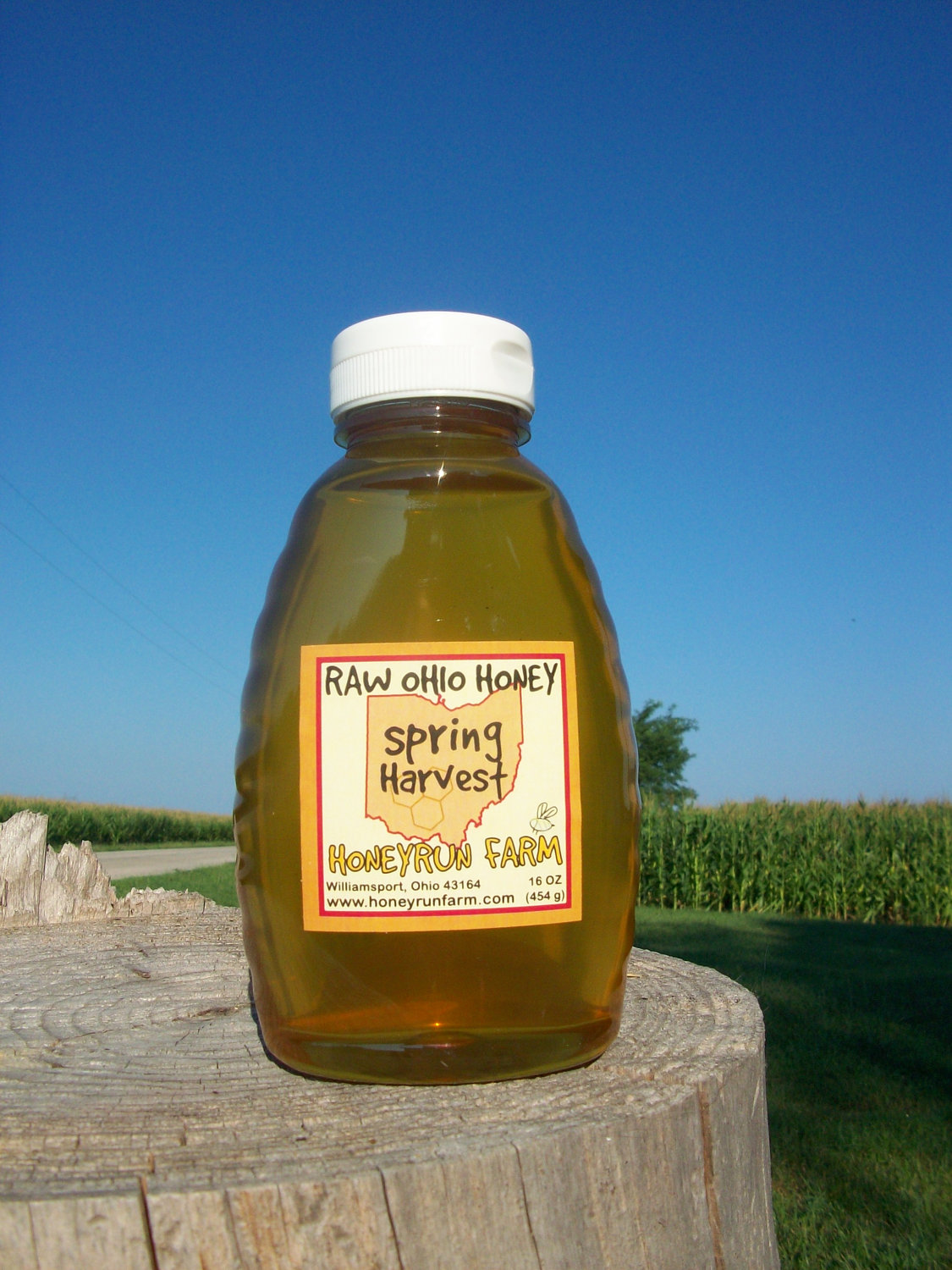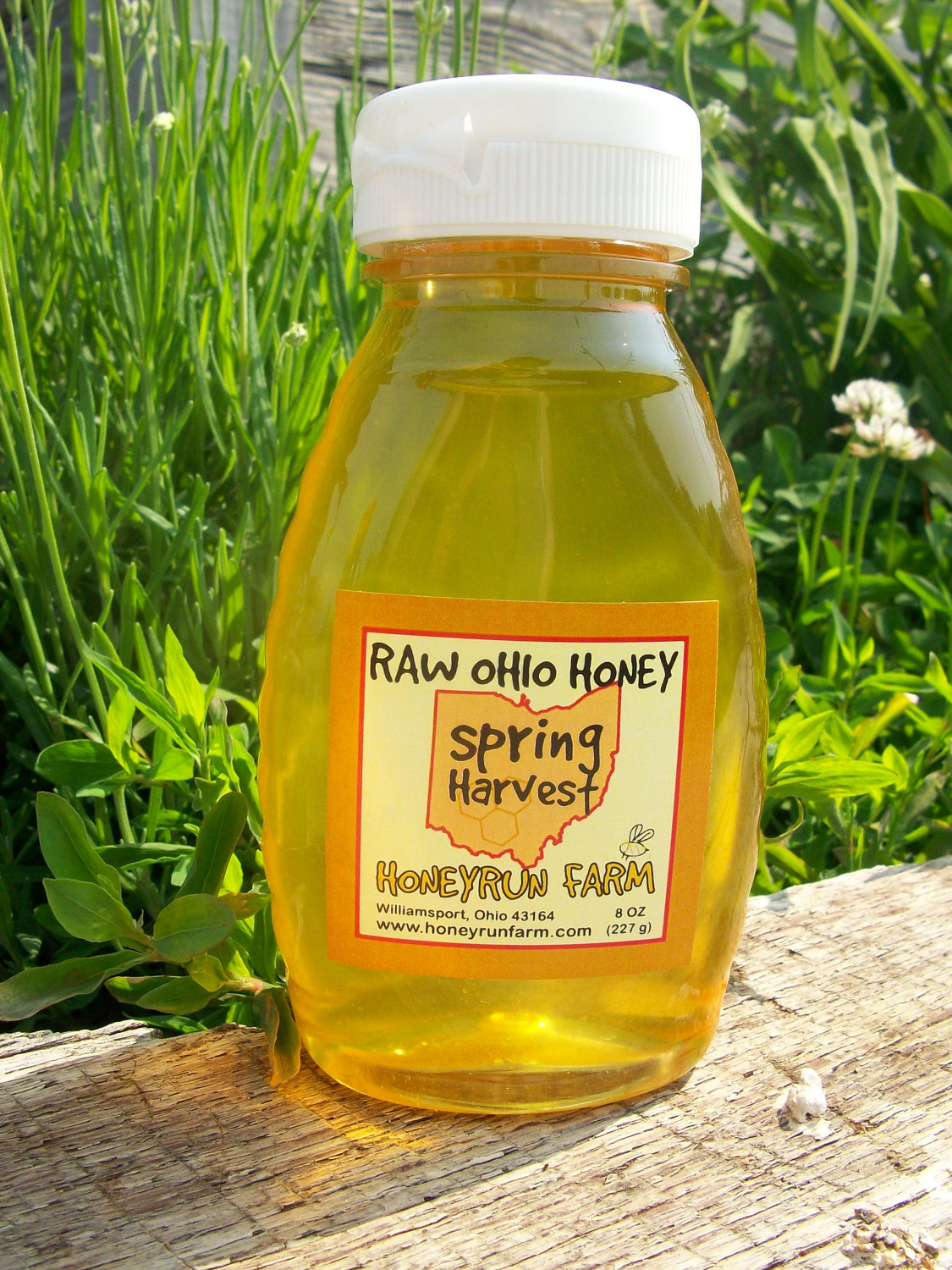 Pure Raw Spring Honey - 32 ounce jar - nectar from Black Locust, Bush Honeysuckle, Russian Olive
Spring honey is our favorite here at Honeyrun Farm! It is so delicate and mild, yet with a distinct flavor that is so delicious. Made primarily from Black Locust trees, it is extremely pale in color. Sometimes referred to as Acacia Honey, this honey is always our first to sell out at the farmer's market. Our hives must be very healthy in early Spring to have enough worker bees ready to gather the nectar from the Black Locust trees. Rainy Ohio Spring weather can also put limits on the amount of nectar the plants will produce. This is why we offer this honey in limited supply. This listing is for a 32 oz squeeze bottle.

This is pure raw honey from our own beehives located in the Deer Creek Valley of Pickaway County, Ohio. Never pasteurized or high-pressure filtered, it retains all the trace vitamins, minerals, enzymes, flavors and aromas of fresh raw honey.

We are a small family farm and are committed to using no chemicals in our beehives. We harvest our honey seasonally – Spring, Summer, and Fall – to bring out the distinct floral flavors and aromas that are representative of Central Ohio wildflowers. All raw honey (honey fresh from the beehive) will granulate (get cloudy and thick) in time. This is natural, and does not mean the honey has "gone bad", as honey does not spoil. Simply heat the container in a hot pot of water to re-liquify. We recommend not heating it over 100 degrees to prevent the loss of flavor, enzymes, and nutritional benefits. Honeyrun Farm is special because you are buying honey directly from the beekeeper… no packers or processors involved here.