Pure Raw Ohio Tulip Poplar Honey -16 ounce jar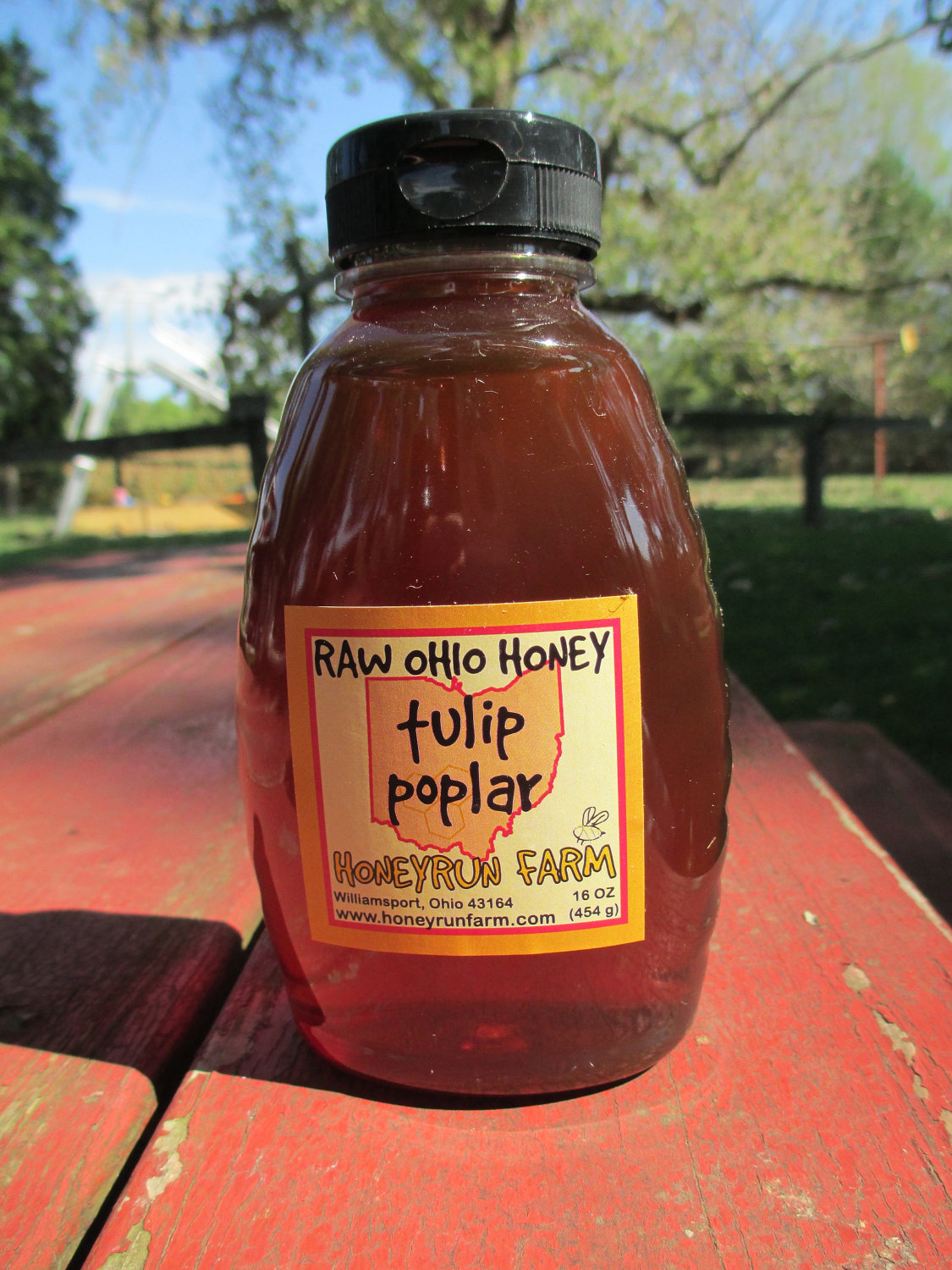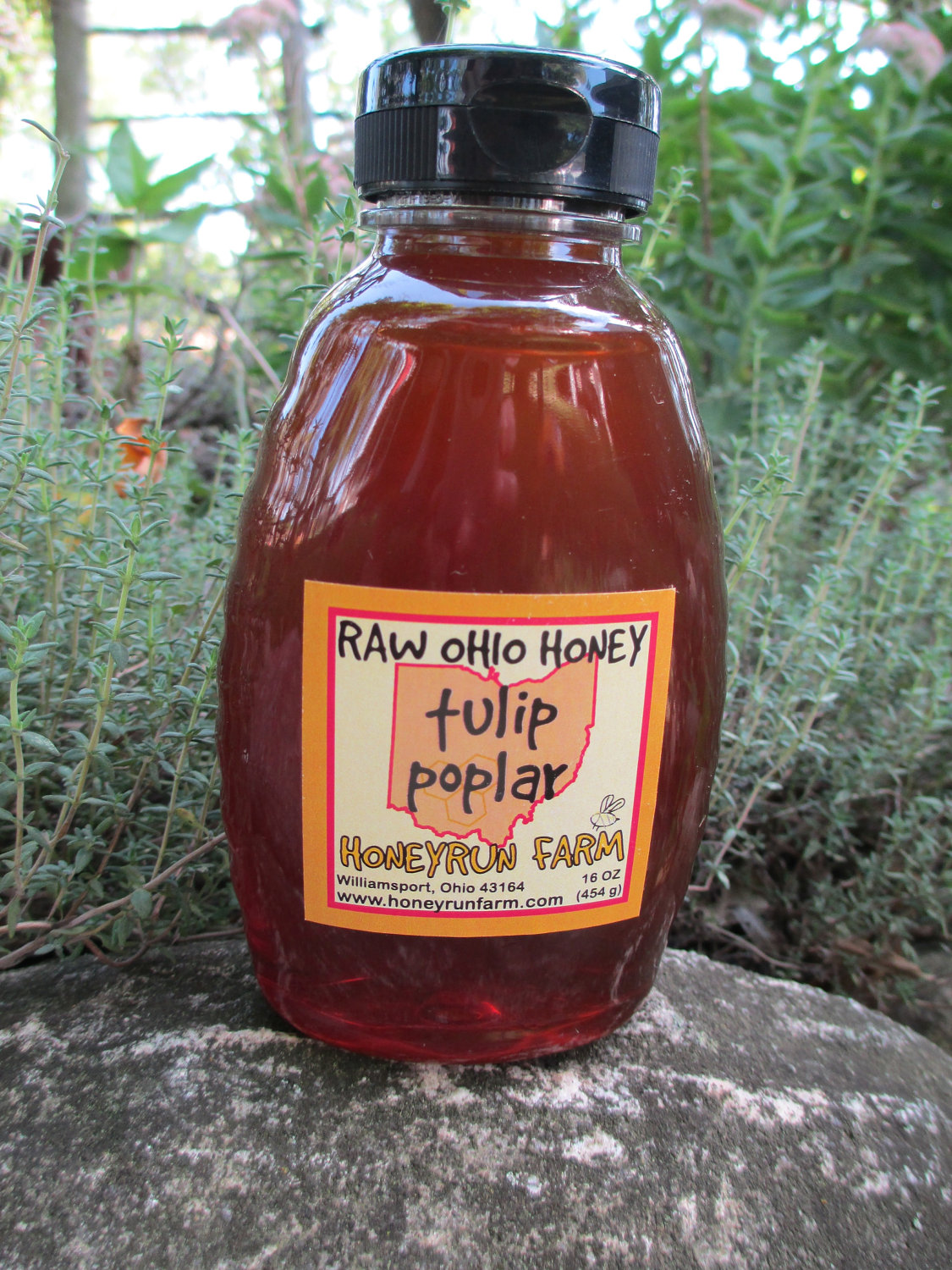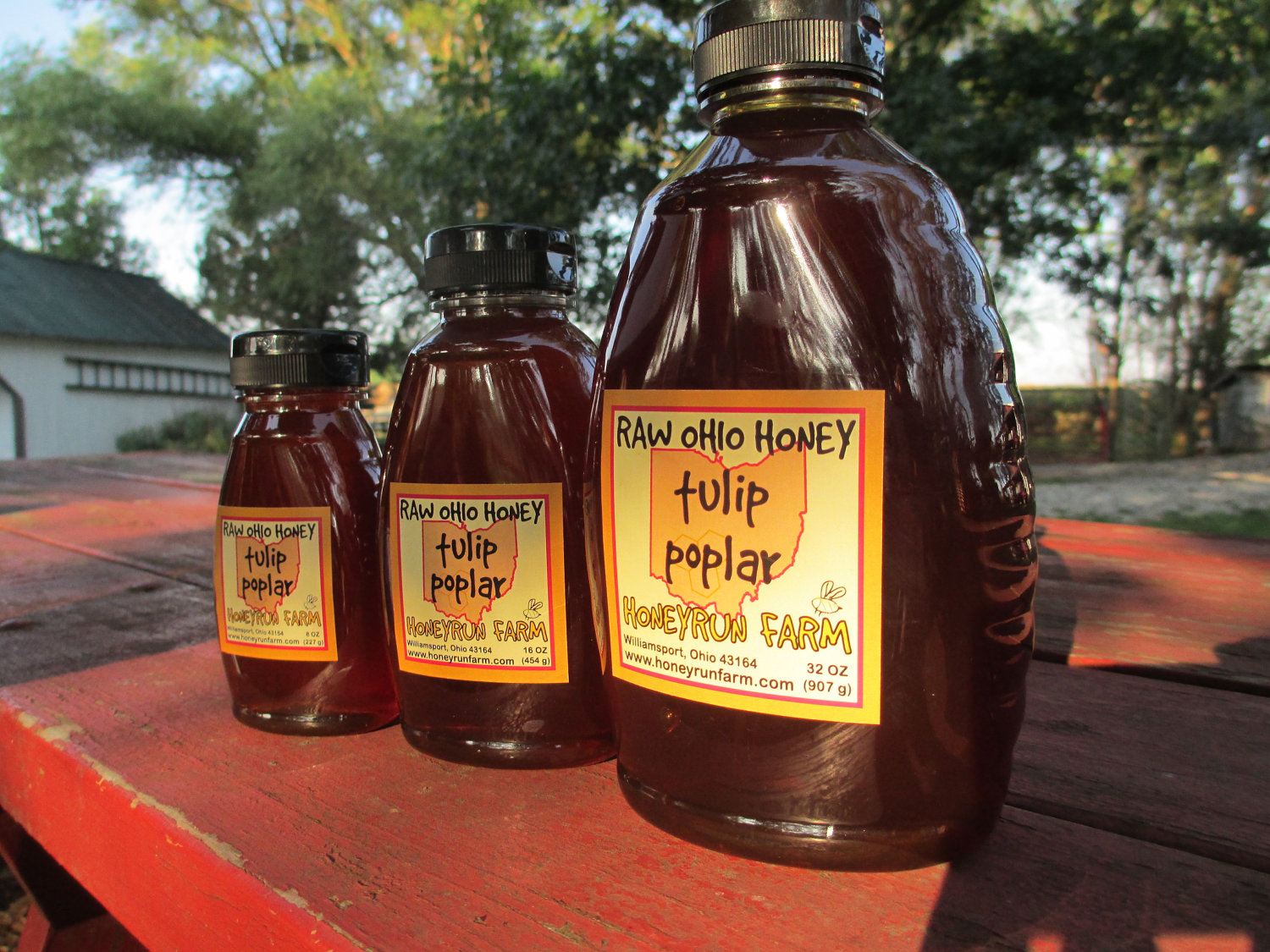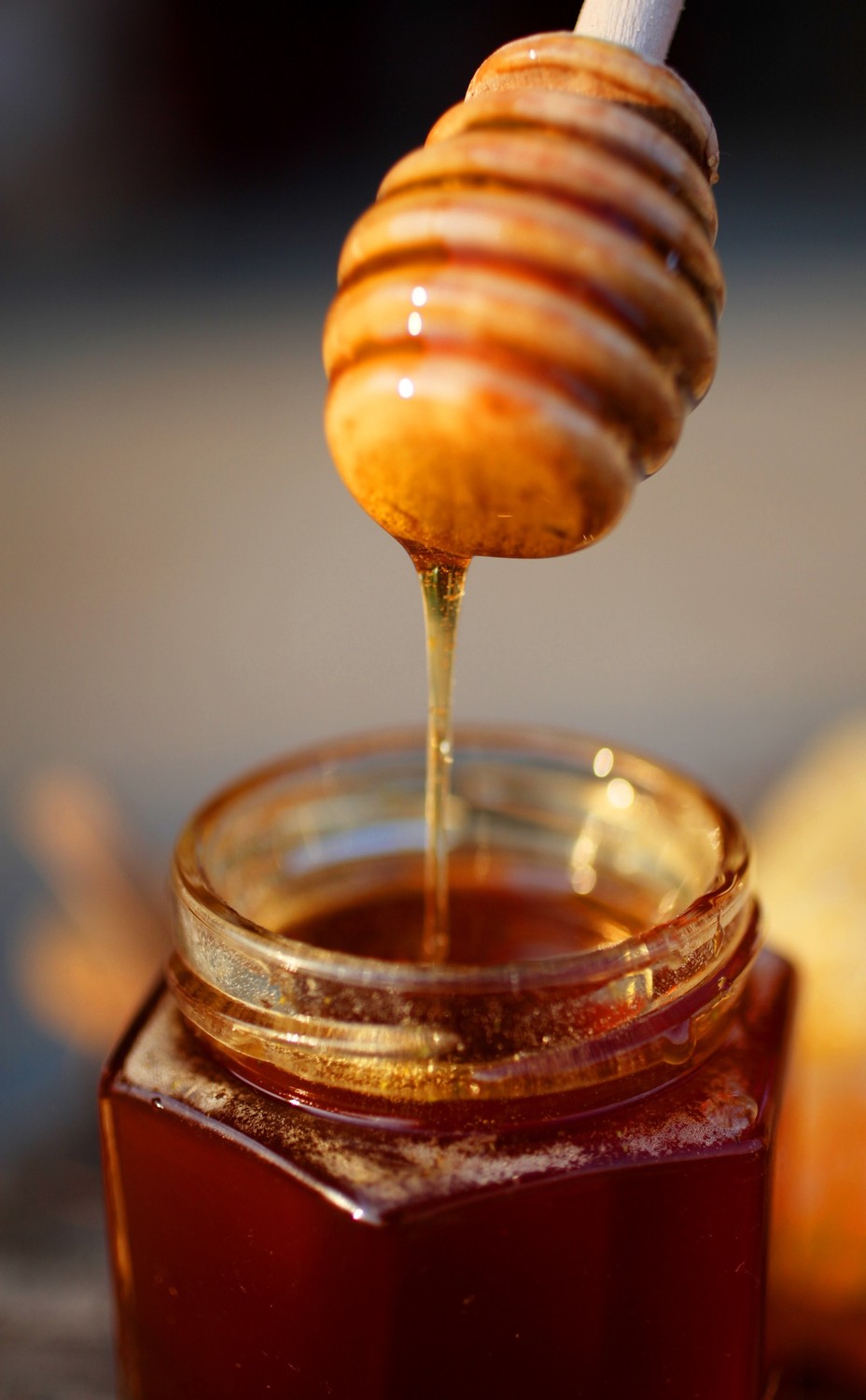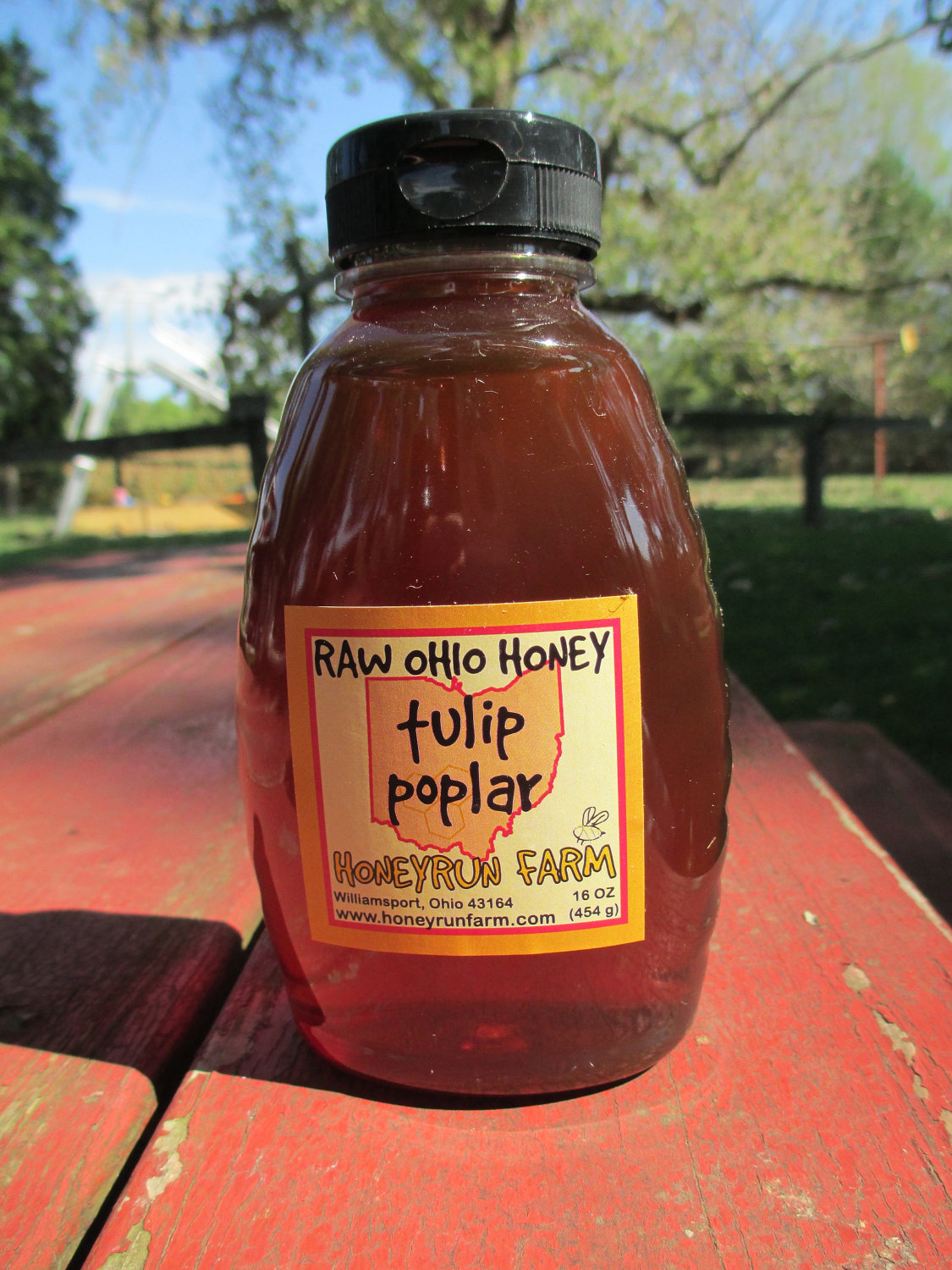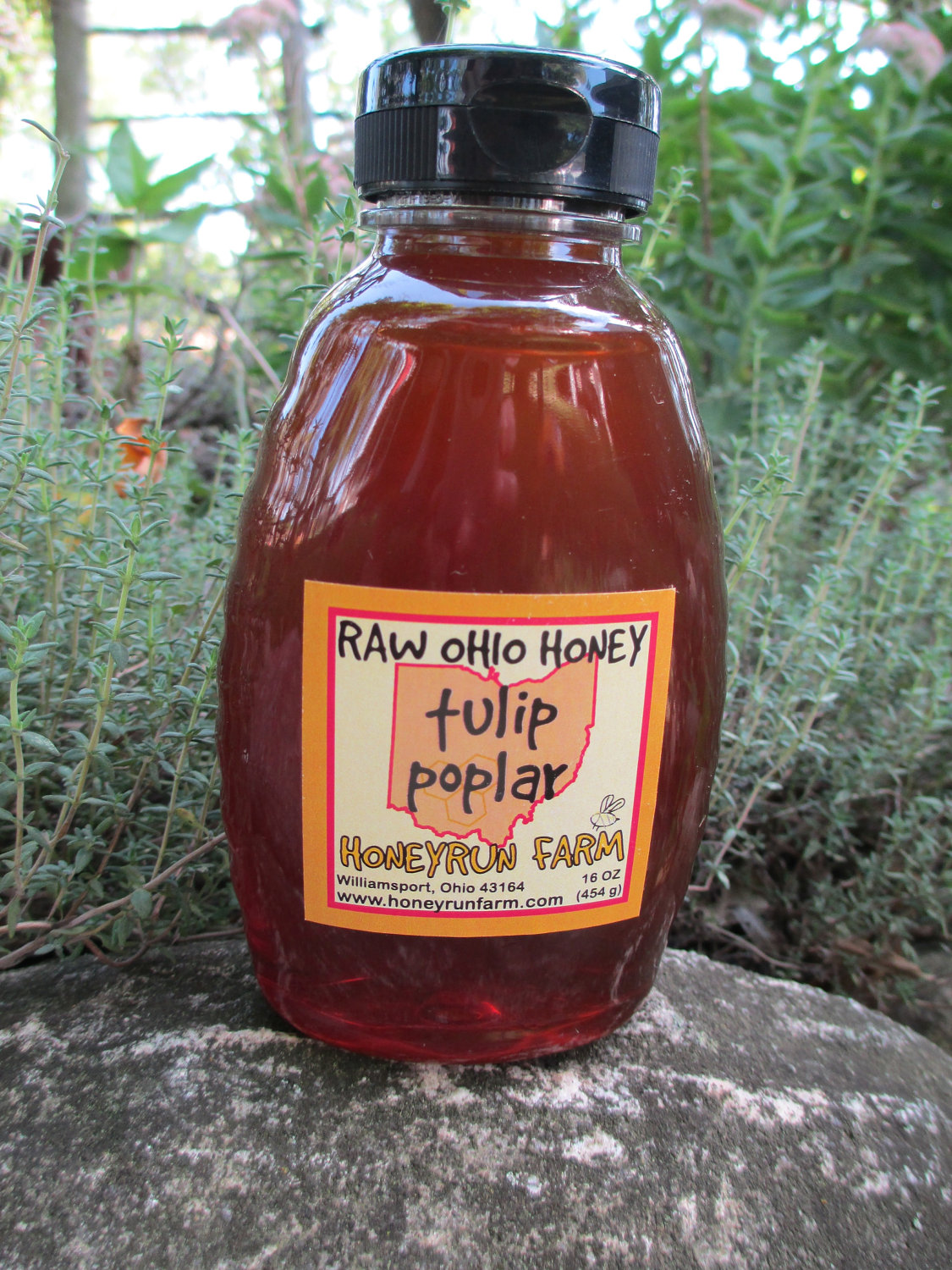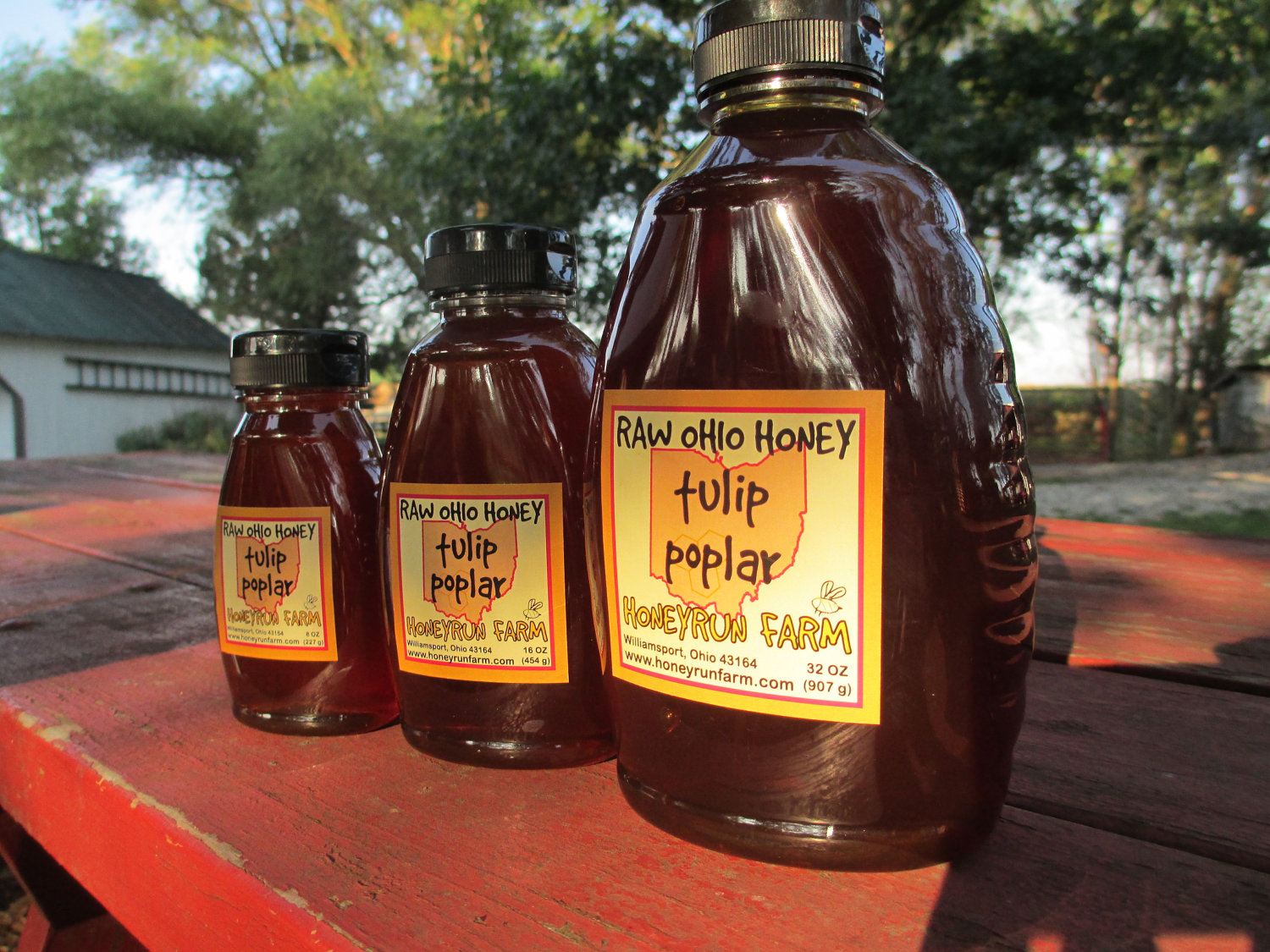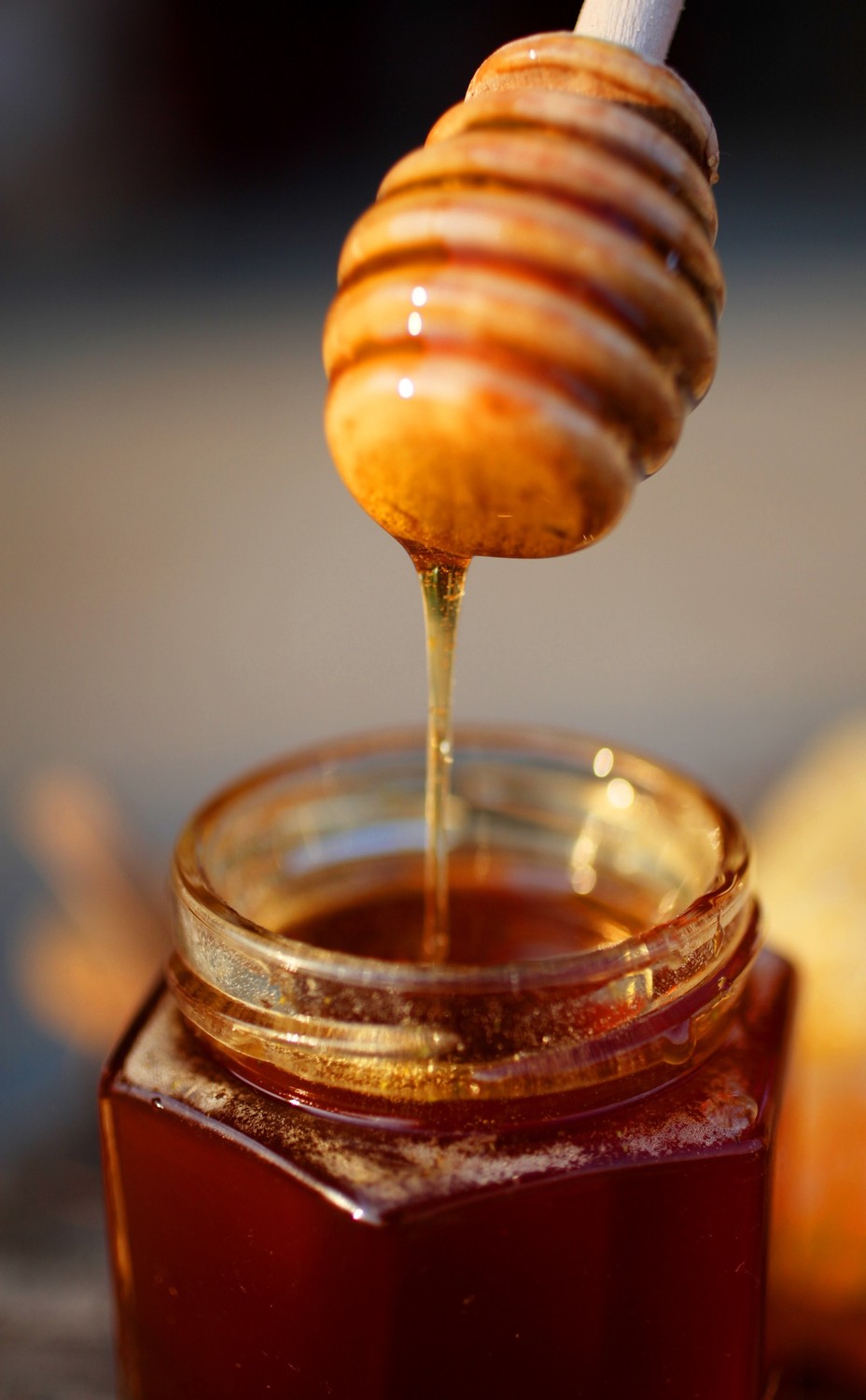 Pure Raw Ohio Tulip Poplar Honey -16 ounce jar
Tulip Poplar honey has a deep, robust, smoky flavor. Great for baking, in tea, on biscuits, and anywhere you want a strong honey flavor. The bees have gathered nectar from the Tulip Poplar trees which bloom in the Hocking Hills region in our apiaries near Laurelville, Ohio. This tree blooms in the Spring, but unlike our traditional Spring Black Locust Honey which is very light, Tulip Poplar trees put out a darker nectar and a stronger honey. Never pasteurized or high-pressure filtered, it retains all the trace vitamins, minerals, enzymes, flavors and aromas of fresh raw honey. Darker honey is even reputed to have more antioxidants. Tulip Poplar honey is extremely flavorful and sweet - great for eating on peanut butter and honey sandwiches, smothered on toast, or even in your coffee.

Honeyrun Farm produces pure, raw honey from Williamsport, Ohio. We are a small family farm and are committed to using no chemicals in our beehives. We harvest our honey seasonally – Spring, Summer, and Fall – to bring out the distinct floral flavors and aromas that are representative of Central Ohio wildflowers.

All raw honey (honey fresh from the beehive) will granulate (get cloudy and thick) in time. This is natural, and does not mean the honey has "gone bad", as honey does not spoil. Simply heat the container in a hot pot of water to re-liquify. We recommend not heating it over 100 degrees to prevent the loss of flavor, enzymes, and nutritional benefits. Honeyrun Farm is special because you are buying honey directly from the beekeeper… no packers or processors involved here. The honey you are purchasing will be in an 16 ounce squeeze bottle.