Lavender Infused Honey - 8 ounce jar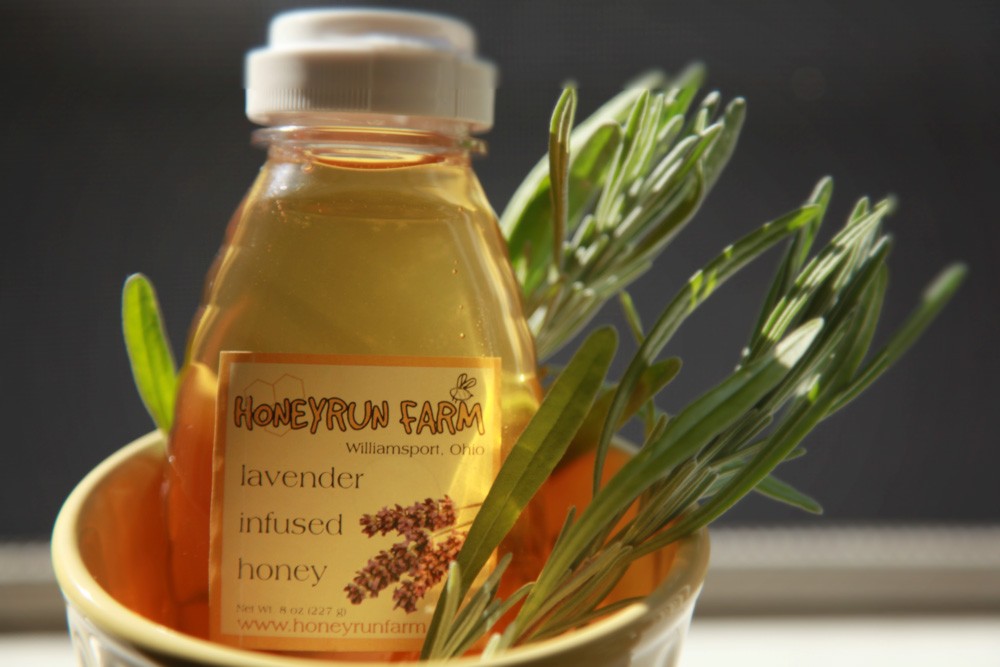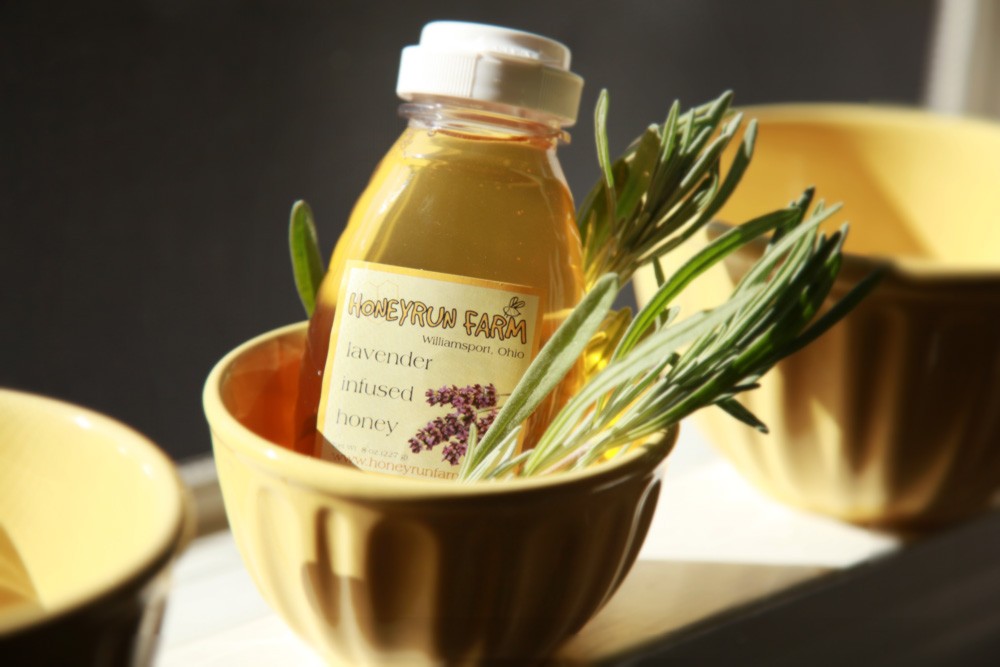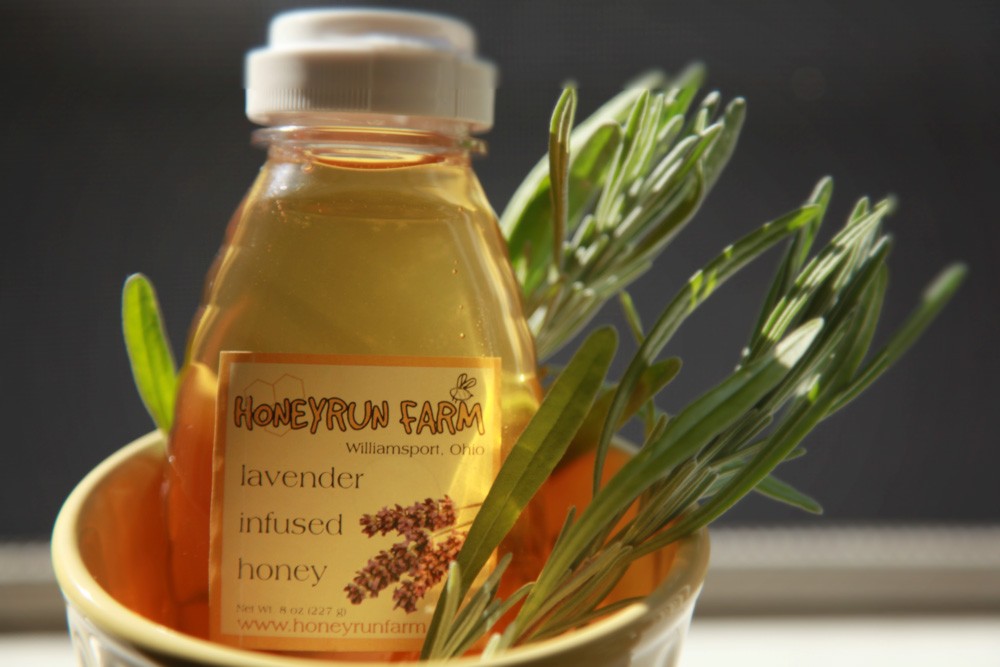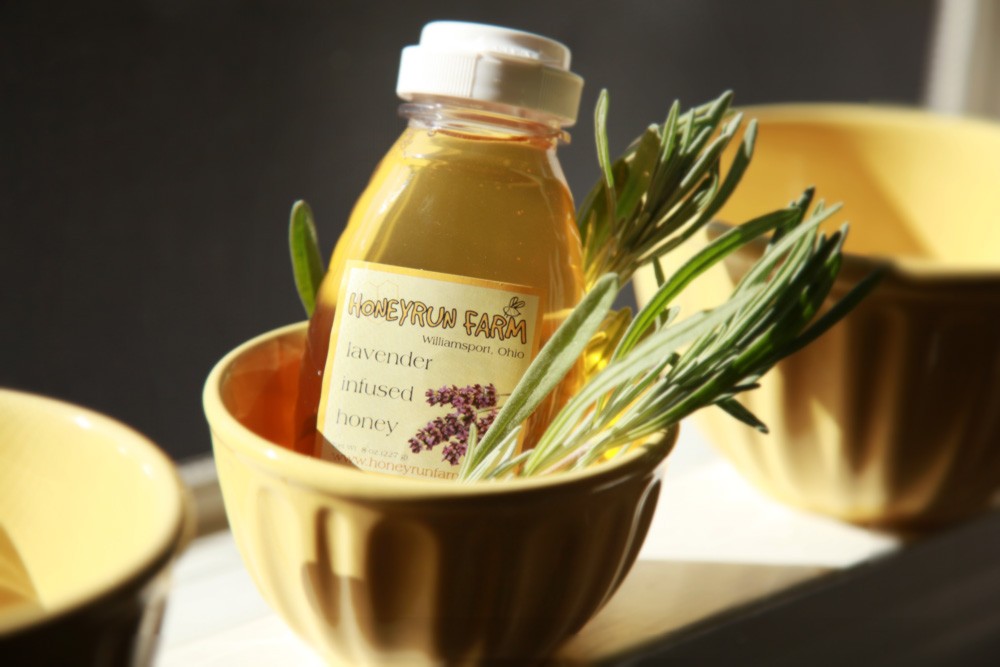 Lavender Infused Honey - 8 ounce jar
Pure raw honey steeped with our own homegrown Lavender buds creates a delicious infusion that is great in tea, on biscuits or toast, or enjoyed by the spoonful. The lavender provides a subtle, delicate herbal flavor that is floral and earthy; not overpowering. Our customers love using it in their herbal tea.

Honeyrun Farm produces pure, raw honey from Williamsport, Ohio. Our honey is never pasteurized or high-pressure filtered, so it retains all the vitamins, minerals, enzymes, and antibacterial properties that raw honey is known for. All raw honey (honey fresh from the beehive) will granulate (get cloudy and thick) in time. This is natural, and does not mean the honey has "gone bad", as honey does not spoil. Simply heat the container in a hot pot of water to re-liquify. We recommend not heating it over 100 degrees to prevent the loss of flavor, enzymes, and nutritional benefits. This listing is for an 8 ounce plastic jar.

We are a small family farm and are committed to using no chemicals in our beehives. We harvest our honey seasonally – Spring, Summer, and Fall – to bring out the distinct floral flavors and aromas that are representative of Central Ohio wildflowers. Honeyrun Farm is special because you are buying honey directly from the beekeeper… no packers or processors involved here.

If you need a greater quantity than what is listed here, just send us a message and we will create a custom listing or add more available to our Etsy shop.

Here is what our Etsy customers have said about our Lavender Infused Honey:
"This is absolutely delicious! Very flavorful of lavender kissed honey. My whole family loves this!"

"I'm writing to tell you that I purchased a jar of your Lavender Infused Honey as a Christmas gift for my 88 year old Mother. SHE LOVES IT!!! She is a connoisseur of honey and she said it's the best she has ever ever had."