Honey, Soap, and Candle Favors
Set of 20 Beeswax Candles- Hive shaped with bees, larger votive size, 3" tall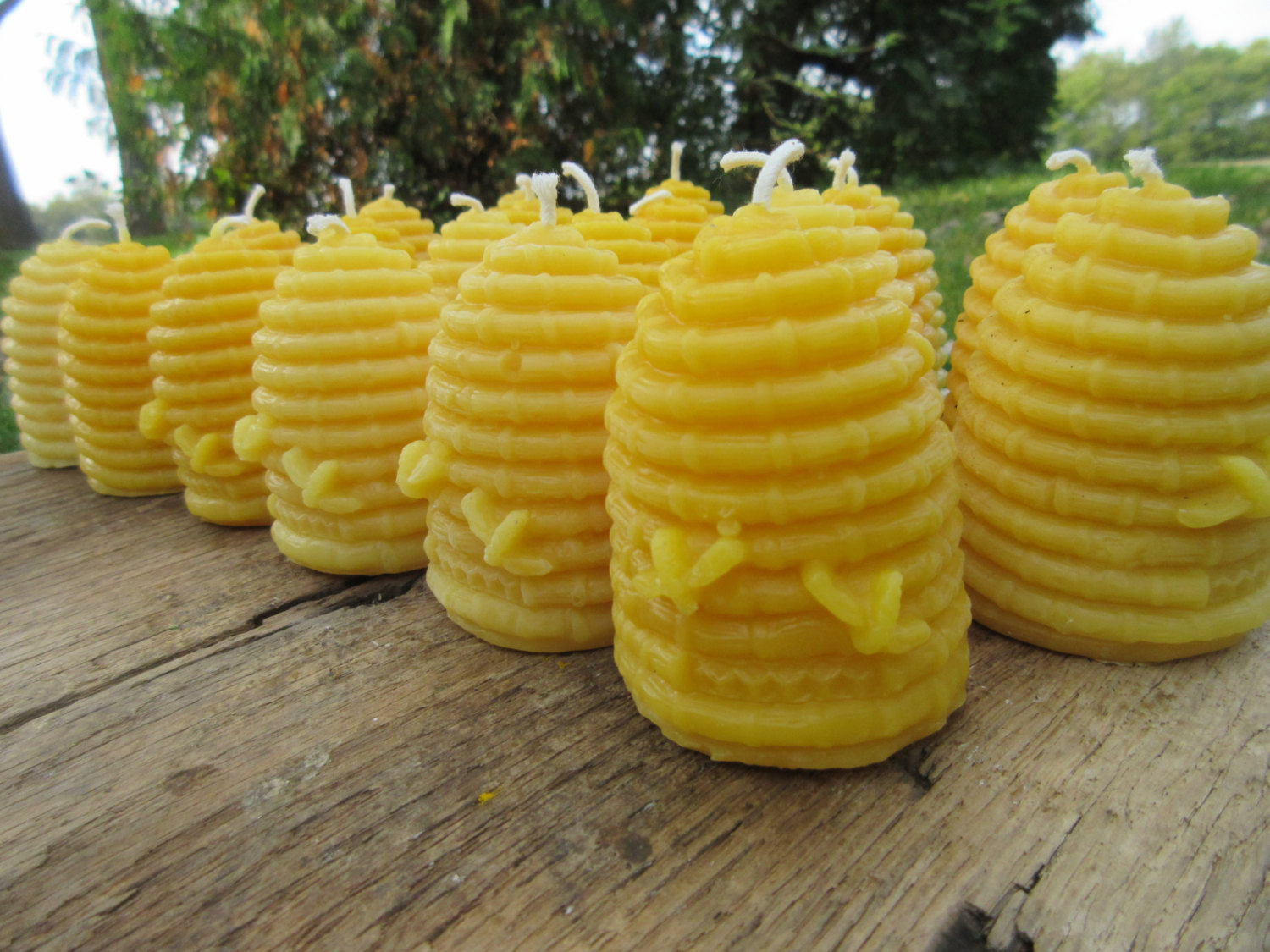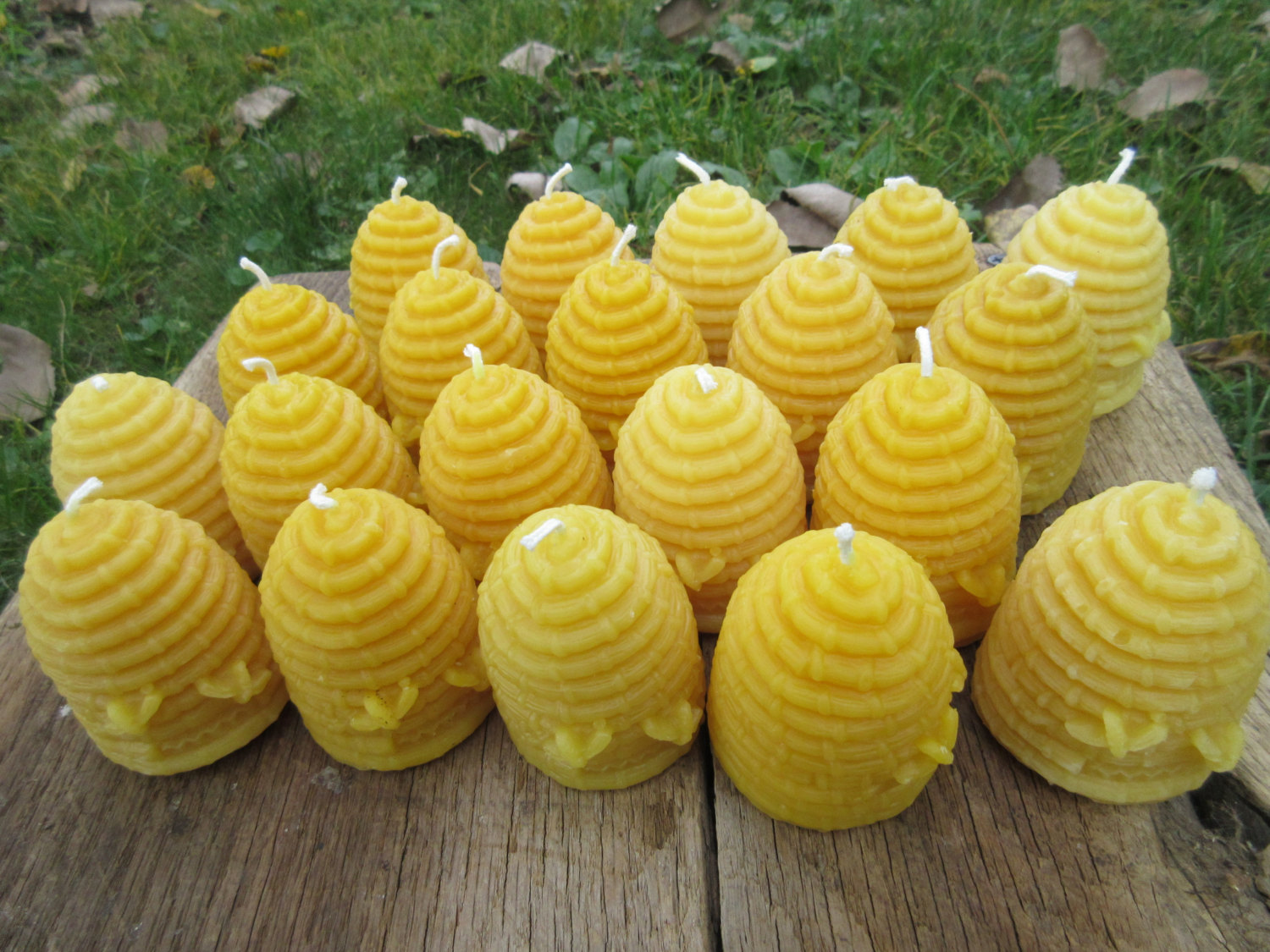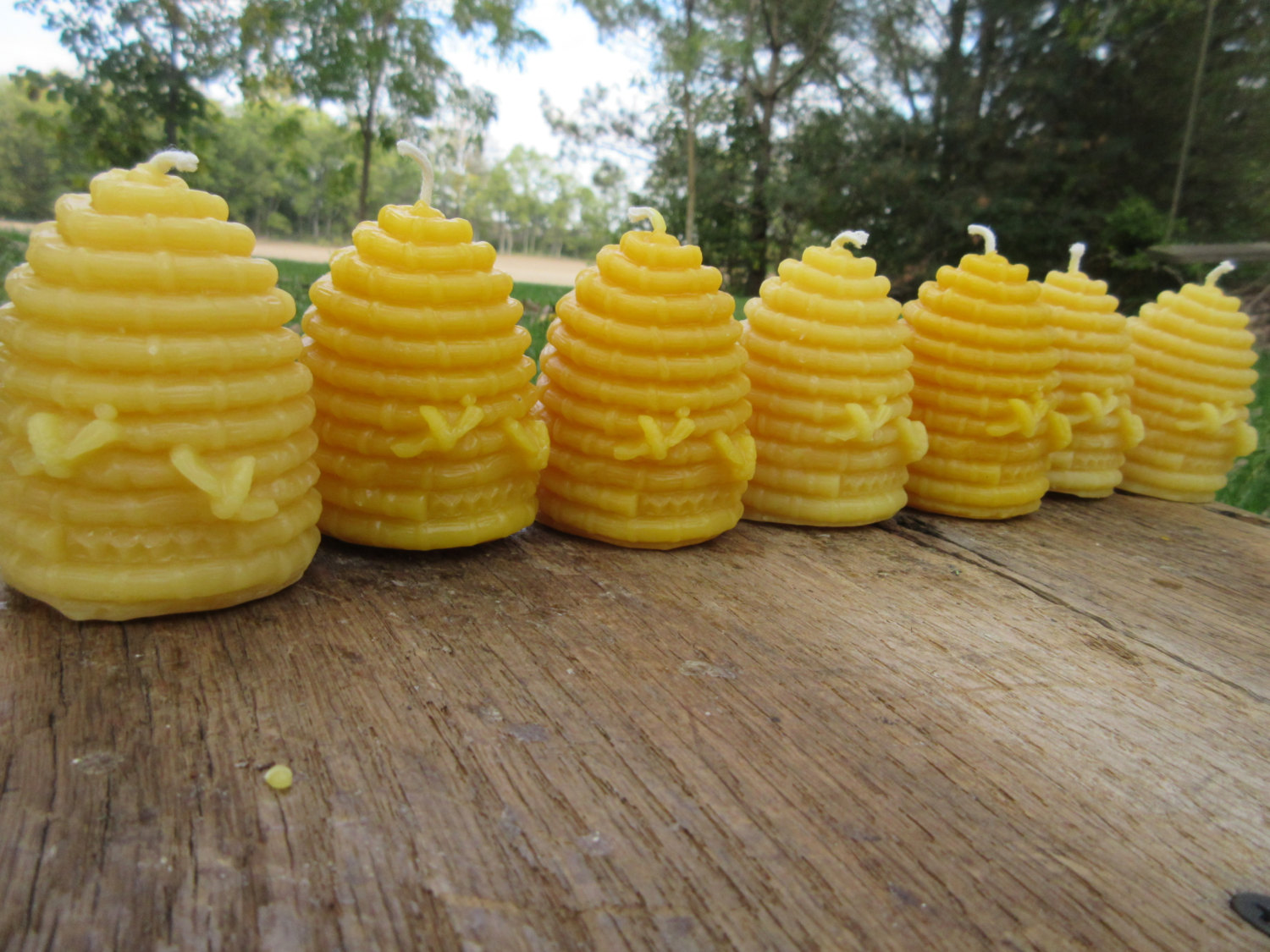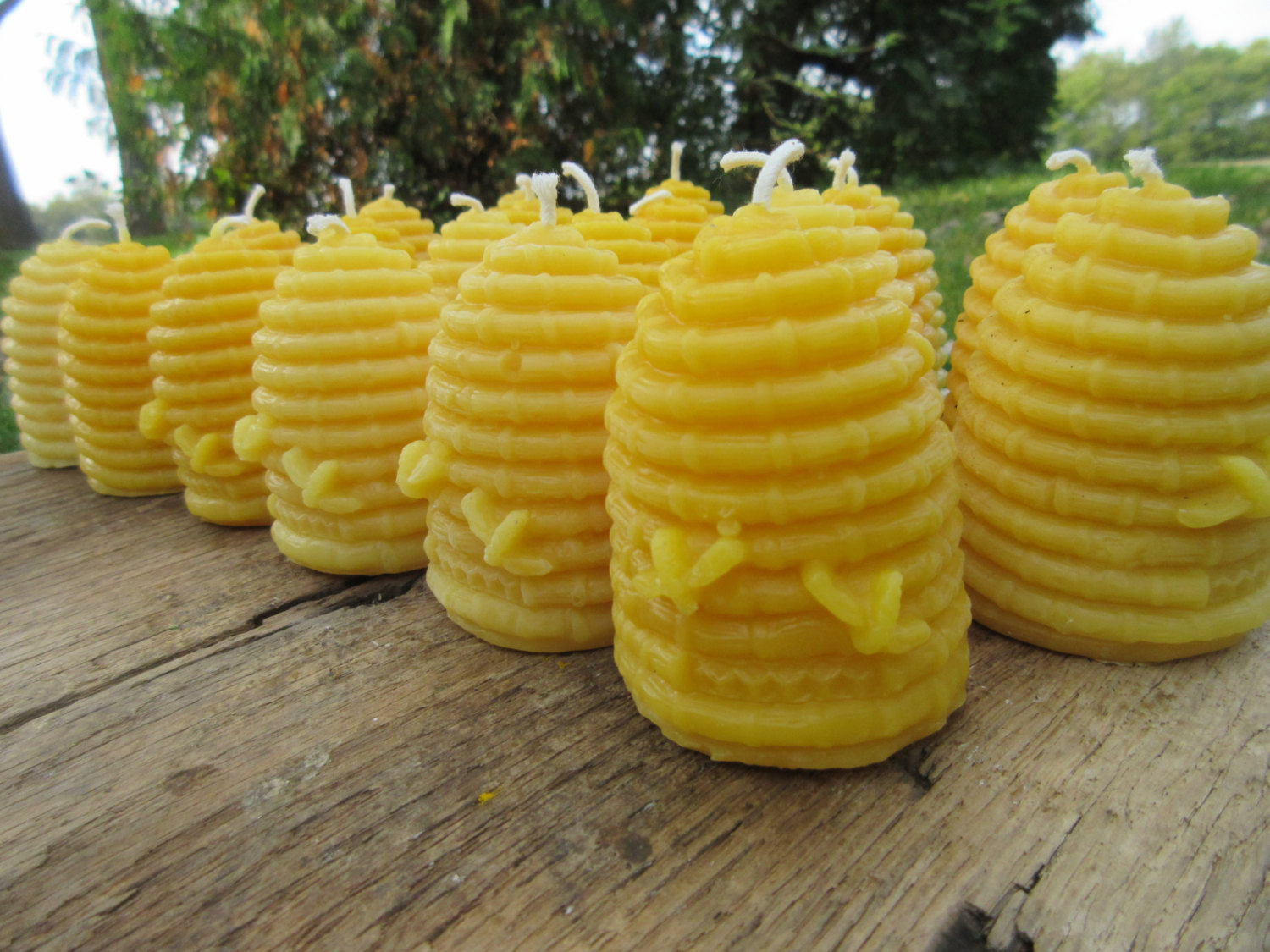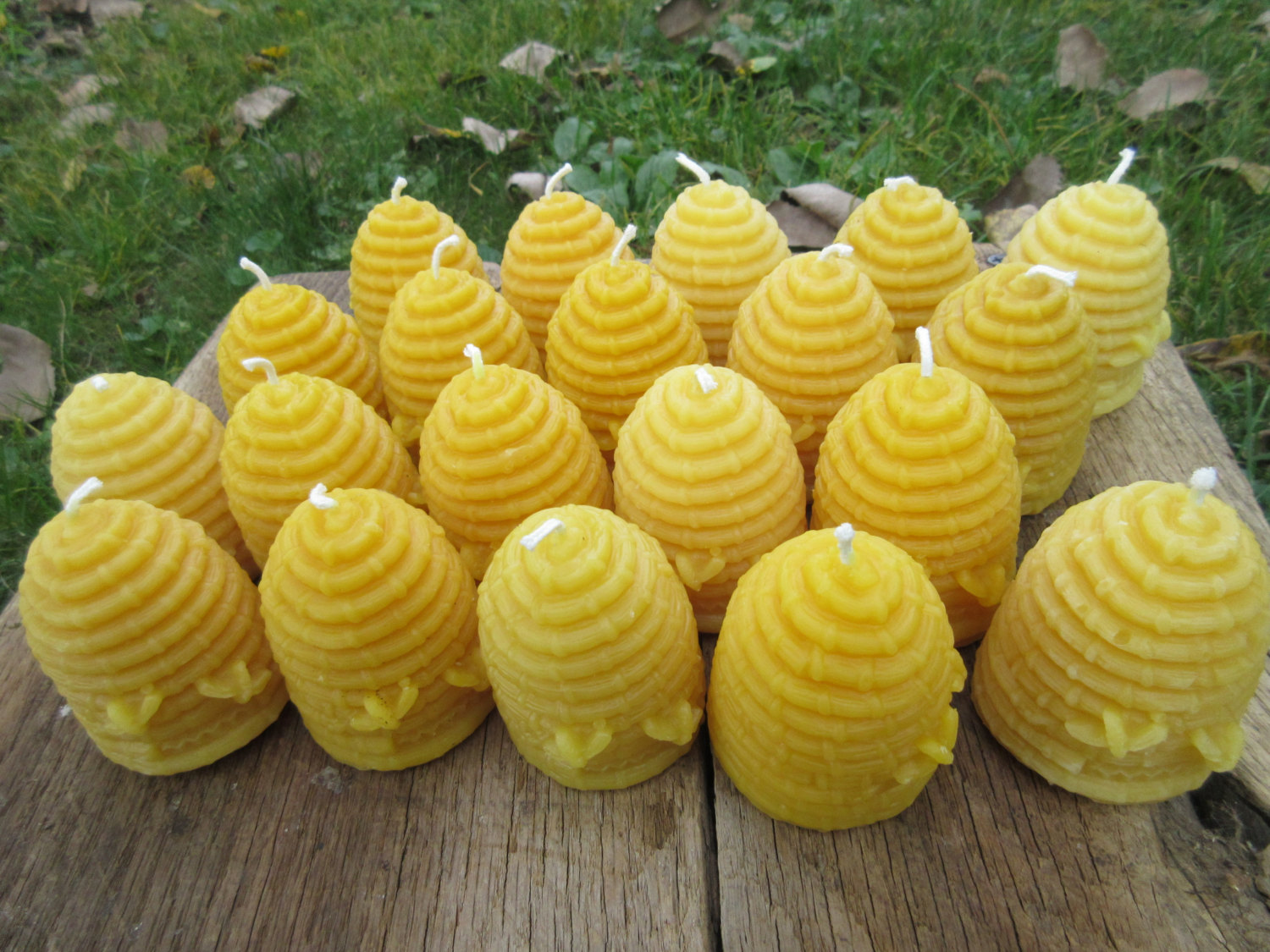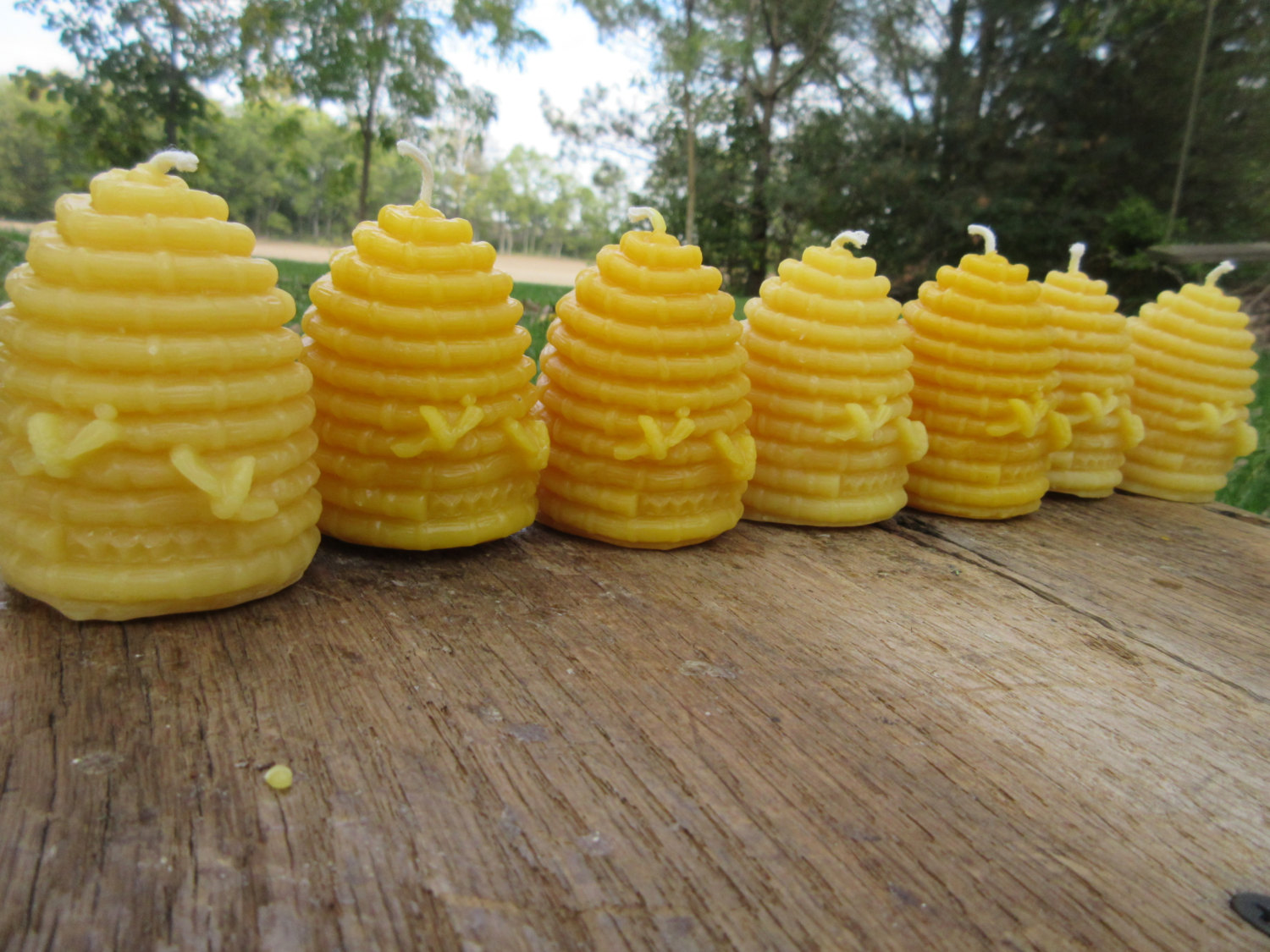 sold out
Set of 20 Beeswax Candles- Hive shaped with bees, larger votive size, 3" tall
A set of 4 rustic hive shaped votive candles made with pure beeswax, cleaned and filtered, from our own beehives. When we harvest the honey the beeswax cappings are removed and later melted down and poured into candle molds. These candles weighs 3.65 ounces and are 3" tall, and 2" wide at the base. Burn time for this candle is approximately 11-12 hours.

These make great favors for birthday parties, wedding showers, and baby showers. Customers have also purchased them for co-worker gifts, teacher gifts, hostess gifts, etc.

Beeswax has an aroma that is wholly natural and burns longer, cleaner, and brighter than other types of candles. This beeswax features only the clean, natural, sweet aroma of pure beeswax and honey as it is harvested from our beehives.