Honey, Soap, and Candle Favors
Sample Size Soap- 100 small bars of soap great for party favors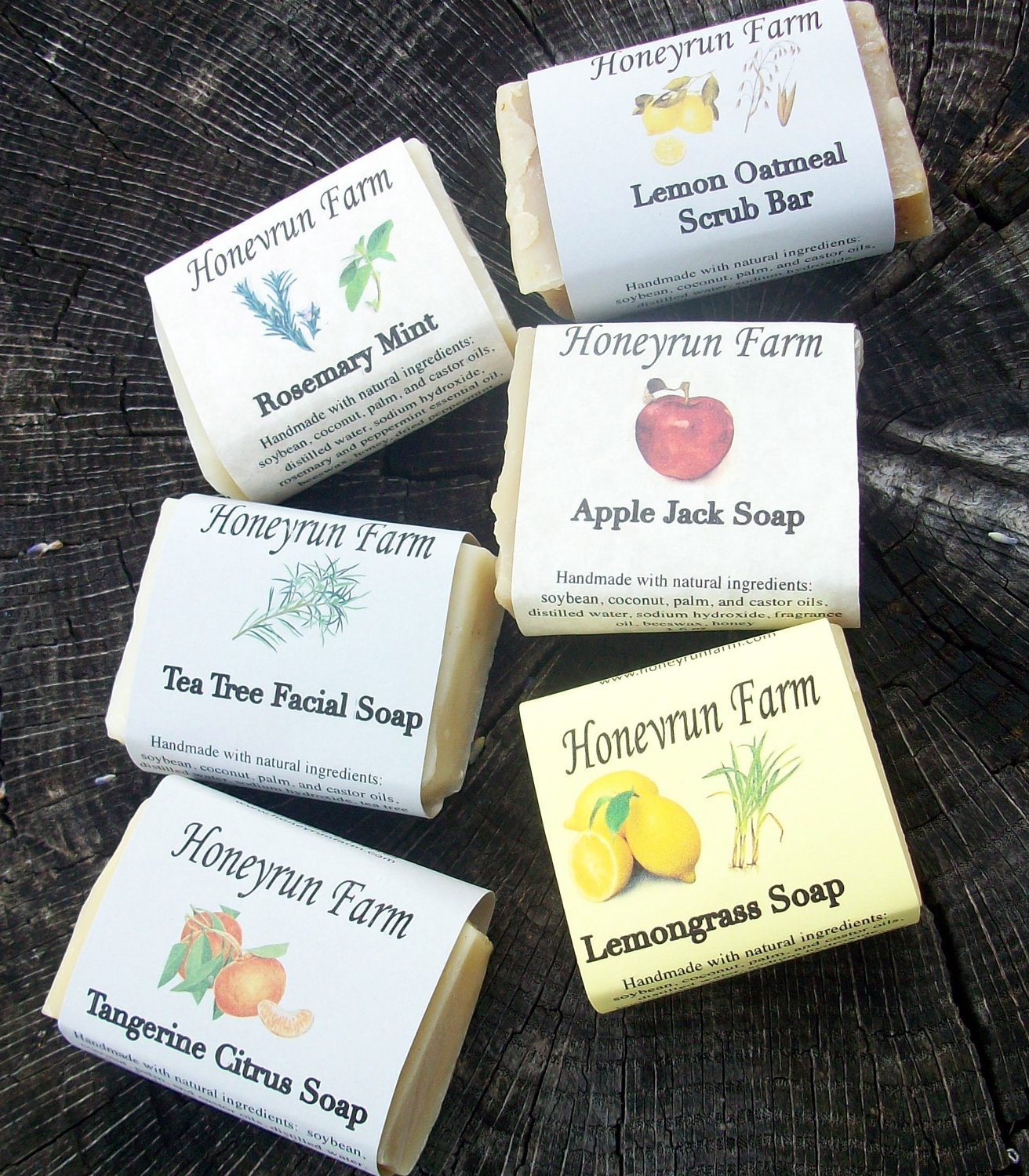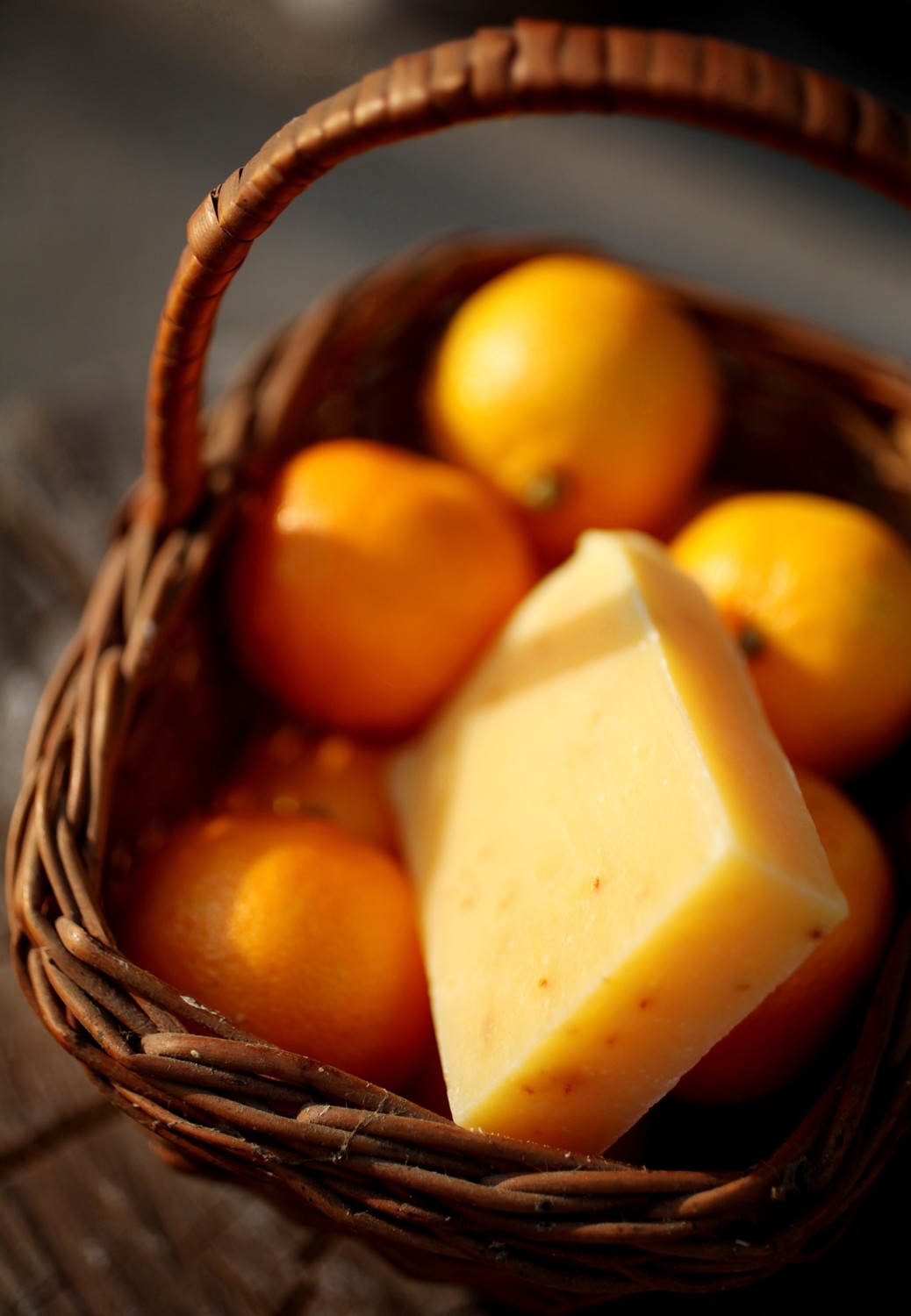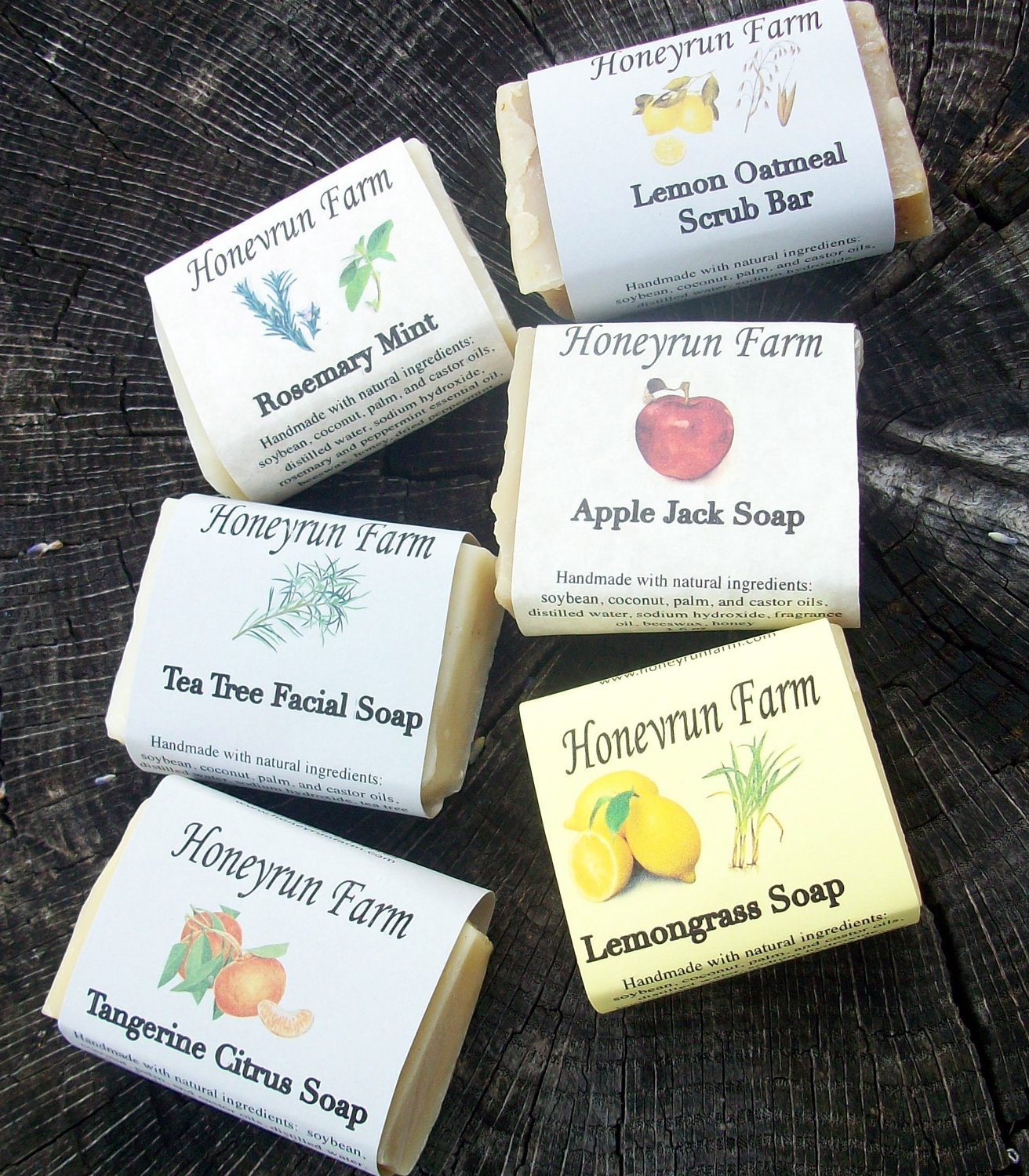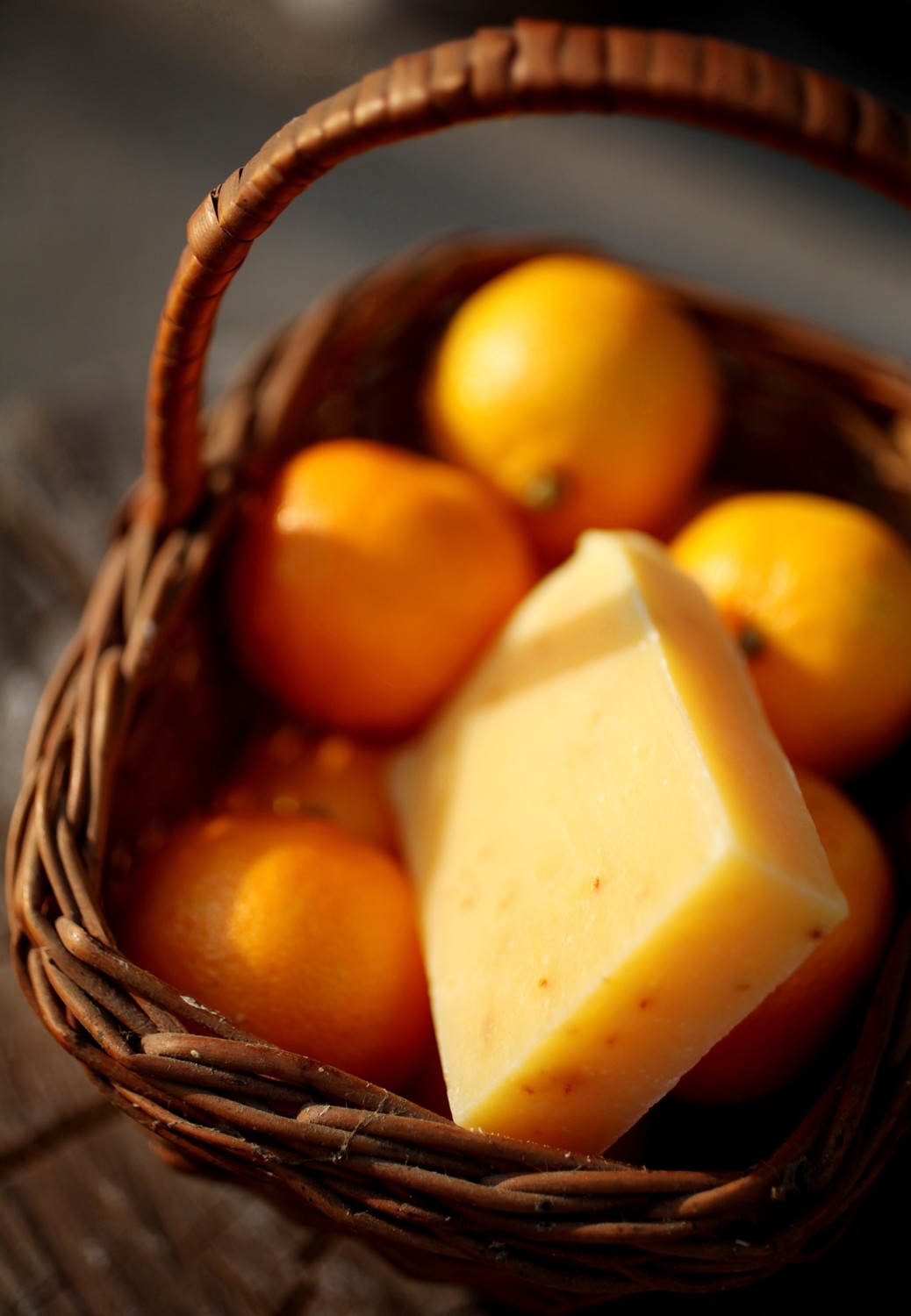 Sample Size Soap- 100 small bars of soap great for party favors
Looking for the perfect party favor for an event? Everyone loves a practical, useful, and yet meaningfully handcrafted gift like soap. We will randomly select 100 miniature bar soaps, so you will receive an assortment. They make great travel soaps, guest room soaps, and gifts for friends and family. They also make great party favors for weddings, baby or bridal showers, or thank-you gifts for hostesses.

These bars are approximately 1.6 oz (some are larger, but they are guaranteed to be at least 1.6 oz). The bars are about 2.25" wide x 1.75" tall x .75" thick. Some are a little misshapen, as they are cut from the end of the batch. But they still have the same great properties of our traditional soap bars.

We will select a random assortment of the scents listed below. If there are any scents you object to, you may write in the "notes to seller" line, "Please No Patchouli," or something of that sort and we will do our best to honor it.

Lavender
Mechanic's Body Repair Soap
Gardener's Soap
Calendula Baby Soap (unscented, for sensitive skin)
Rosemary Mint
Refreshing Mint
Honey, Oat and Wheat Bran (unscented aside from real oats and wheat)
Green Tea
Apple Jack
Honey Harvest
Goat's Milk and Honey (unscented, great for sensitive skin)
Lavender Mint
Patchouli
Lavender Patchouli
Peppermint Tea Tree Wake Up Bar
Lemongrass
Lemon Oatmeal Scrub Bar
Lavender Mint
Chocolate
Cinnamon Spice
Cedar Forest
Woodland Fir
Activated Charcoal (with Rosemary and Eucalyptus essential Oil)
Rose Clay (with Lavender and Orange Essential Oil)
Five Clay
Tangerine Citrus
Eucalyptus Mint
Beer and Oats
Castile (100% Olive Oil base, great for sensitive skin)
Lemon Eucalyptus
Bergamot Grapefruit
Orange Blossom Honey Soap
Vanilla
Pumpkin Spice
Tea Tree Facial Soap
Oakmoss and Clay Shaving Soap
Sea Spray
Lilac Blossom


Our soap is made using the old-fashioned cold process method; mixing a blend of vegetable oils with spring water and lye, and finishing it off by adding our own beeswax and honey from our beehives here at Honeyrun Farm. Honey is a natural humectant and draws moisture to your skin. The bars cure for 4 weeks to allow for a long-lasting, naturally antibacterial bar of soap.