Honey, Soap, and Candle Favors
30 Honey Favors - Pure Raw Summer Honey - 2 oz labeled glass honey jars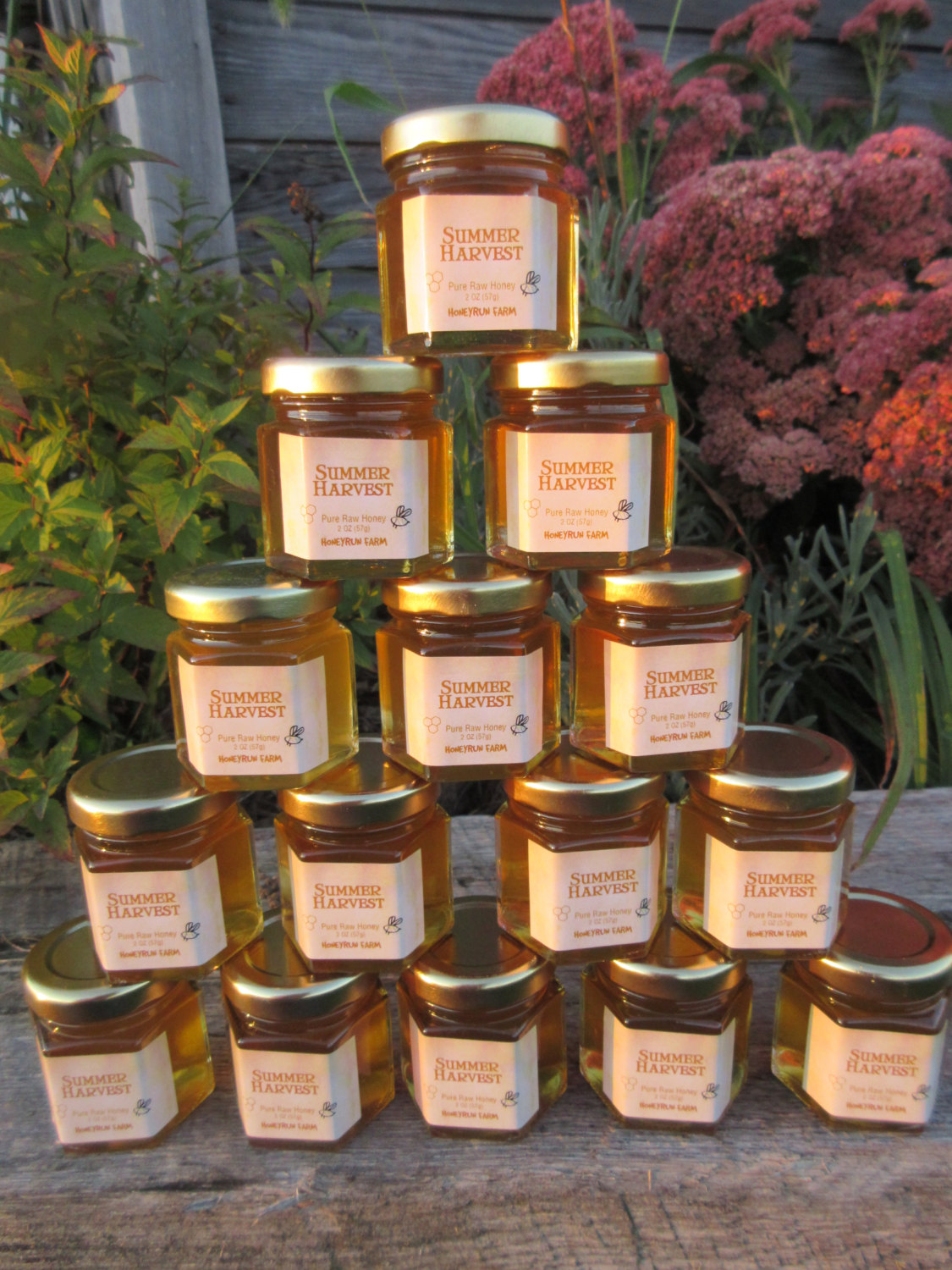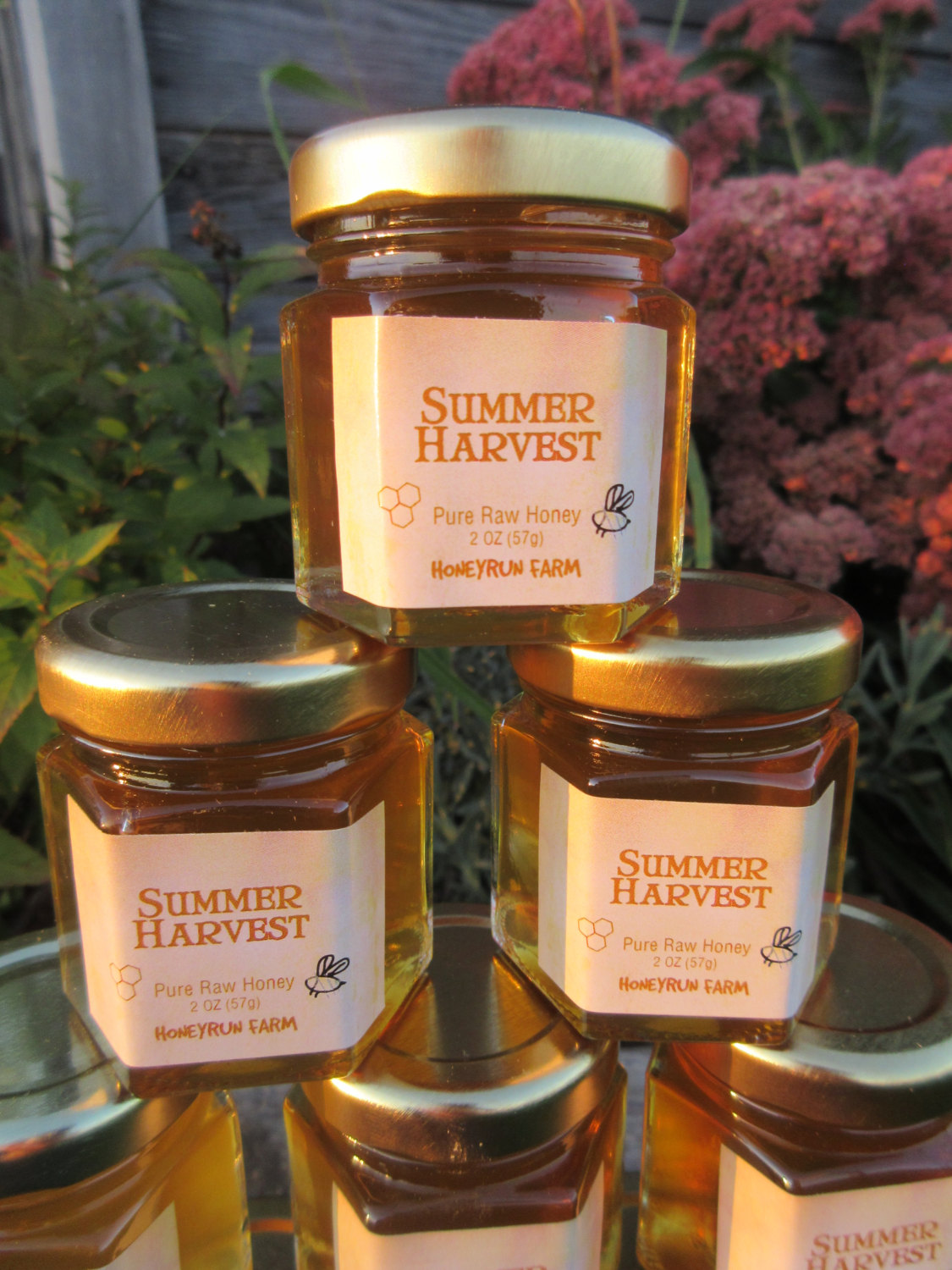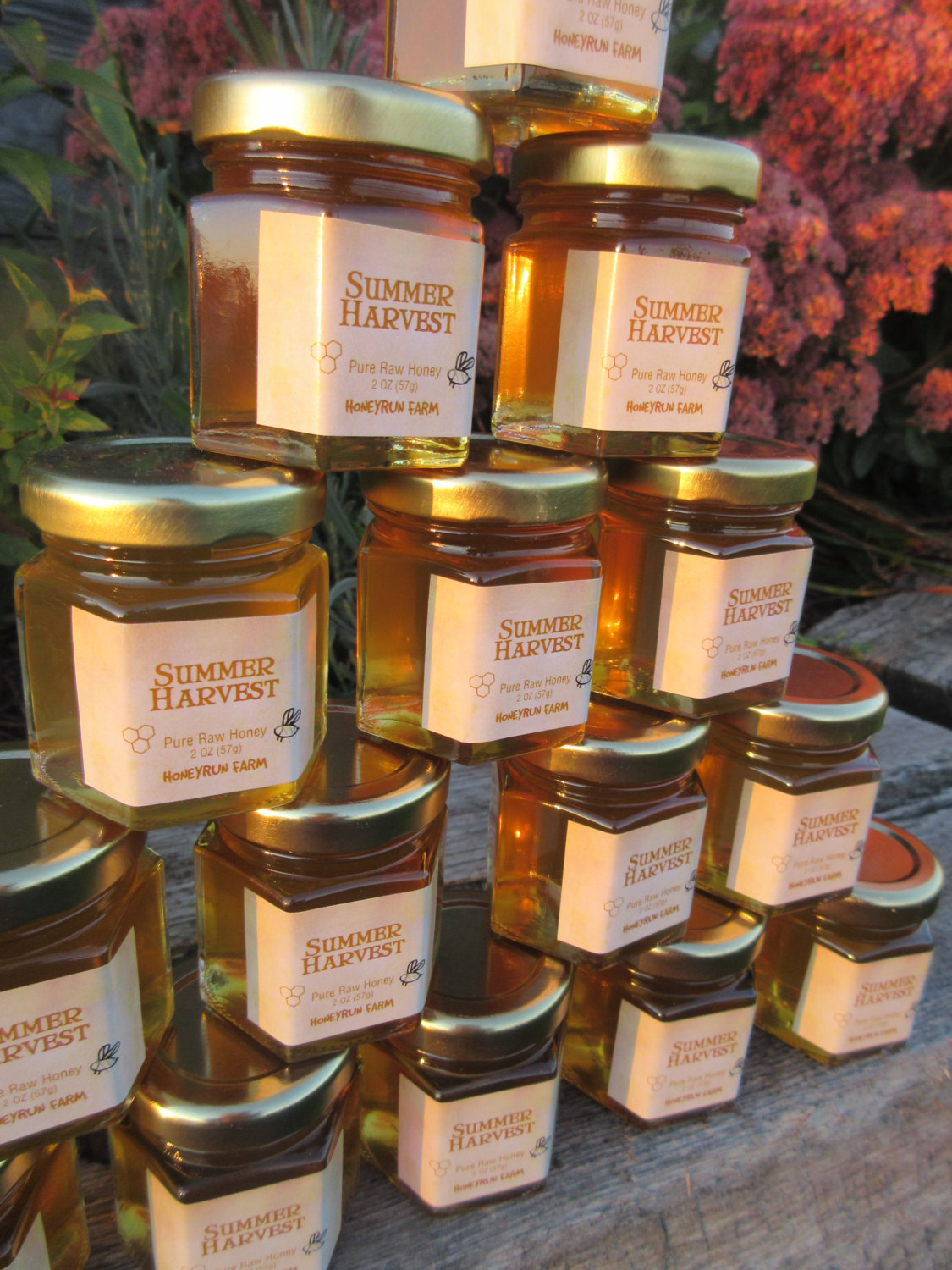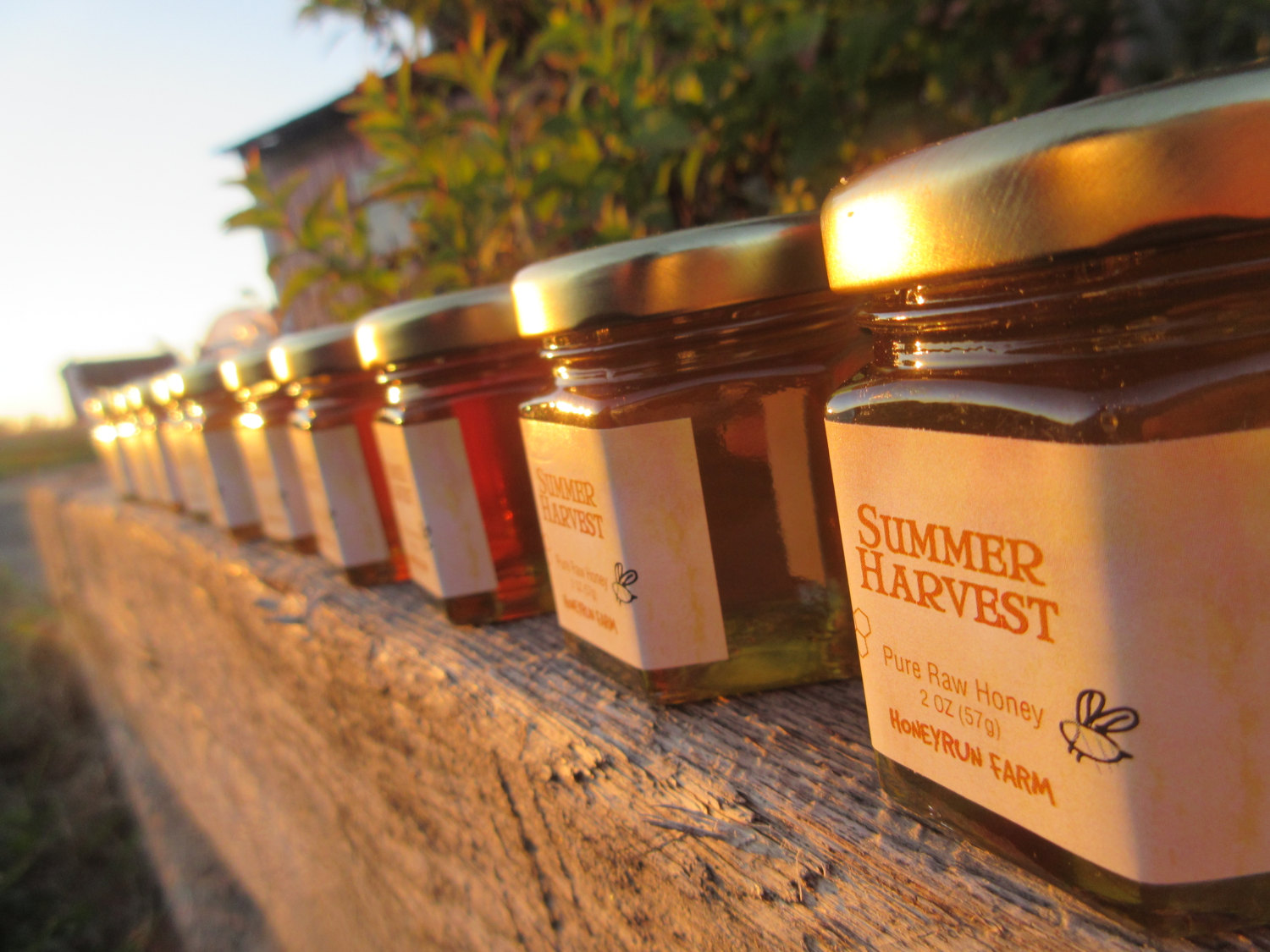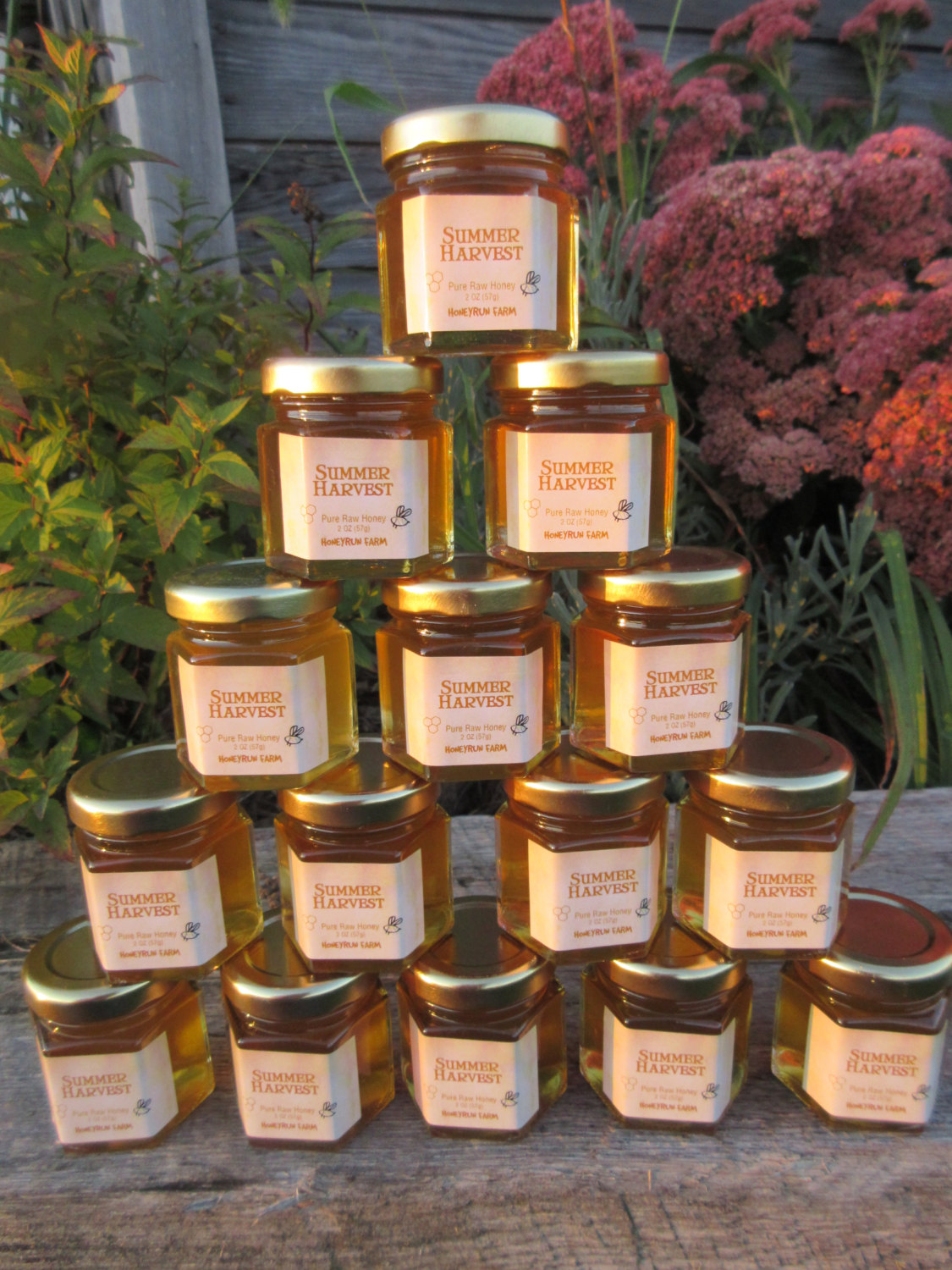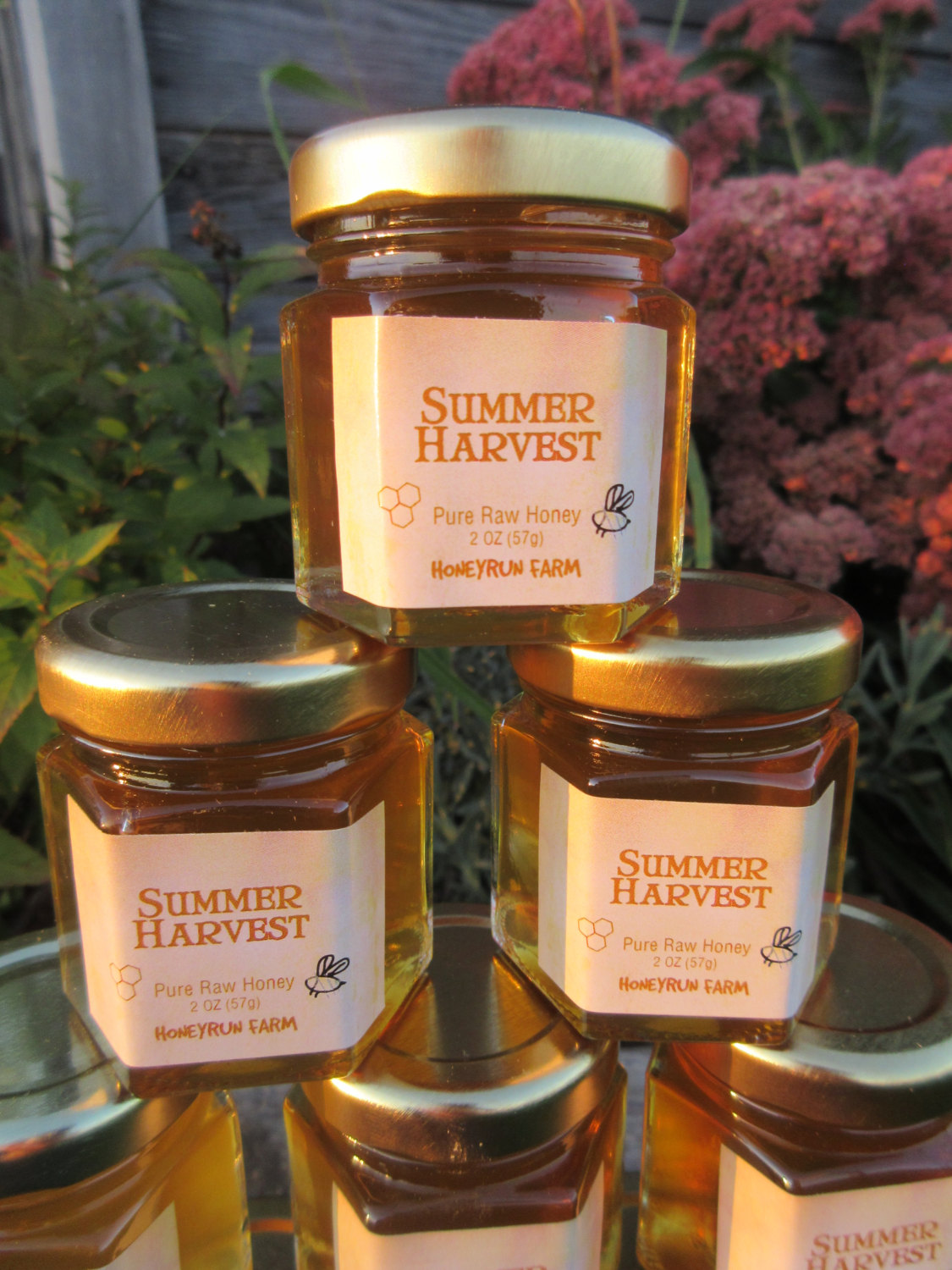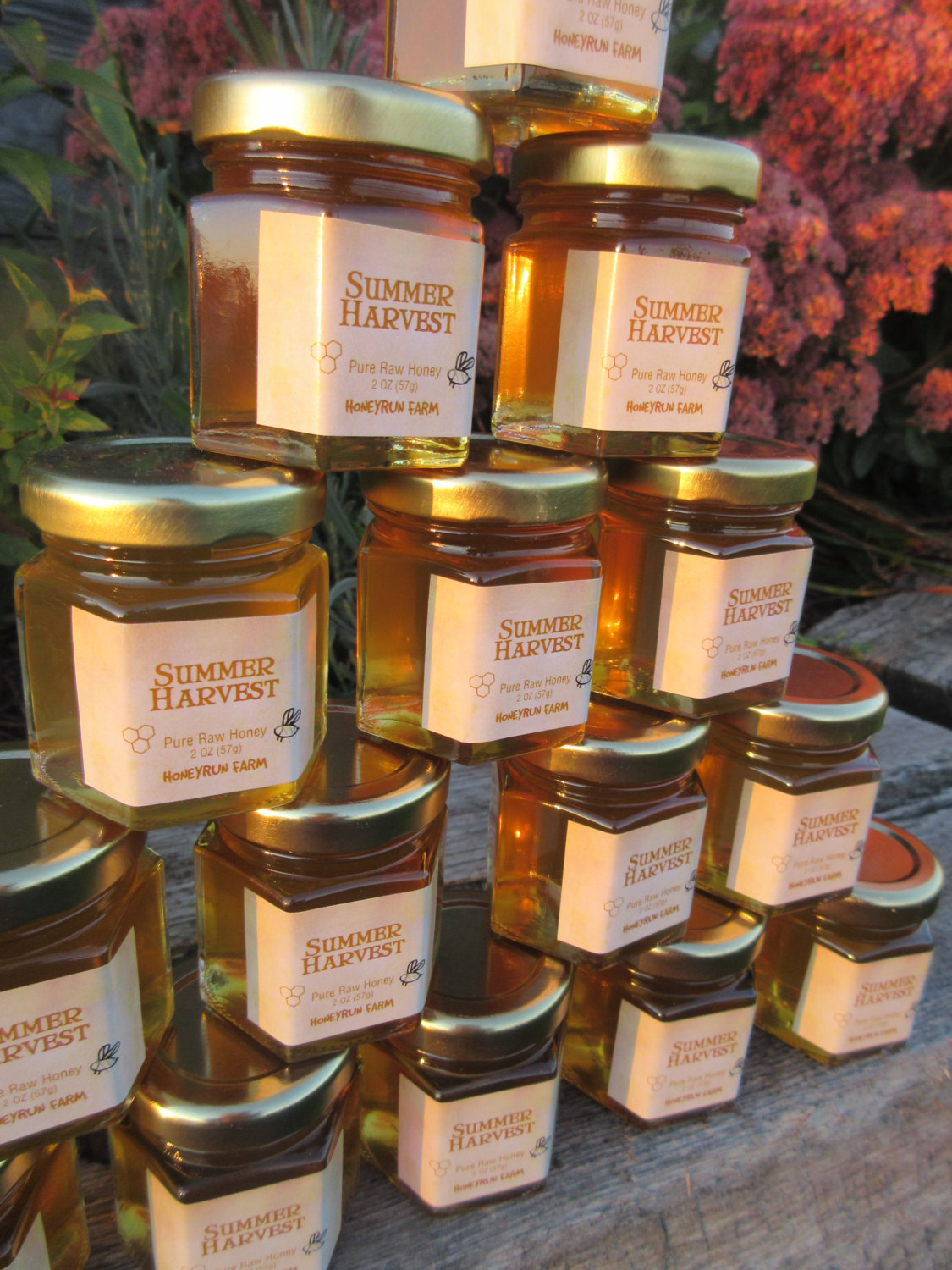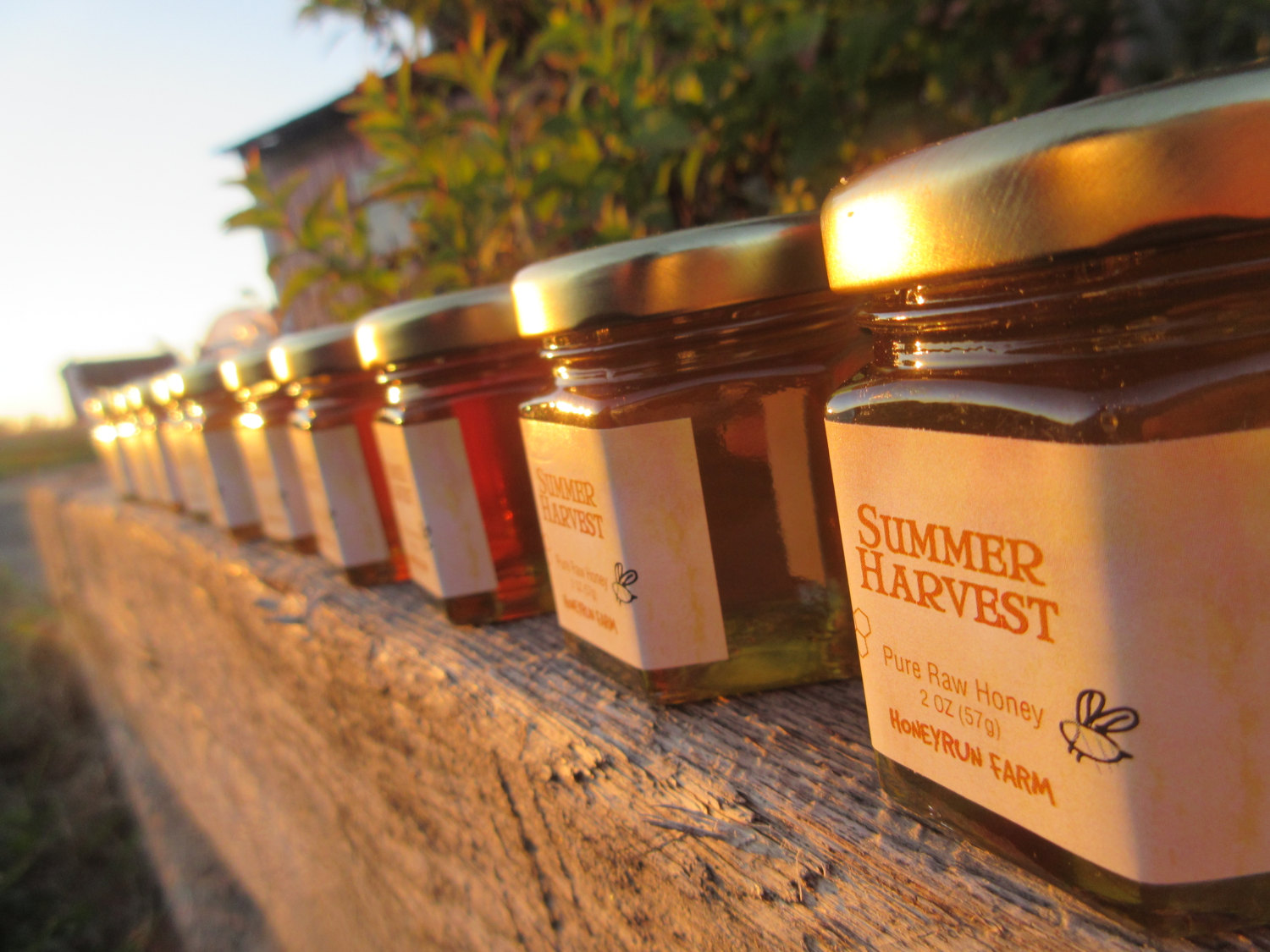 30 Honey Favors - Pure Raw Summer Honey - 2 oz labeled glass honey jars
Honey makes a useful, purposeful gift to use as a favor at weddings, baby showers, birthday parties, or gifts for co-workers and friends. Two ounces is the perfect size for using in your tea or coffee, sampling at honey tasting parties, or eating for a quick snack when you need something sweet. This listing is for 30 glass jars with gold metal lids. They come with a Honeyrun Farm label, so you can show your love for locally produced honey. They measure 2" tall and 1.6" wide at the base.

Never pasteurized or high-pressure filtered, this honey retains all the trace vitamins, minerals, enzymes, flavors and aromas of fresh raw honey. The bees have gathered nectar from a variety of wildflowers including Canadian thistle, wild blackberries, and clover. It has a delicate flavor that is sprightly sweet, yet mild.

Honeyrun Farm produces pure, raw honey from Williamsport, Ohio. We are a small family farm and are committed to using no chemicals in our beehives. We harvest our honey seasonally – Spring, Summer, and Fall – to bring out the distinct floral flavors and aromas that are representative of Central Ohio wildflowers. Honeyrun Farm is special because you are buying honey directly from the beekeeper.