Gift Packages and Clothing
Soap Sampler Gift Package - Cinnamon, Honey, Vanilla, and Chocolate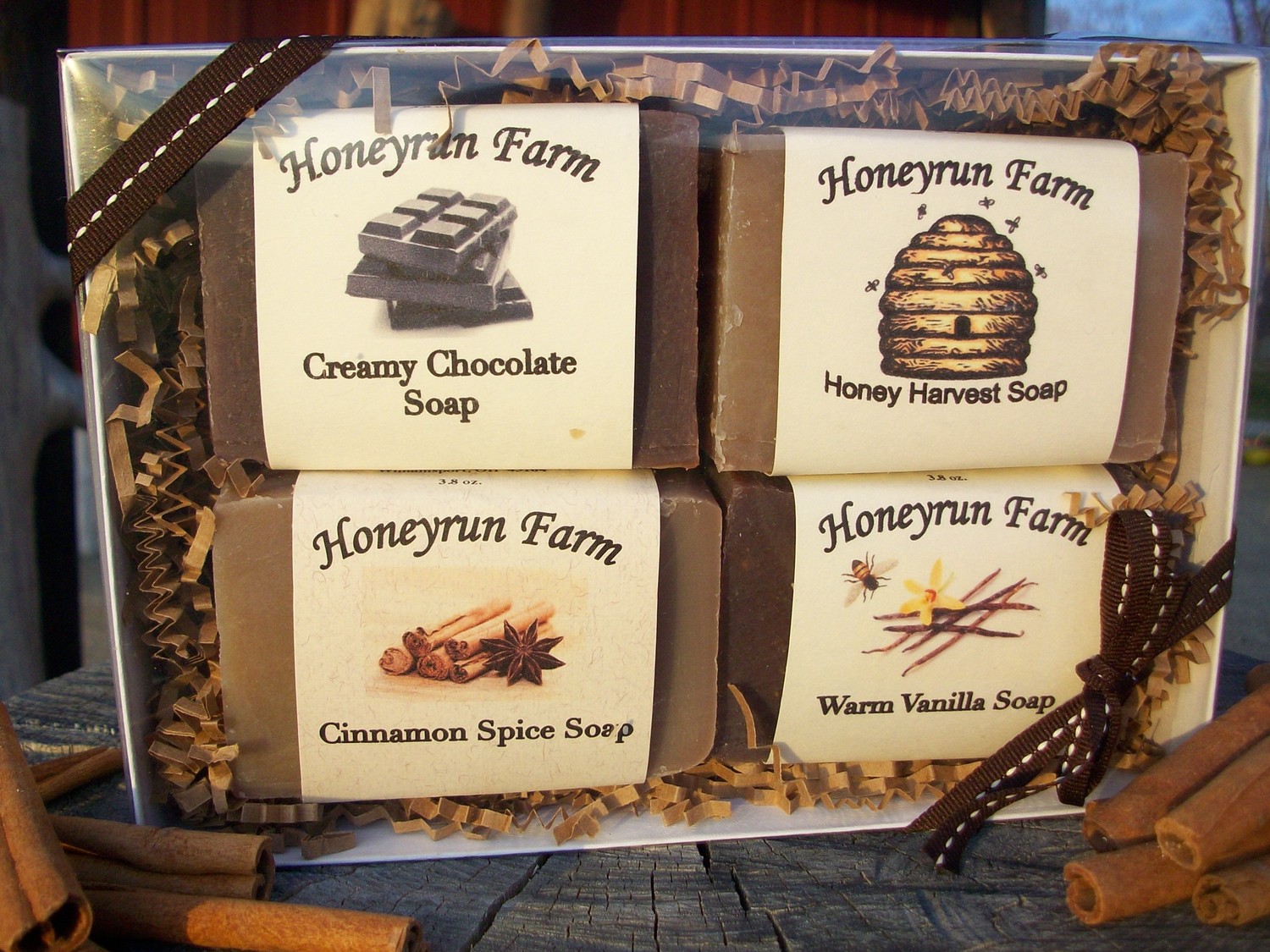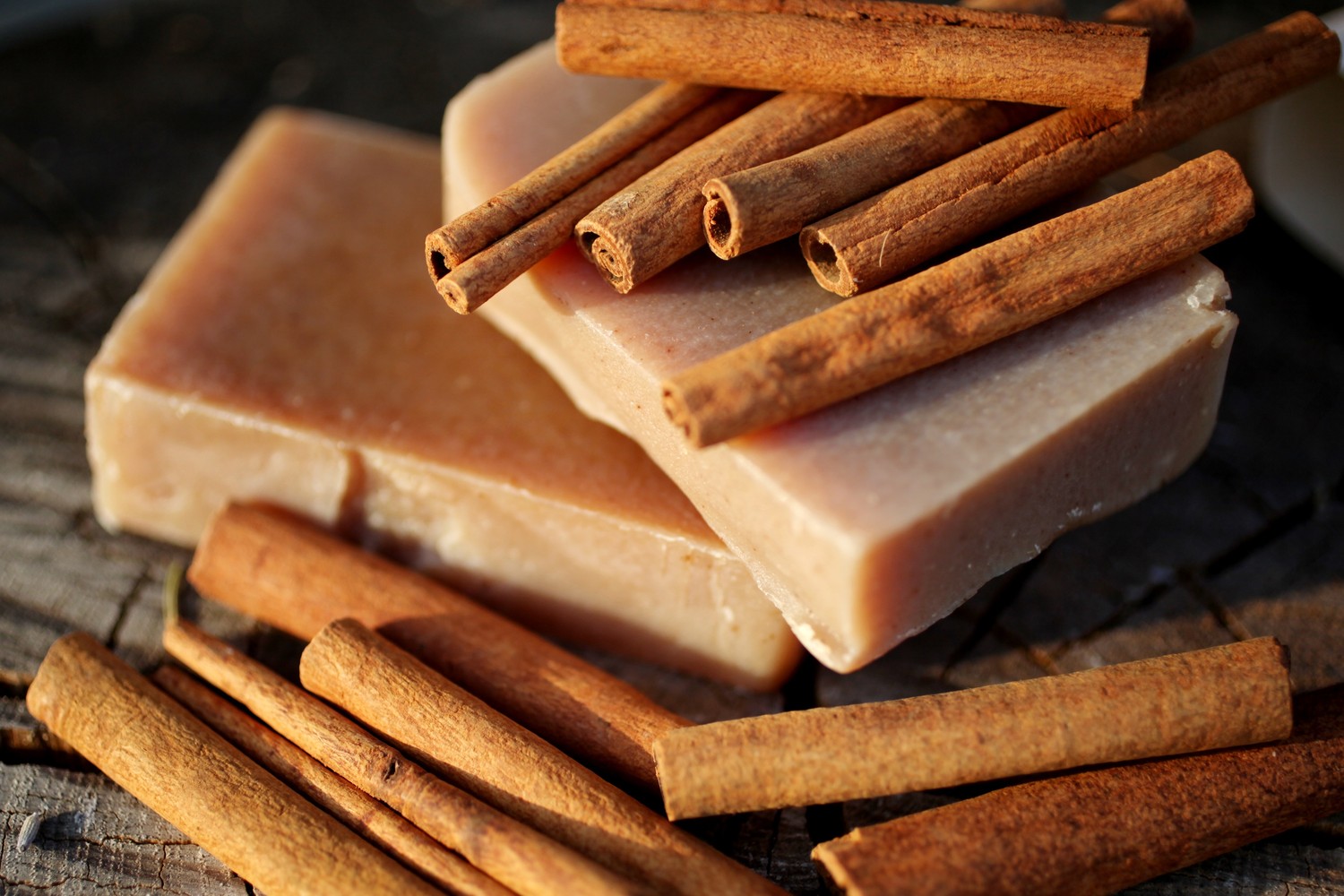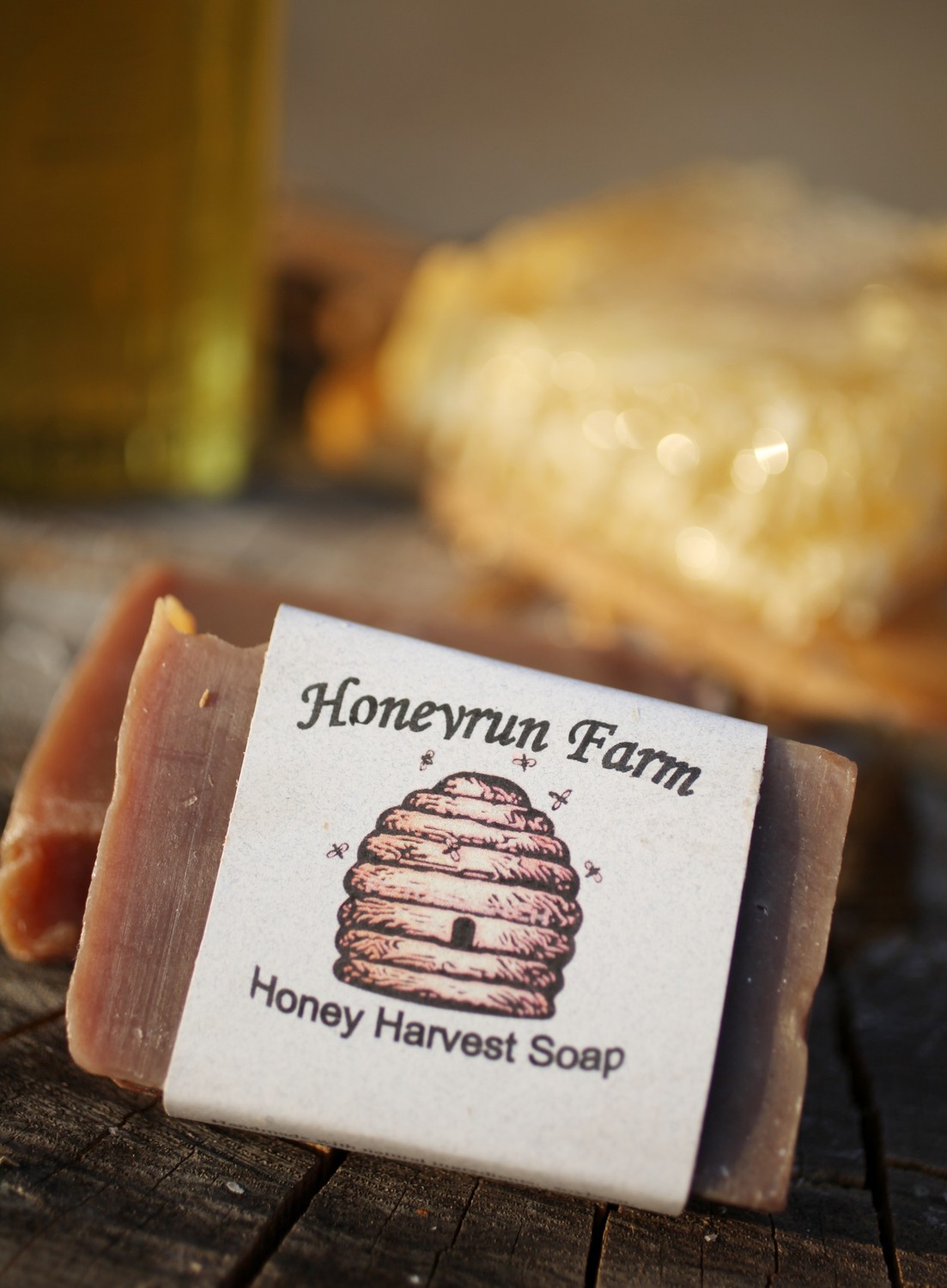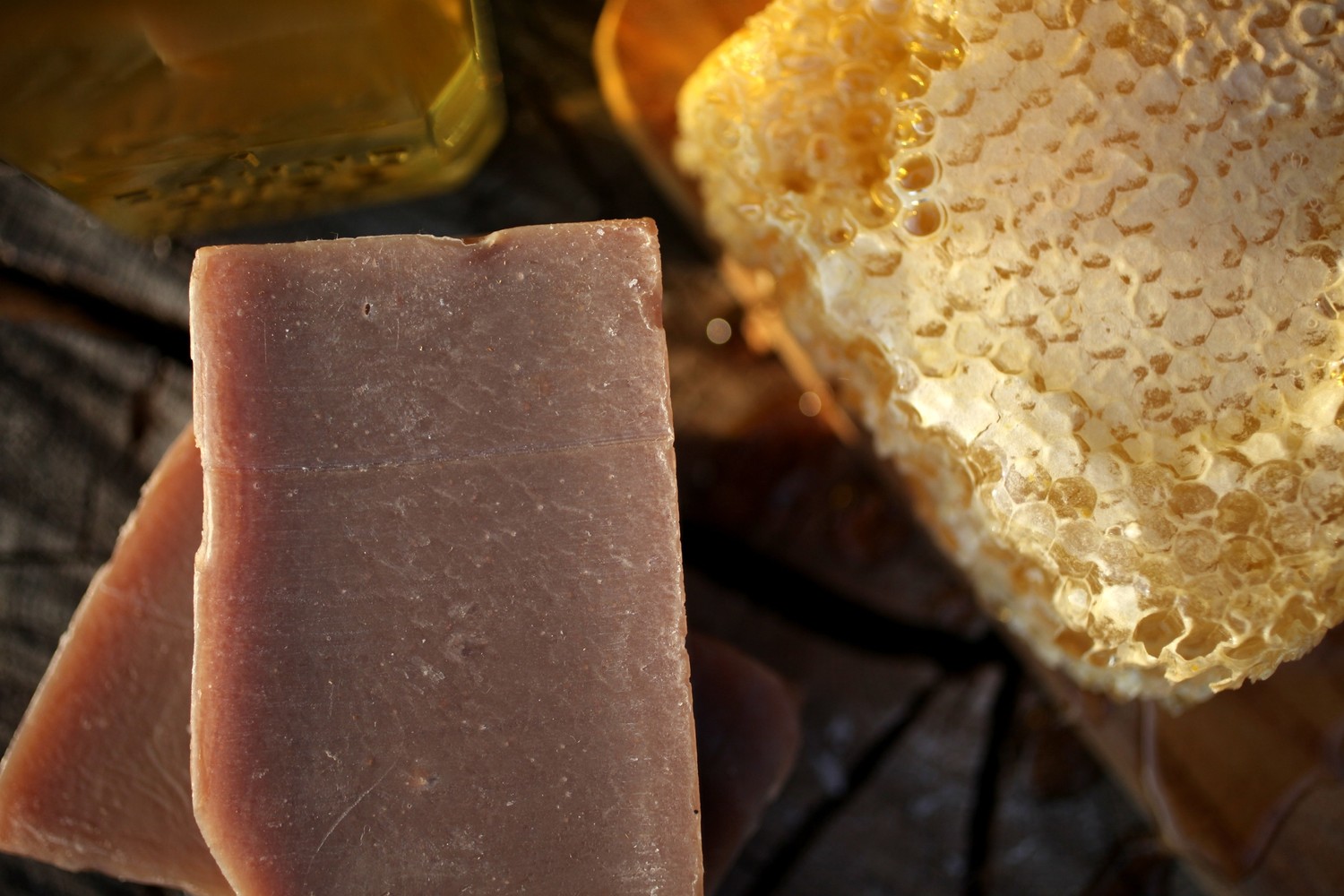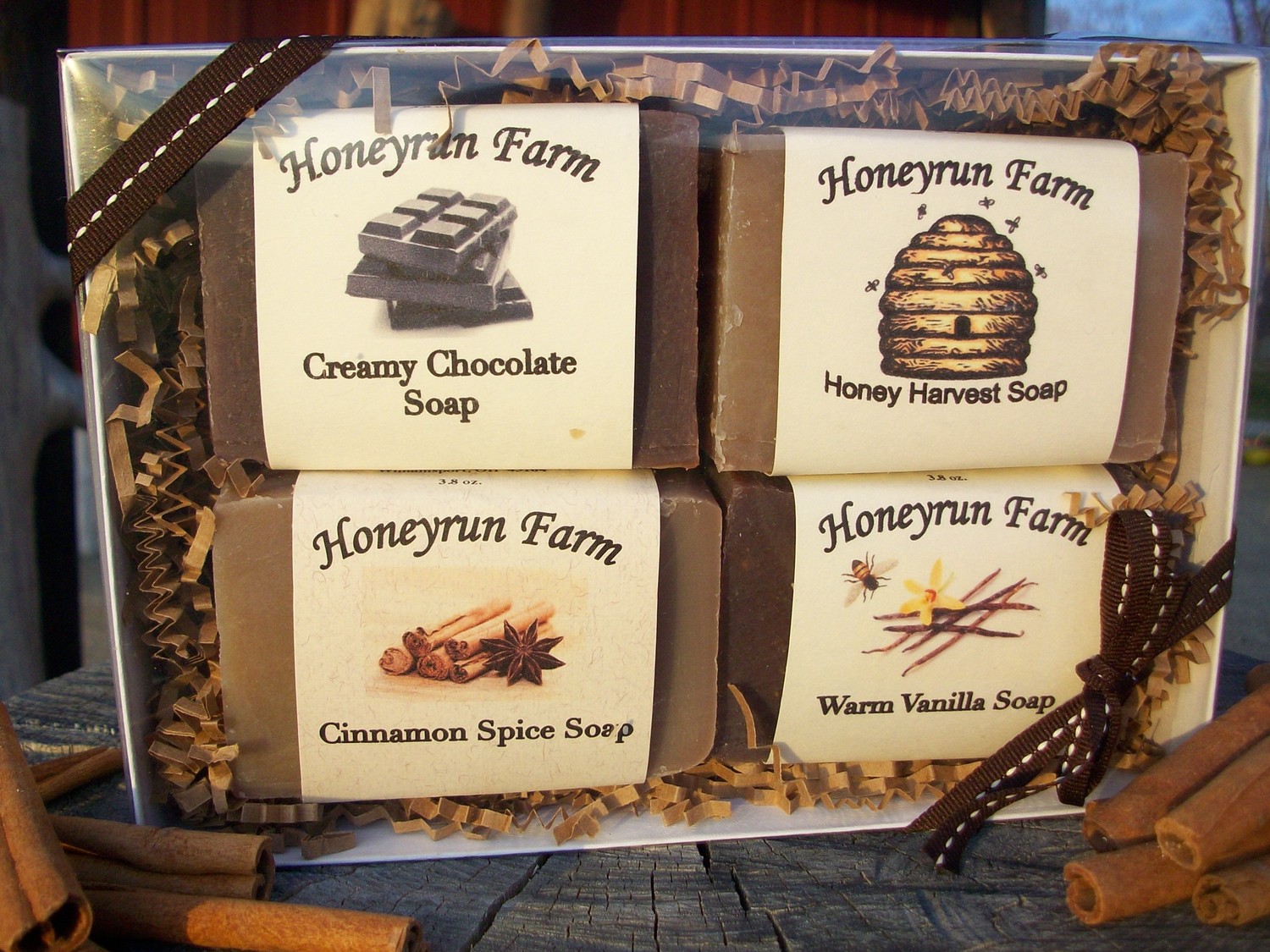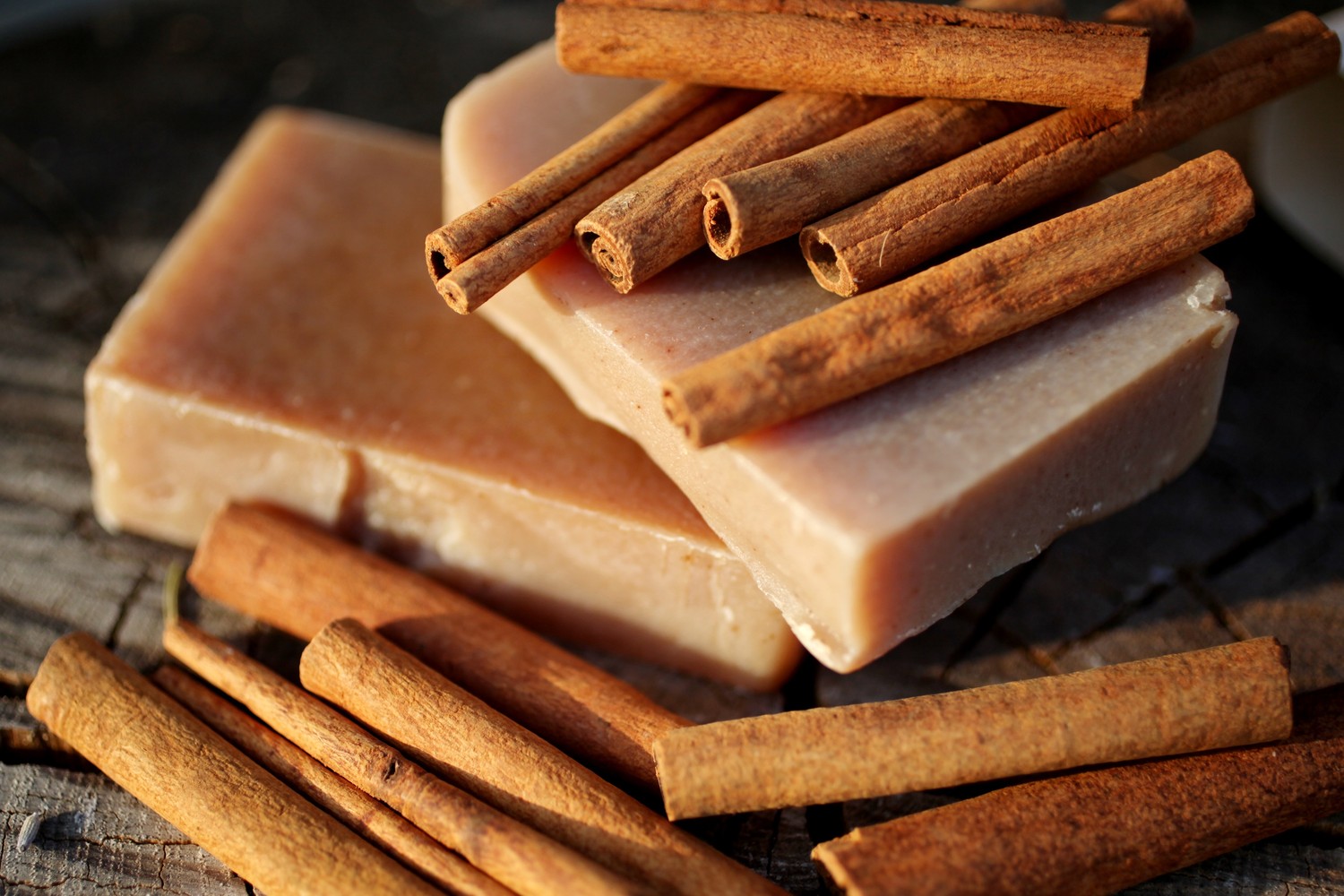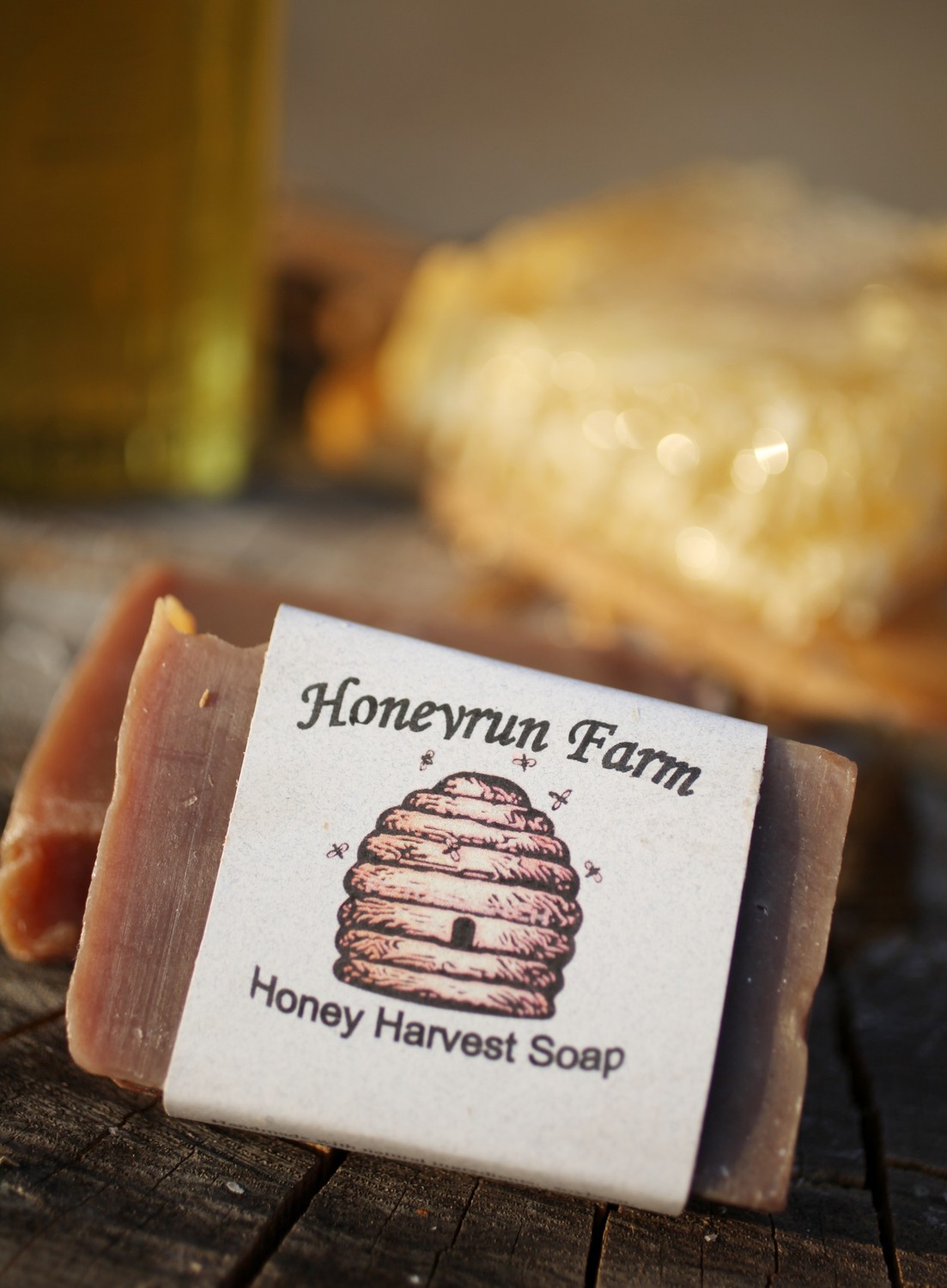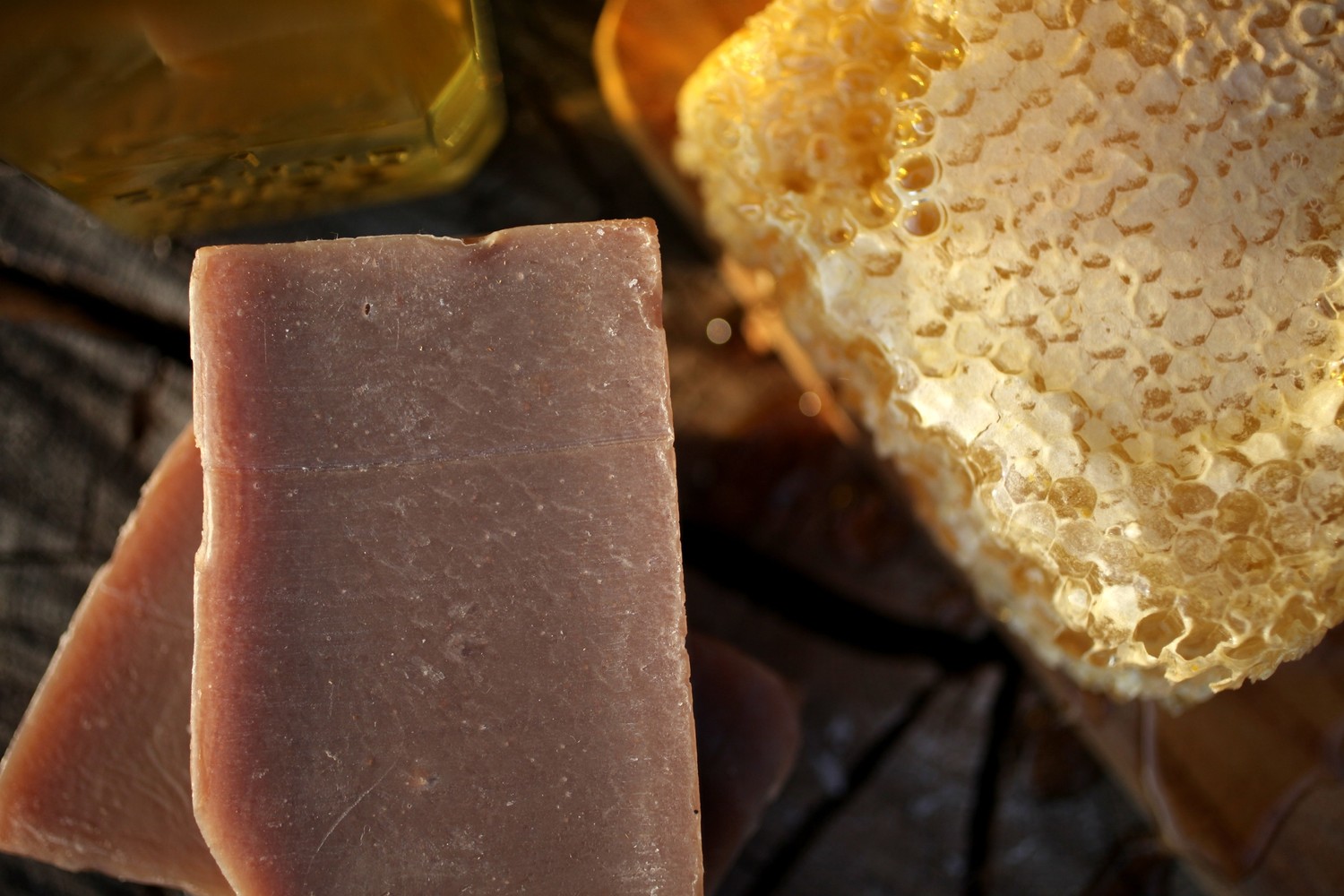 Soap Sampler Gift Package - Cinnamon, Honey, Vanilla, and Chocolate
Here's a variety package of soap for those who like warm, comforting scents. It comes wrapped in a gift box, tied with a ribbon.

Cinnamon soap - this smells good enough to eat! The fragrance imparts warmth and comfort, while the gentle bar moisturizes and nourishes your skin.

Honey Harvest soap - Nothing is sweeter than honey... except of course the scent of this soap! It is a blend of cinnamon, vanilla, and sweet honey scent. We add extra honey from our own beehives for moisturizing. It is sure to make you feel like the queen bee.

Vanilla soap - Vanilla is a time-honored favorite! Warm, uplifting, comforting, and natural.

Chocolate soap - This soap gets more comments at our regular farmer's market stand than any other variety... everyone wants to eat it! Extra cocoa butter adds moisture to this soap, too!

Our soap is made using the old-fashioned cold process method; mixing a blend of vegetable oils with spring water and lye, and finishing it off by adding our own beeswax and honey from our beehives here at Honeyrun Farm. Honey is a natural humectant and draws moisture to your skin. Each bar is guaranteed to be 3.8 ounces, although most are well over 4 ounces each.