Gift Packages and Clothing
Soap Sampler Gift Package- 6 small bars of soap in a gift box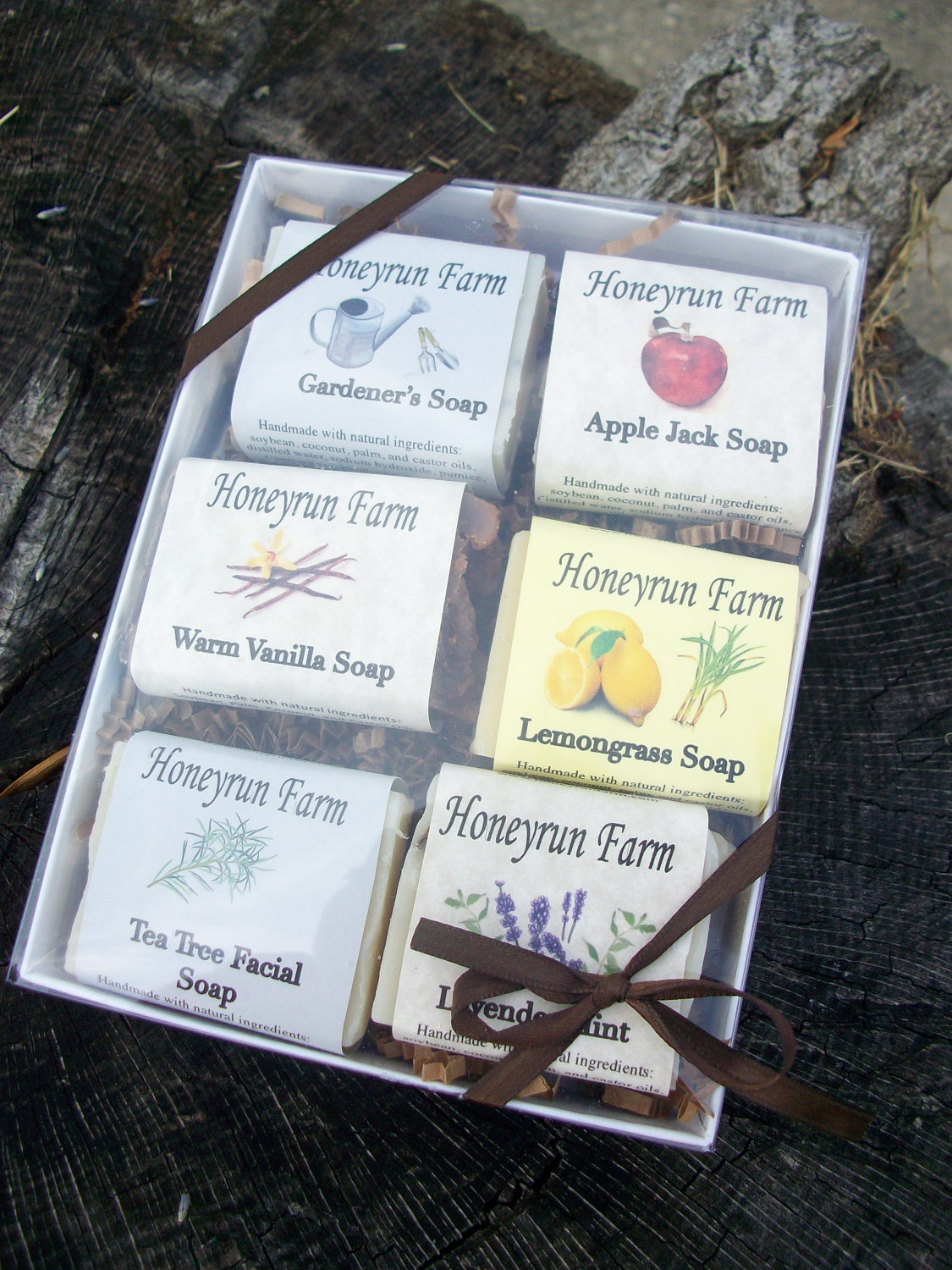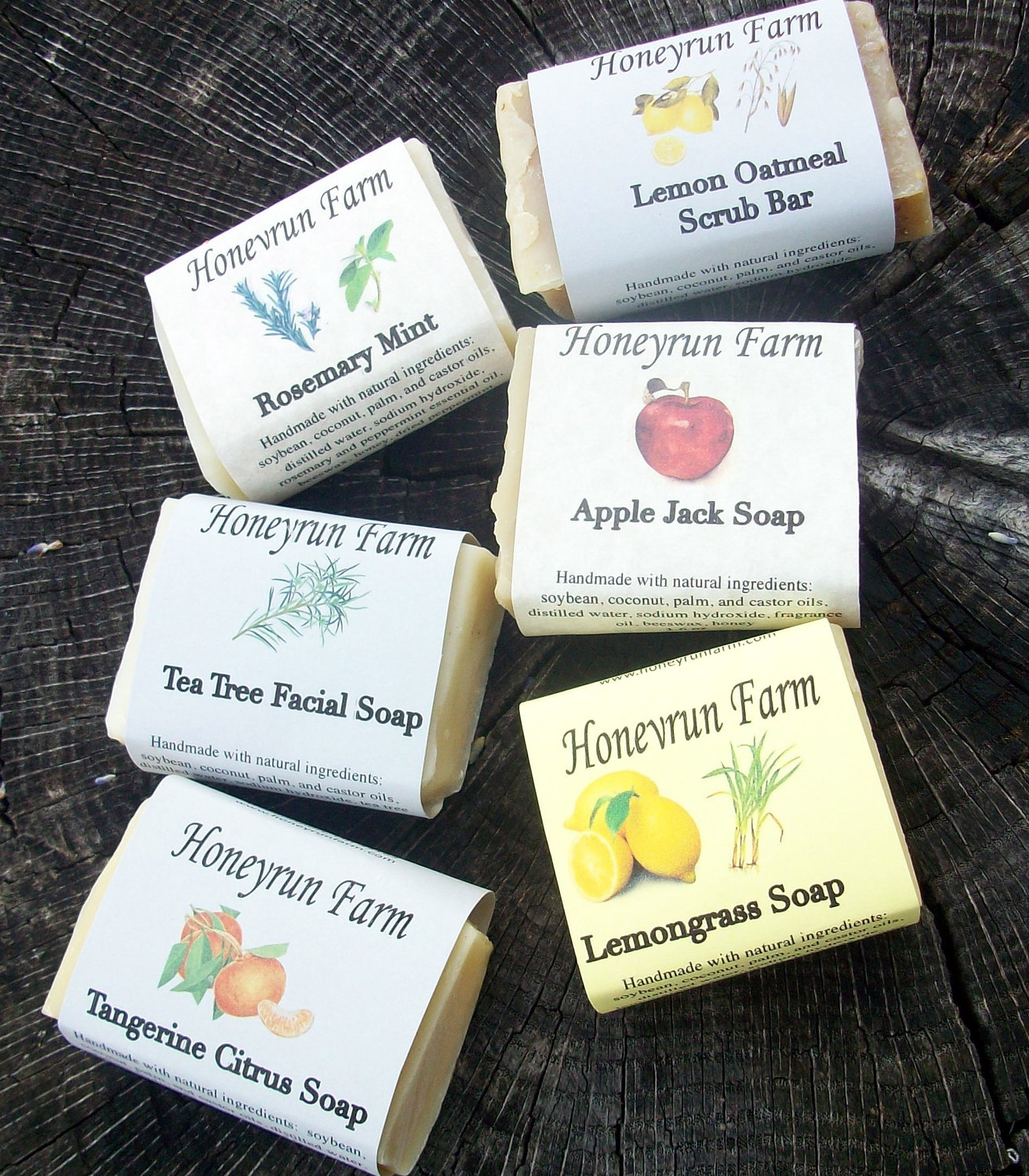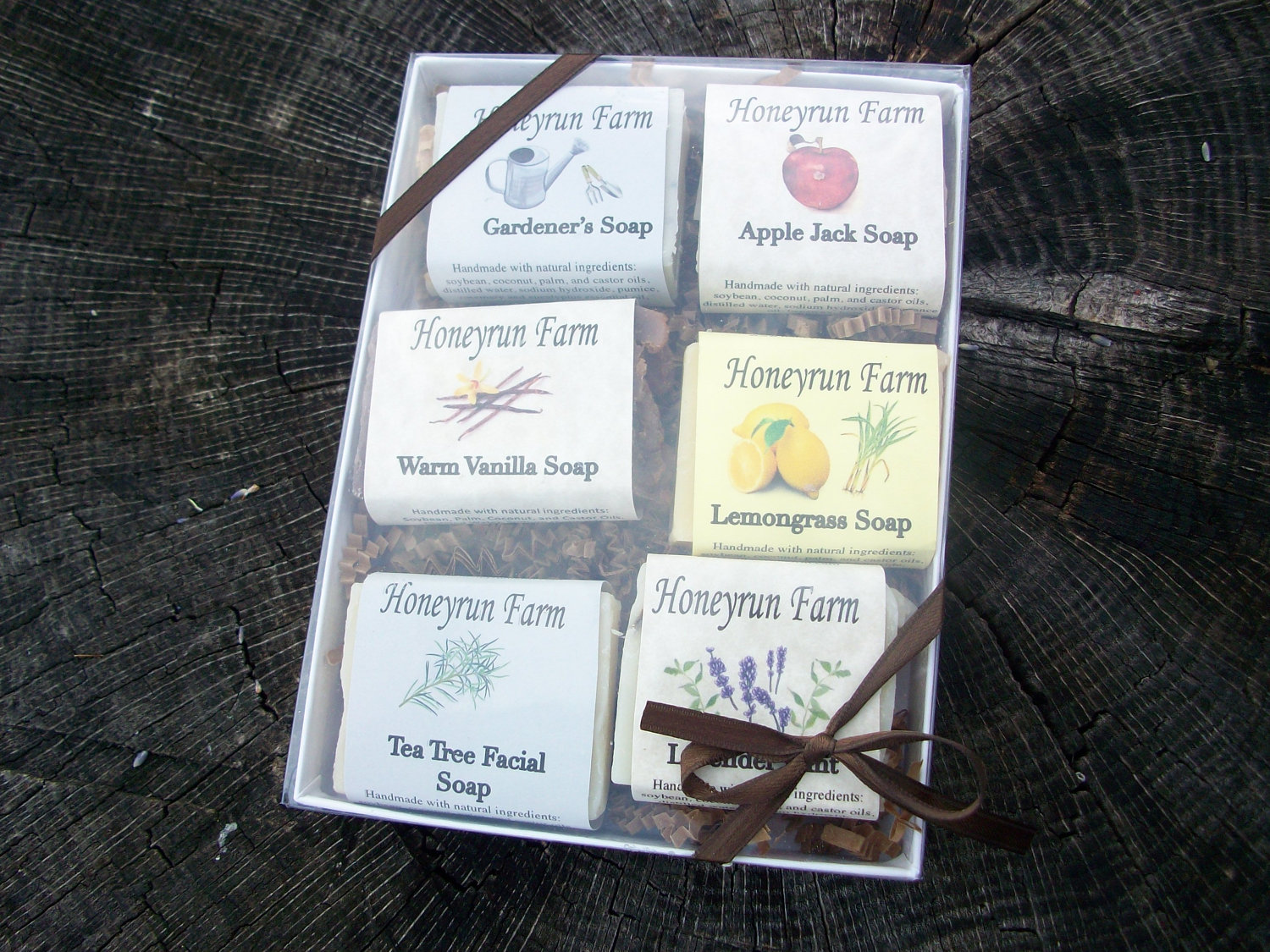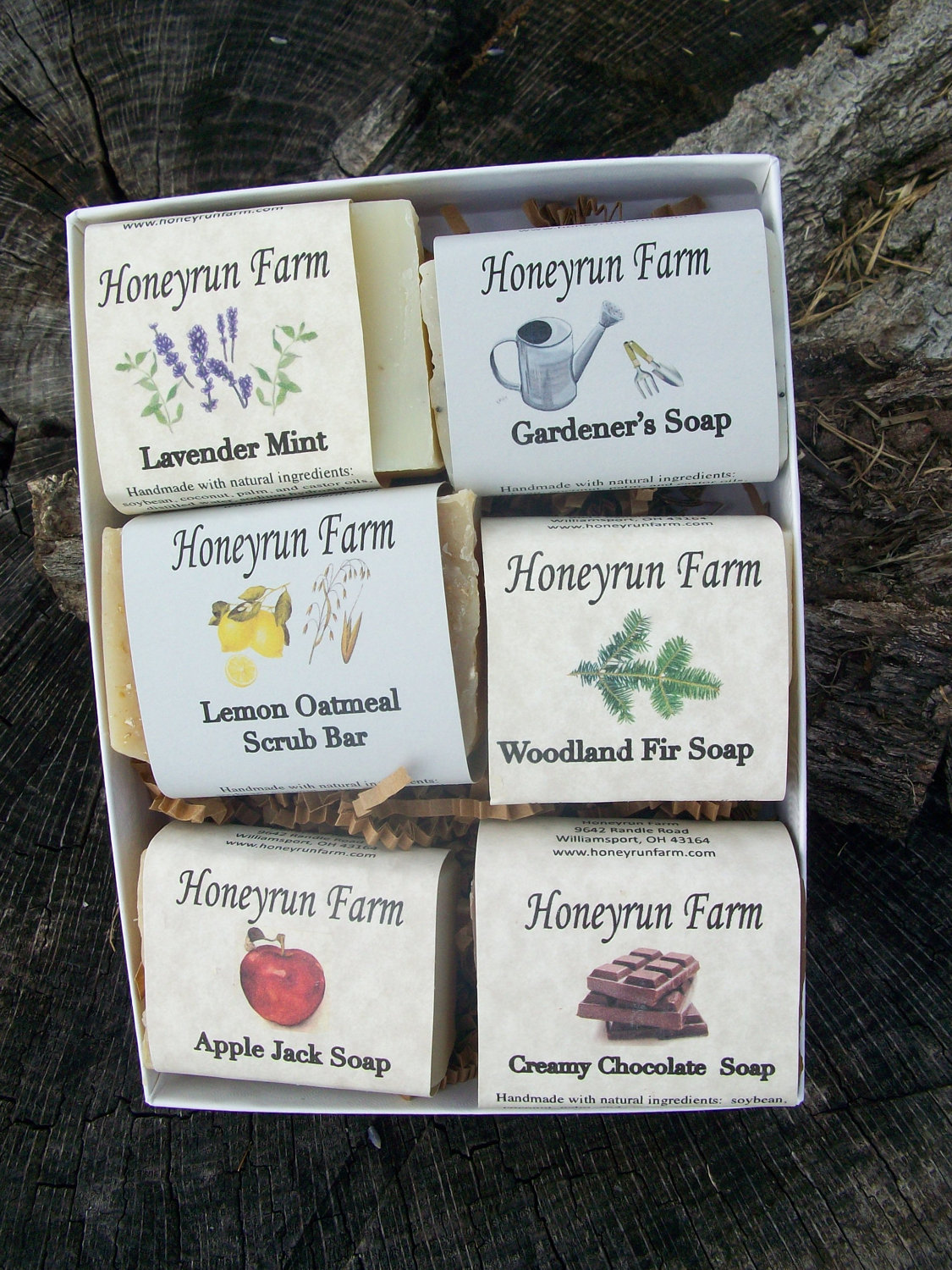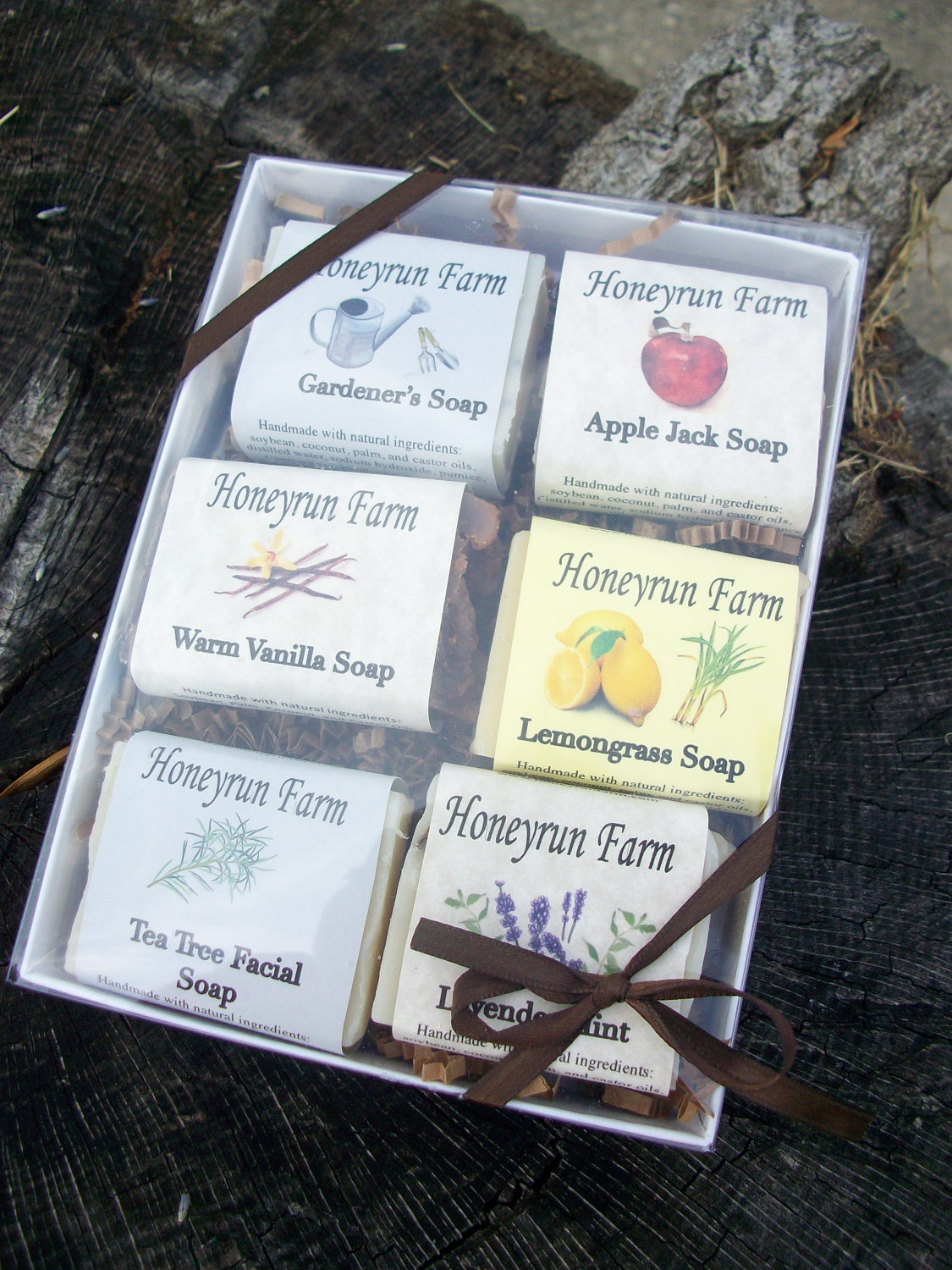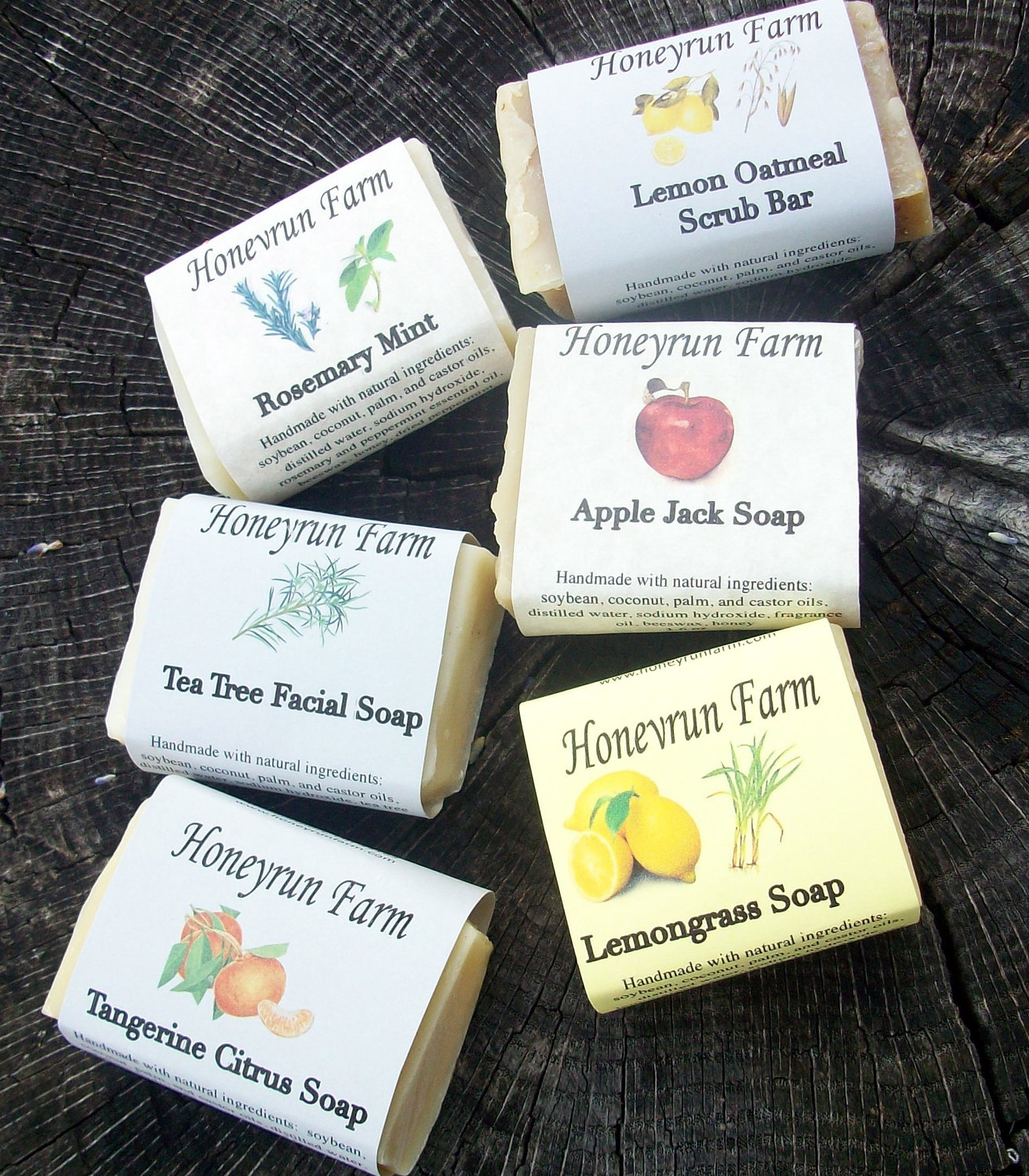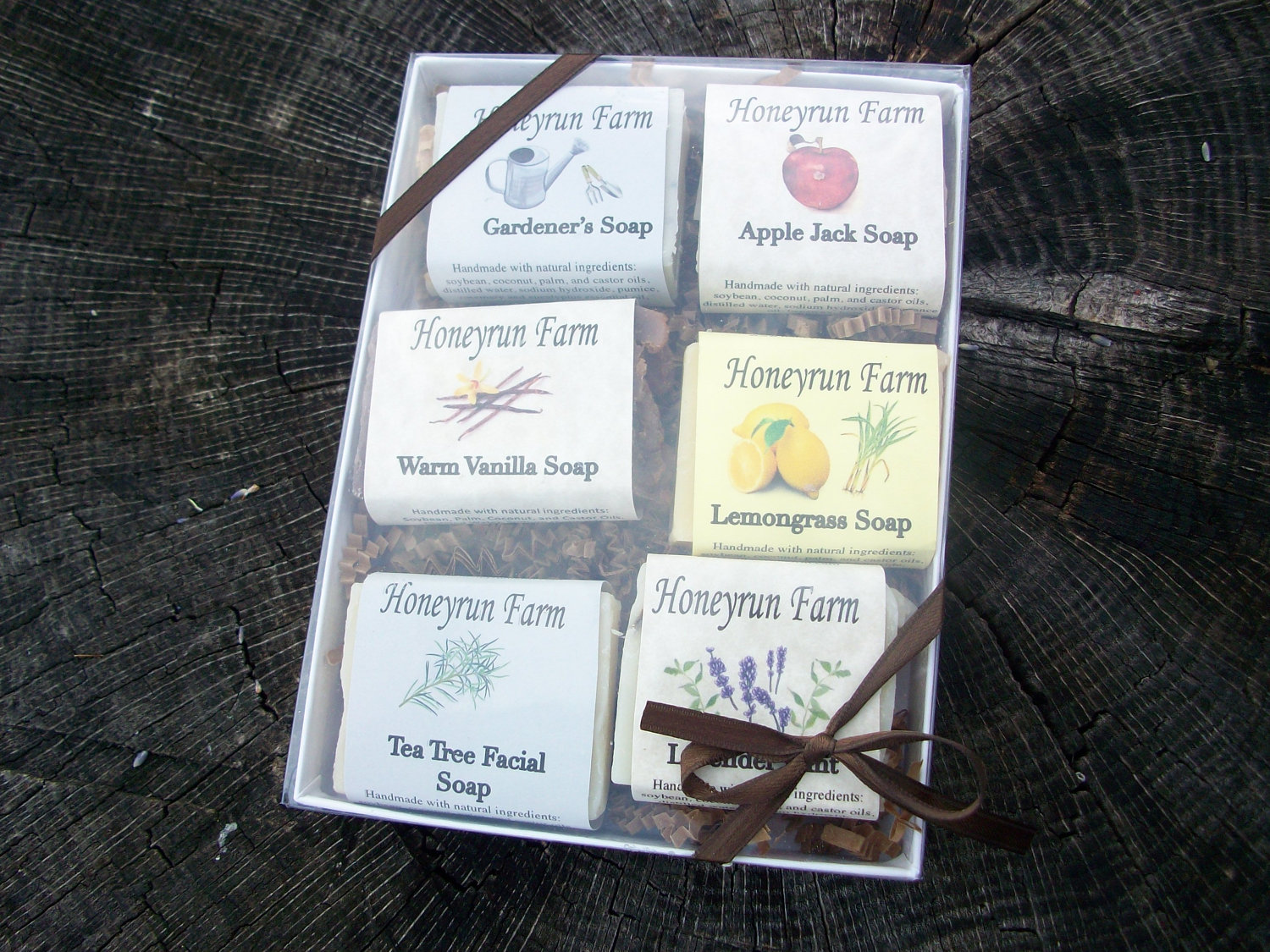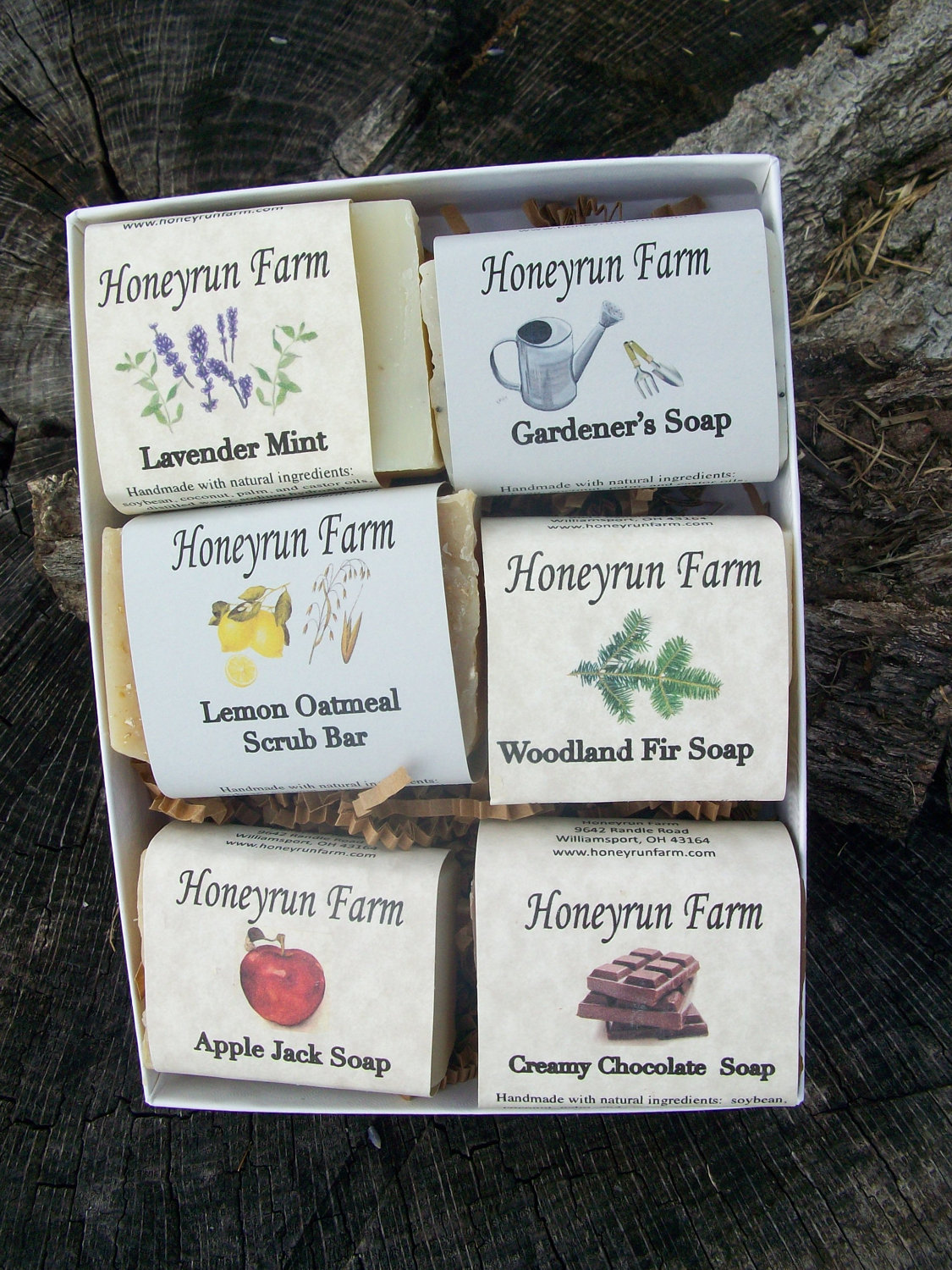 Soap Sampler Gift Package- 6 small bars of soap in a gift box
Here's a variety package of 6 small bars of soap wrapped in a gift box, tied with a ribbon. It's a great gift for those who like to try several different types before picking their favorite.

These bars are approximately 1.6 oz (some are larger, but they are guaranteed to be at least 1.6 oz). The bars are about 2.25" wide x 1.75" tall x .75" thick. We will select a random assortment of 6 scents listed below.

Lavender
Mechanic's Body Repair Soap
Gardener's Soap
Calendula Baby Soap (unscented, for sensitive skin)
Rosemary Mint
Refreshing Mint
Honey, Oat and Wheat Bran (unscented aside from real oats and wheat)
Green Tea
Apple Jack
Honey Harvest
Goat's Milk and Honey (unscented, great for sensitive skin)
Lavender Mint
Patchouli
Lavender Patchouli
Peppermint Tea Tree Wake Up Bar
Lemongrass
Lemon Oatmeal Scrub Bar
Lavender Mint
Chocolate
Cinnamon Spice
Cedar Forest
Woodland Fir
Activated Charcoal (with Rosemary and Eucalyptus essential Oil)
Rose Clay (with Lavender and Orange Essential Oil)
Five Clay
Tangerine Citrus
Eucalyptus Mint
Beer and Oats
Castile (100% Olive Oil base, great for sensitive skin)
Lemon Eucalyptus
Bergamot Grapefruit
Orange Blossom Honey Soap
Vanilla
Pumpkin Spice
Tea Tree Facial Soap
Oakmoss and Clay Shaving Soap
Sea Spray
Lilac Blossom


Our soap is made using the old-fashioned cold process method; mixing a blend of vegetable oils with spring water and lye, and finishing it off by adding our own beeswax and honey from our beehives here at Honeyrun Farm. Honey is a natural humectant and draws moisture to your skin. The bars cure for 4 weeks to allow for a long-lasting, natural soap.